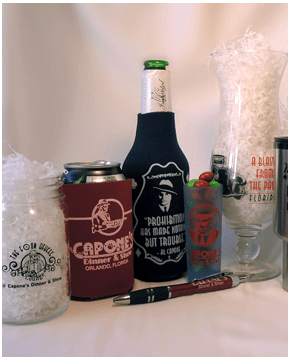 While in Chicago, you can take home a souvenir remembering one of Chicago's less savory eras. You'll find small cars here and mugs with the face of Al Capone or "Scarface". For fans of history or just fans of Chicago, this is a nice unique Chicago gift to get them.
An easy to transport gift.
Another conversation starter.
There are a variety of Al Capone themed gifts.