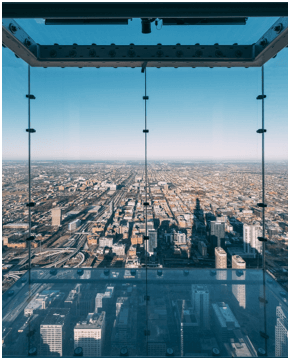 We hope you're not afraid of heights! The Willis Tower features jaw dropping all-glass enclosures for you to step out on. Look down, look up, look all around. You won't forget this Chicago experience.
Great views of the skyline.
Walking on glass over a thousand feet high is exhilarating!
You can visit other downtown attractions after your experience here.