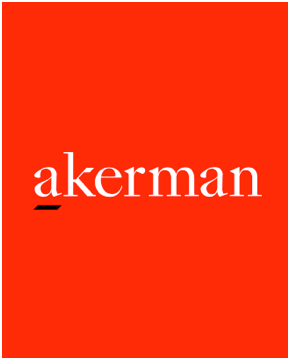 71 South Wacker Drive 47th Floor Chicago, IL 60606
Phone: 312 634 5700
Website: https://www.akerman.com/en/
Founded: 1920
CEO: David Spector
Expertise: Antitrust, Appellate, Arbitration, Banking & Finance, Bankruptcy & Creditor Debtor Rights, Commercial Litigation, Corporate Law, Employee Law
Having been recognized as one of the most forward thinking firms in the industry by the Financial Times, Akerman is known for helping clients achieve ambitious business objectives in several different industries throughout the United States and Latin America.
Made up of a team of over 700 lawyers and business objectives, they have a unique perspective for a law firm. This allows them to team up with successful national enterprises and entrepreneurs to help them navigate change, seize opportunities and drive innovation in a red tape society without breaking the law.
Best suited for businesses who want to expand and grow throughout the U.S, this firm will speed up growth within your company and handle any legal obstacles you may come across along the way.