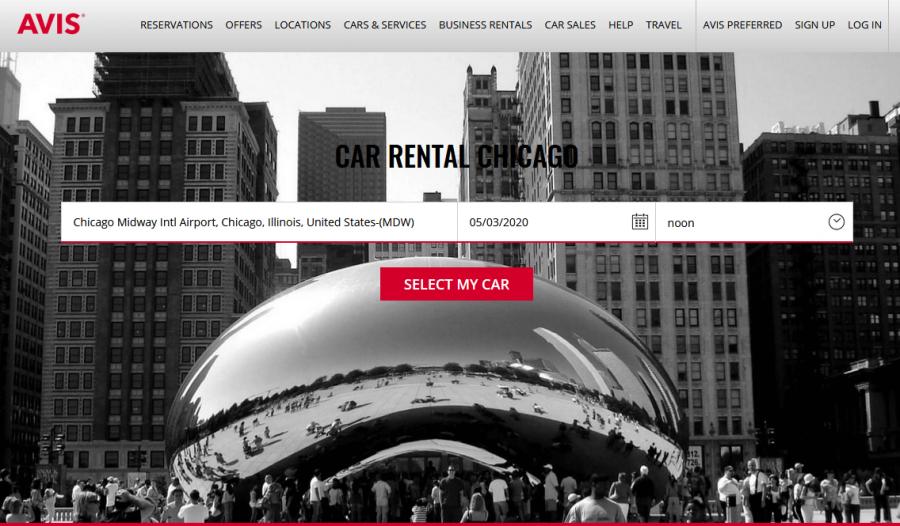 Location: 10 locations
Highlights
Low second driver fees
Many locations available
Excellent pick-up services
Free upgrades for VIP loyalty members
Avis has been a top performer for many years, but has let the ranks of Enterprise and Hertz overtake it. Even so, we still consider Avis a fantastic car rental company in Chicago. If you plan to rent a car for at least a week, be sure to check out Avis, one of the best car rental companies in Chicago, pound for pound.
Unfortunately, their daily rates don't measure up to what's offered by its closest rivals. The good news is that the company makes up for this shortcoming by offering free upgrades for Preferred Plus members. They also have an excellent number of locations across Chicago, as well as unparalleled second driver fees.
Furthermore, Avis provides pickup services for both airport and standalone locations, so you don't have to spend a small fortune to get to their rental office.