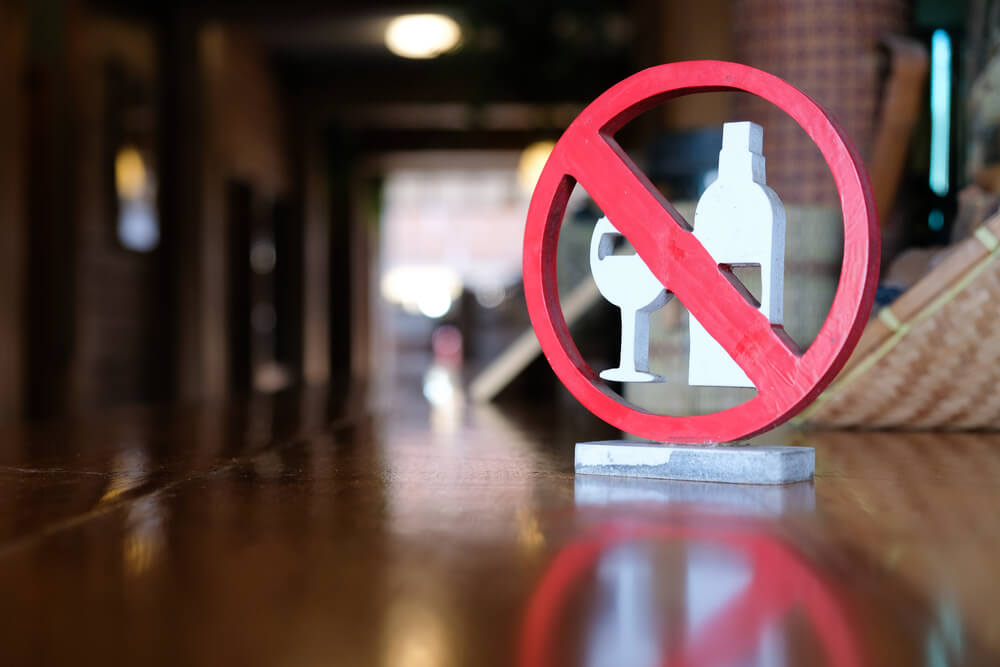 Chicago bars that only sell drinks will not be allowed to have indoor service, starting Friday, July 26. According to Mayor Lori Lightfoot, the move is ostensibly to curb the spread of the novel coronavirus.
Moreover, city officials have also mandated indoor fitness classes to be limited to a maximum of 10 people. Furthermore, there is now a ban on personal services requiring masks to be removed, such as facials and shaves.
The Mayor announced this new shutdown without warning, via a news release sent out minutes after Lightfoot delivered a news conference on unrelated events.
The News Was Expected
The news of a continuing shutdown wasn't unexpected. Lightfoot expressed the belief that people would drop their inhibitions and behave irresponsibly, thus removing their masks, under the influence of alcohol.
In recent weeks, the mayor has repeatedly warned that she would put more restrictions into place if the number of positive coronavirus test results spiked. The Lightfoot administration has been vocal about young residents flocking to bars, and the idea that this could spread the virus.
Under the mayor's new rules, the number of people who can be seated at a table in bars and restaurants also will be limited to six.
Since June 26, when Chicago moved into phase four of its reopening plan, restaurants have been limited to 25% capacity, with a maximum of only 50 people per floor or room. Furthermore, tables must be at least 6 feet apart, with 10 or fewer people; now that has been further reduced to just 6 people.
The Number of Chicago Businesses Adversely Affected is Yet to Be Counted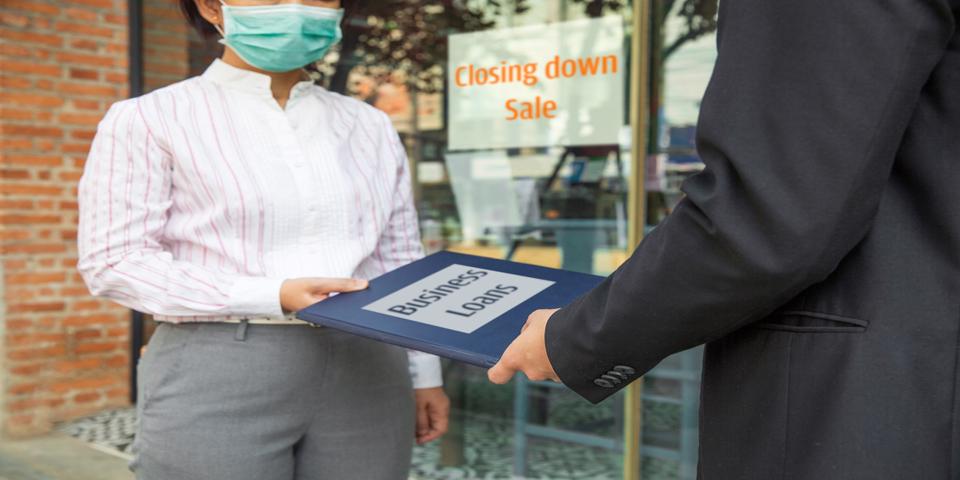 It's still unclear the number of businesses that will be adversely affected by Lightfoot's newly mandated restrictions.
Most of the nearly 400 Chicago bars without a food license aren't open right now, particularly those without outdoor seating, noted Pat Doerr, managing director of the Hospitality Business Association of Chicago.
The biggest setback to Chicago bars and restaurants is the smaller number of patrons allowed; this not only means less revenue, but it also means fewer employees. Fewer employees mean higher unemployment in the city. Also, the new rules make it more difficult for bars to operate when there is bad weather, and their patrons are not allowed to move inside.
"These are arbitrary rules, but probably not a deathblow," Doerr said. "Even before COVID-19, people in Chicago wanted to be outside as much as possible in the summer, and that trend has certainly continued."
The Public Health Commissioner Chimes In
In a conference call with the press, Public Health Commissioner Dr. Allison Arwady said there have been 233 positive test results per day and city officials want to address that by closing down indoor bars and further restricting restaurants. "The bottom line is, I'm concerned right now," said Arwady.
Arwady noted the next milestone for alarm is around 400 new positive tests per day; that is when city officials could order a citywide quarantine in Chicago for people coming from states with a high number of positive tests.
However, Arwady said no specific number will automatically lead to more restrictions.
City officials said the concern is "bubble trouble;" that refers to a person's extended family and close friends. During the most restrictive phases of the lockdown, city officials theorize that everyone had a restricted "bubble." But as the city gradually reopens, that bubble is expanding, and city officials theorize that puts people at greater risk.
Arwady says that, "Most cases can name someone that they had close contact with who had COVID-19, whether it's a household contact or a friend."
The New Restrictions Meet Pushback
Despite the claims made by the mayor and city officials, the new restrictions were met with pushback from bar and restaurant owners, who said it would further devastate small businesses. However, the deputy mayor for economic development, Samir Mayekar, claims that Chicago is "the largest open city in America" despite the continuing mask mandates and social distancing restrictions.
Art Johnston, the owner of Sidetrack, said he was unhappy by the mayor's decision and did not want to see a rollback to more restrictions.
"Bar owners are citizens of Chicago, Number 1, and we'll do what we have to push back these numbers. It will be hard on bar owners and our employees, as are so many parts of this COVID-19 situation," Johnston said.
The new restrictions mean that bars won't be profitable for some time, since they will have to depend on outdoor space. Despite that, Johnston said he is confident it won't ultimately threaten his business.
When asked if he would be forced to lay-off his employees as a result of the restrictions, Johnston said, "It's a hard question we're just beginning to confront. We're coming up to a time of hard choices."
Johnston also doesn't understand why these new rules only apply to bars that don't serve food. He noted that his establishment has had "almost zero issues with customers not complying with mask orders."
"I think the rules should be the same for all bars and restaurants," he said. "Frankly, I don't get the slice and dice. It seems arbitrary, but it is what it is, and we're going to move forward as best we can."
"The people running our city are doing what they think is best," Johnston said. "I'm happy we have what I consider grown-ups in charge."
Mike Miller, the owner of Delilah's in Lincoln Park, said he decided not to open his bar at all, even after it was allowed, due to what he perceives to be "an abundance of caution." Furthermore, Miller voiced frustration regarding what he sees as a lack of personal and civic responsibility. He has been shocked and dismayed by the people he sees in public spaces without masks.
"We didn't ride the roller coaster of opening and closing," Miller said of his decision to remain closed. "I just wish everyone would wear a mask so we can get on with our lives."
Erik Archambeault, the owner of Rogers Park Social, a bar that doesn't serve food, said of the mayor's new restriction, "I'm totally behind it. I think it was foolish to reopen too early until everything is under control."
Archambeault's bar has been selling cocktails to-go from a window and has applied for a sidewalk service grant, but has declined to open indoor service. He commented that his restaurant friends feel the same way about reopening indoor service; while they are concerned about the bottom line, they are moving ahead slowly.
"For the most part, business owners are doing their best as far as the masks and social distancing requirements, but sometimes the public, especially after a few cocktails, get a little loose and forgets to put the mask on," Archambeault said. "It's challenging, and that's definitely difficult for business owners."
"We all know Chicago is a city that likes to get drunk," he said. "If you drive around after work, it's crazy. I think the mayor is doing the right thing and pulling back to slow down. We don't want to have a situation like Texas or Florida."
The Rules Apply to Chicago's Jazz Clubs
Mayor Lightfoot's new rules also mean that jazz clubs that don't serve food, such as the Green Mill, Jazz Showcase, and Constellation, may not serve alcohol indoors, according to the Department of Cultural Affairs and Special Events. However, music venues that do serve food, like Andy's Jazz Club, can serve alcohol.
Chicago's jazz club owners had responded in a variety of ways.
For example, the Green Mill in Uptown, closed its doors. "It's just not worth it to stay open", said owner Dave Jemilo. "The cover charge barely covers the bands. Even when it does, how do you pay your staff?"
"I don't even think we're breaking even yet, but we're getting there. Breaking even means my employees get to work and make an income. The club doesn't make money, but the musicians are getting paid. That's better than no one working at all and the bar not making any money."
"We were enforcing the maks and social distancing rules," Jemilo added. "If people in other parts of the city, like Wrigleyville, if they're not following the rules, why don't they just shut them down? My draft beer is going bad. How long does this last before I have to dump it?"
However, the Jazz Showcase, in the Loop, will stay open. "I'm opening up anyway, even if I can't serve alcohol," said owner Wayne Segal. "I'll get creative, open a juice bar, or something. I'm going to keep going. I think people will come and support us, because we desperately need it more than ever."
Eventually, Jemilo hopes to have outdoor seating and drink service at the Green Mill, but he anticipates the process of receiving permission will take a long time.
In Lakeview, the Constellation will proceed with its scheduled show on July 31, but without a bar or even an audience. The July 31 show featuring the Miyumi Project will be live-streamed only. Hopefully, future shows could have audiences.
"I had been thinking about not opening the bar," said Mike Reed, the Constellation owner. "First and foremost, I want people to feel comfortable."
Timed to the Chicago Cubs?
The timing of the mayor's new policy on serving liquor indoors concurs with the start of Major League Baseball.
Wrigleyville's restaurants and sports bars have been busy, and most of them will not have to close due to the new restrictions since they serve food. With the Chicago Cubs' restarting their season at Wrigley Field, the neighborhood's bars and restaurants are even busier.
Sheffield's Beer Garden in Wrigleyville, is one of the bars unaffected by the new mandate, since it serves food. The bar and restaurant have been reservations-only since it reopened, and also enforcing a two-hour limit for each reservation. Sheffield's will also have a few TVs outside for patrons to watch the game.
"I think it will be busier than normal because of the game," said manager Juan Zapata. "People want to be close to Wrigleyville."
You Might Also Like: