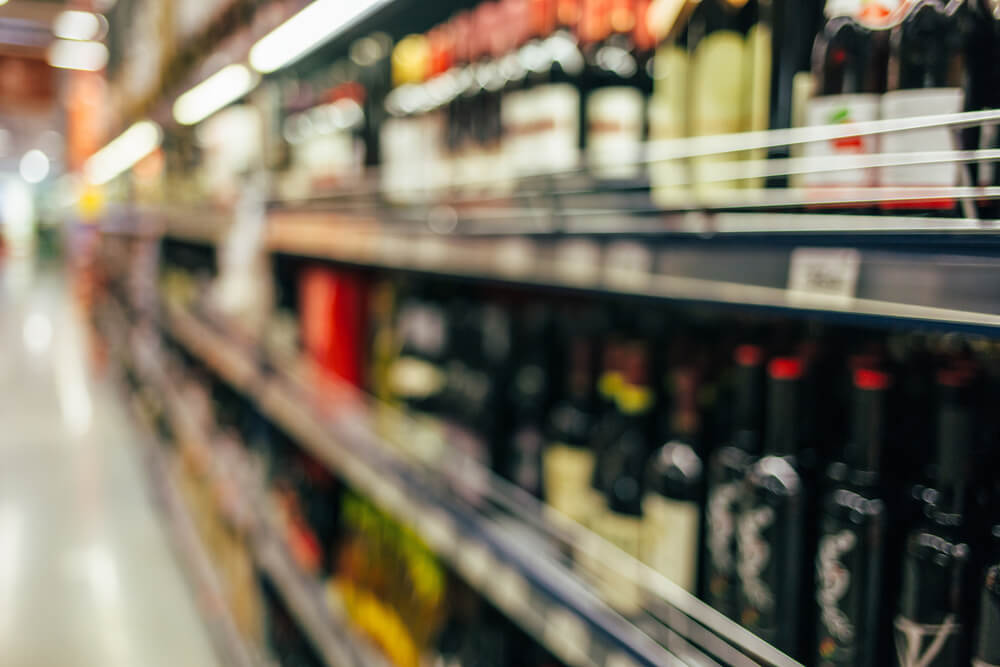 A new ordinance is set to allow alcohol to be sold from 9 am on Sunday mornings.
That's right – Sunday brunchers and fans of the English Premier League will now be able to enjoy their weekend morning rituals with a drink in hand.
A city council panel approved the proposal last month to allow restaurants to start selling liquor from as early as 9 am on Sundays.
The measure is now ready to go into place – giving residents an hour more to enjoy their favorite tipple than the current city code states.
European soccer fans were reportedly the ones behind the proposal, according to Ald. Michele Smith of the 43rd Ward. England runs six hours ahead of Illinois, leaving football fans watching the big games first thing in the morning.
Smith told Crain's, "Because of the growing popularity of watching games from Europe, many of our establishments would like to open up a little bit earlier. And, of course, have brunch."
She added the change would be good for business in the city's hospitality industry, which would be able to offer one more round of drinks and brunch and be able to reach new audiences.
The ordinance, introduced by 43rd Ward Ald. Michele Smith, 44th Ward Ald. Tom Tunney, and 42nd Ward Ald. Brendan Reilly, is set to have a significant effect on Chicago's extremely popular morning brunches.
Taverns are still barred from selling alcohol between the hours of 2 am and 7 am Monday through to Saturday, but liquor sales between 9 am and 11 am on Sundays will now be allowed, providing it is "incidental or secondary to the serving of food."
Some businesses have extended hours permits from the city which allows them to sell alcohol later into the night.
Last fall, Aldermen changed the city code to allow supermarkets to begin the sale of alcohol on Sundays at 8 am – three hours earlier than the previous law.
Smith added, "Since you can (already) go to the grocery store, it seemed like a good and fair solution."
In a city where hotels and bars rank among the best in the country, a spokesperson for the Hospitality Association of Chicago praised the move, calling it a "win for Chicago brunch customers and the city's many brunch spots."
Managing director of the association Pat Doerr said the measure will "add some much-needed common sense to Chicago's Sunday brunch laws for locally-owned bars and restaurants and make Chicago's law on the issue almost, but not quite, as reasonable as many of Chicago's suburbs."
The Chicago Tribune recently reported on the reaction of soccer fans to the new laws.
Kelly Sandos, a bartender at Fado, told the news site, "I always feel bad because you never want to say no (to serving people alcohol)."
"This will change people's lives in the morning. The drinks make everyone a little more energetic with football matches, there's just something satisfying about having a beer in your hand. Coffee is just not the same."
Another bartender, however, said he didn't think the extra hour would make that much of a difference for bars or their drinkers.
He said, "Ninety percent of the time, the 10 a.m. start time is not an issue. Only people from out of town really question it."
The old law permitting early sales of alcohol came from the state's blue laws, or Sunday laws, which were designed to restrict certain activities for religious reasons – even including the sale of meat.
Some states still uphold a number of blue laws, such as Florida which prohibits the sale of alcohol on Sundays. Illinois currently prohibits horse racing on the seventh day, and car dealerships are closed.
You Might Also Like: