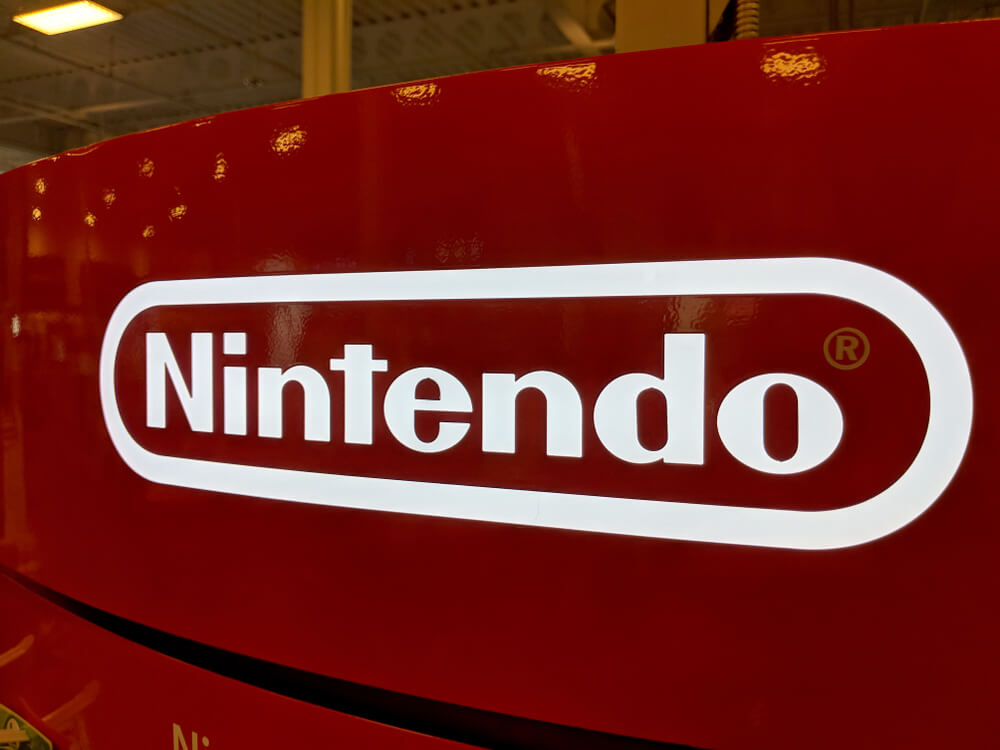 Nintendo has officially opened its free Nintendo 'Switch On the Go' lounge in O'Hare International Airport.
The pop-up airport lounge gives travelers the chance to play video games on televisions or the handheld Nintendo Switch console to help pass the time before and between flights.
Games available include Mario Kart 8 Deluxe, The Legend of Zelda: Breath of the Wild, Super Mario Party, Super Mario Odyssey, and Tetris 99.
It comes as a refreshing change for frequent flyers, since the only form of gaming usually available to customers comes in the form of casinos.
The area will also have charging ports, comfortable seating from which travellers can not only play games but carry out other activities such as to book great, last-minute hotels and kiosks where travelers can order Nintendo Switch and Nintendo Switch Lite systems and receive a free carrying case. Physical products will not be available for purchase at the store itself.
Just for visiting, travelers will receive a Nintendo Switch branded luggage handle wrap and a $10 Target coupon to use on any Nintendo purchase of $75 or more.
In a tweet, Nintendo wrote: "Travel, meet adventure! Beginning on February 13th at select airports in the U.S., travelers can enjoy the #NintendoSwitchOnTheGo pop-up airport lounge, featuring playable Nintendo Switch titles, giveaways, and more!"
One enthusiastic gamer replied: "This is legitimately a very awesome idea since Switch travelers can go ahead and save their own batteries.
"I want Smash Ultimate as one of the games but that could cause a lot of missed flights lol."
Nintendo will run the store through to March 29 between 7 am and 7 pm at Terminal 1, Concourse B, between gates B12 and B14.
Pop-ups from the Japanese video game giant will also open at Dulles International Airport, Seattle's Tacoma International Airport, and Dallas Love Field Airport.
Passengers with flights from these airports will be able to find the lounges after passing TSA security, instead of spending hours wandering through duty-free shops. It also comes as great news for those who are currently feeling a little tense about traveling, due to the recent Coronavirus outbreak.
In a press release, Nintendo of America's Senior Vice President of Sales and Marketing Nick Chavez said: "With a vast library of exciting entertainment to launch into, we hope travelers discover that Nintendo Switch and Nintendo Switch Lite make great companions for their trips.
"Spending time with Nintendo games at our On The Go lounges will give people the opportunity to begin or end their journeys with a smile."
It comes at a time when Nintendo fans are eagerly anticipating the new Nintendo Switch Pro, which the company quietly announced last year.
Although two Switch devices were released in 2019 -the Switch with prolonged battery life and the Switch lite- users thought still another product was coming in 2020; an expectation Nintendo has denied.
The Switch Pro, which Nintendo has said will not launch in 2020, will have upgraded hardware as well as better graphics and processing power. It's likely the product will cost considerably more than the current Switch, which is priced at $199.99.
The announcement also comes at a time when the new Nintendo Direct is driving gamers crazy because the company has stalled its release. Now, with five months since the last Nintendo Direct, gamers are taking to Twitter to voice their opinions.
Following the announcement of its new airport pop-ups, one Twitter user wrote: "The only way you can see the next Nintendo Direct is on your next direct flight".
Another wrote: "I think we are reaching the point where these announcements that aren't a Nintendo Direct don't mean anything."
It seems Nintendo needs to do much more in the coming weeks to keep its fans happy.