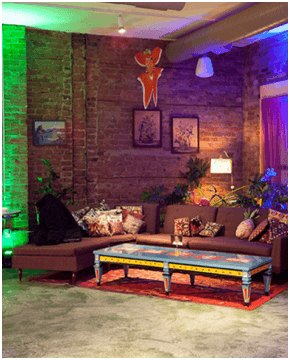 Catalyst Ranch lives up to their reputation as a quirky and creative place to host your events. This venue offers multiple rooms you can use for the ceremony or festivities. They have also added a new larger space one block over! What are yo waiting for? Let's add a little razzle dazzle to your wedding.
You'll find plenty of accommodation options within a 5 minute car ride from the venue.
Their dedicated events support team is there to make sure everything goes smoothly!

Catalyst ranch has preferred caterers that can offer delicious food options!