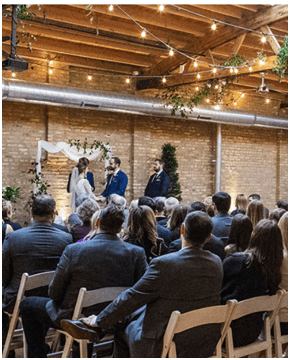 Room 1520 is a glamorous West Loop wedding venue guaranteed to amaze our guests. Their 4,000 sq ft floor plan can fit your needs with ease. Room 1520 includes ADA compliant bathrooms, a bridal suite, a pillared main space, and a refreshing outdoor patio with stunning rooftop views.
Pamper yourself with their 650 sq foot bridal suite, complete with en suite powder room.
They will provide a basic A/V setup for your benefit.

Their venue also includes a paved patio, so you won't miss the beautiful views!