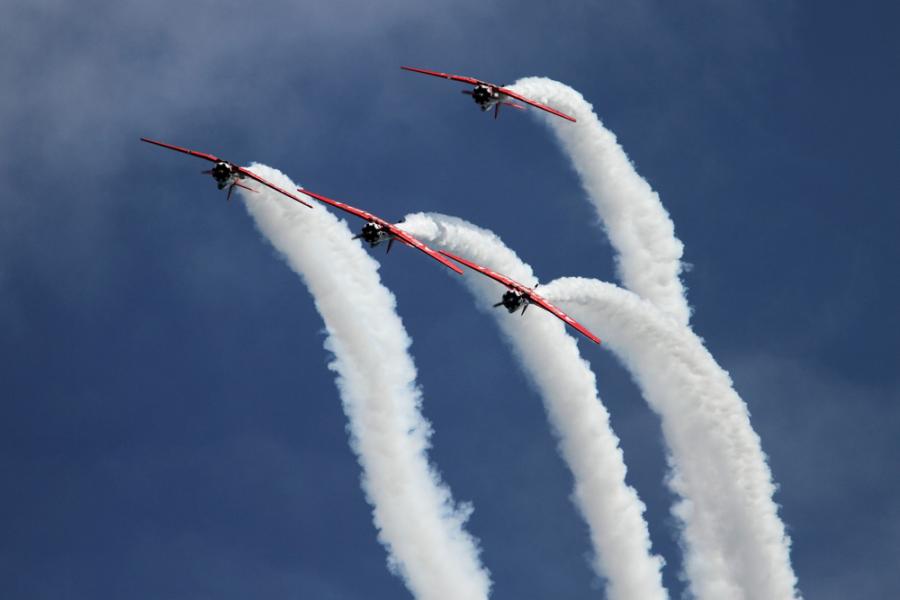 It's back: the 61st annual Air and Water Show will hit North Avenue Beach in Chicago again this weekend, and jets have already started flying over the city in anticipation.
This year's free event is set to be bigger and better than ever with a program jam-packed with both civilian and military adrenaline junkies, and Herb Hunter will once again take to the stage as the show's presenter.
So before you take to the beach, here are 8 things you need to know about the event.
What's on
The United States Navy's flight demonstration squadron, the Blue Angels, will be making a special appearance at the event to demonstrate their greatest stunts.
It's expected that they will show off their famous diamond formation alongside jaw-dropping solo maneuvers  from each of their skilled pilots. 
The U.S. Army Parachute Team, the Golden Knights will also headline. The team is expected to drop onto Avenue Beach from around 12,500 feet above the earth's surface to dazzle audiences, coming in at around 120 mph.
It's going to be huge
The Chicago Air and Water Show attracts over 2 million visitors every year and continues to grow in numbers.
It's no surprise-  the daredevil shows are perfect for thrillseekers, plane and boat enthusiasts, and even just for families looking for a fun day out.
The first-ever show was held at Chicago Avenue and Lake Michigan in 1959 with a budget of just $88.
The price tag for the 2017 show stood at $742,189, according to a spokeswoman for the Chicago Department of Cultural Affairs and Special Events.
There's no real schedule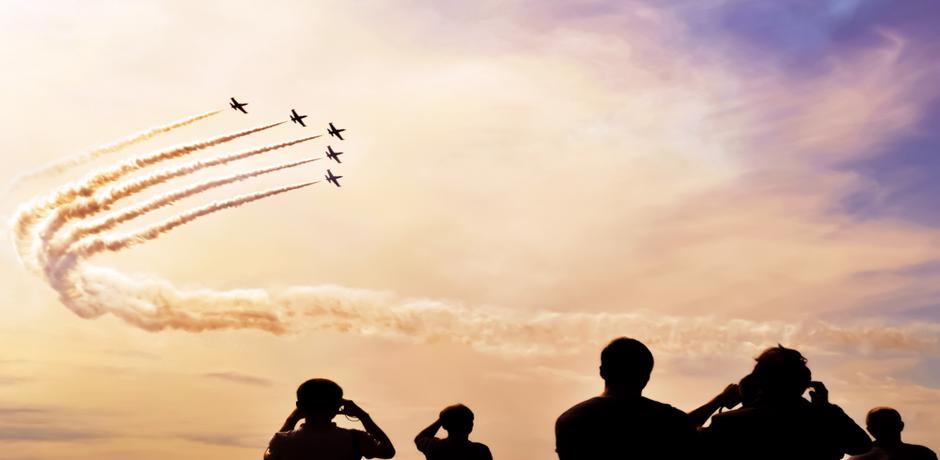 The show will take place on Saturday, August 17 and Sunday, August 18, running from 10 am to 3 pm both days.
There is no schedule on when each performer will take to the skies, as this is decided by the pilots on the mornings of each day, however, the headliners always tend to perform last.
If you can't make it to the show in person, coverage will air on WBBM Newsradio 780 and 105.9 FM both days.
Boat restrictions start on the lake at 7am.
Accessible seating will be available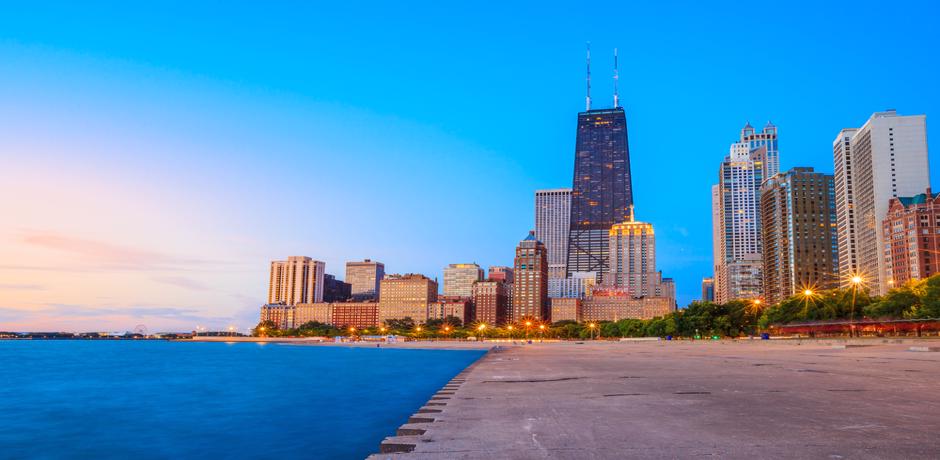 Accessible seating will be available on both days, operating under a first come first served basis at the north end of the North Avenue Beach House viewing stands.
This seating area will be open to wheelchair users, those with walking aids such as crutches, those unable to stand for the performances, those who need to be able to see a sign language interpreter, and those with visual impairments.
City of Chicago has said that beach mats will be placed over the sand to help with travel over the sand. 
Other places to watch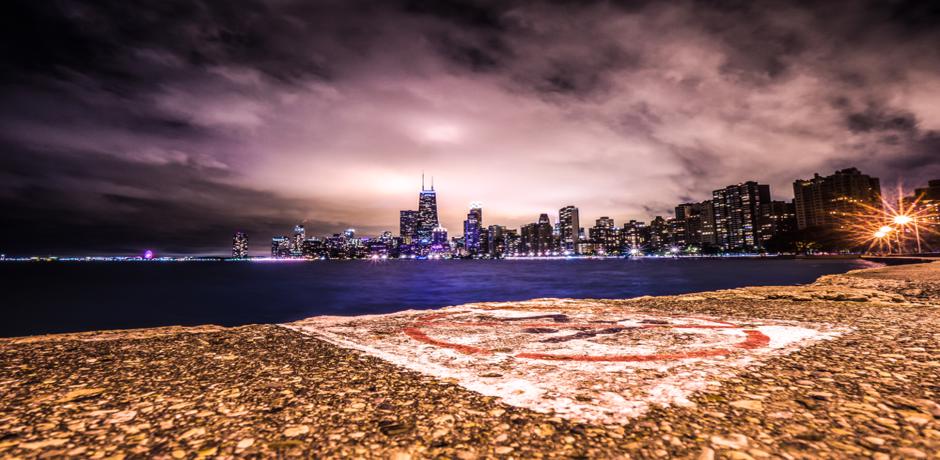 Although North Avenue Beach is the place to be, it can get crowded very quickly. If you're not one for busy places or have small children, don't worry as there are plenty of other great viewing points.
Any beach from Oak Street to Fullerton and Ohio Street will still boast clear sightlines of the performances.
The Patio at Cafe Brauer, 2021 N. Stockton Dr., will be holding an event with special food and beverages throughout the weekend alongside Theater at the Lake.
Avoid driving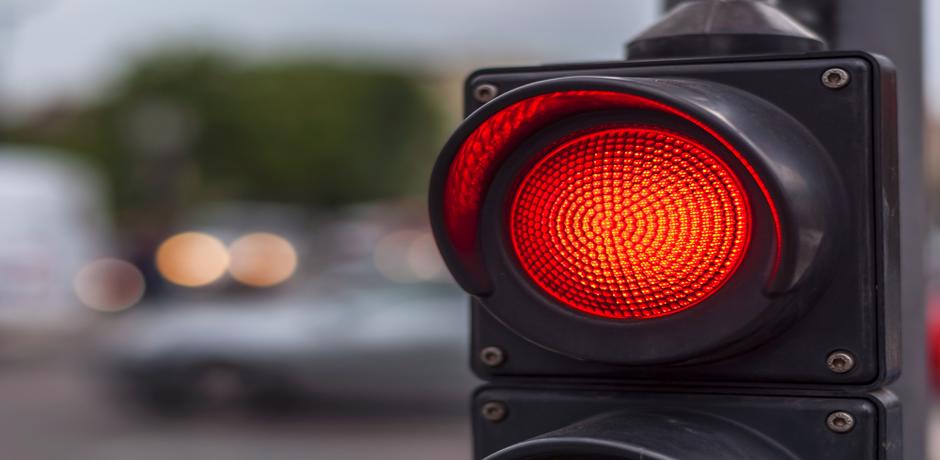 As you can expect, having 2 million people turn up in the same area for an event can make transportation very difficult. 
For this reason, we strongly recommend that you avoid driving to the event. The number 72 bus offers a direct route to the beach, or take the L brown line to Sedgwick and walk in from there.
If you live close enough, walking is probably the best option.
Vehicles transporting those with disabilities can access seating via the North Avenue Beach entrance. 
Weather forecast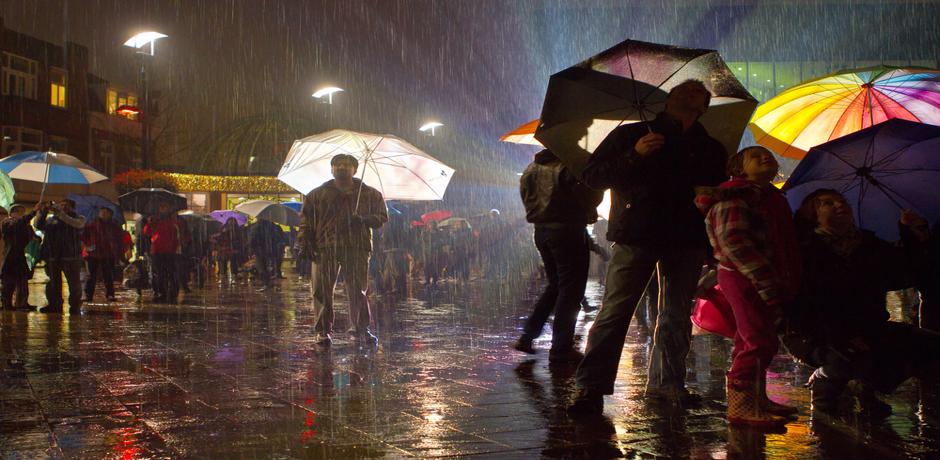 Visitors can expect highs of 86 degrees this weekend but should come prepared for the odd pour of rain or even a thunderstorm.
There is a 40% chance of rain on Sunday, according to The Weather Channel.
It will remain partly cloudy throughout both days which will keep those attending cool, while hopefully not obstructing views of the performances.
Prohibited items list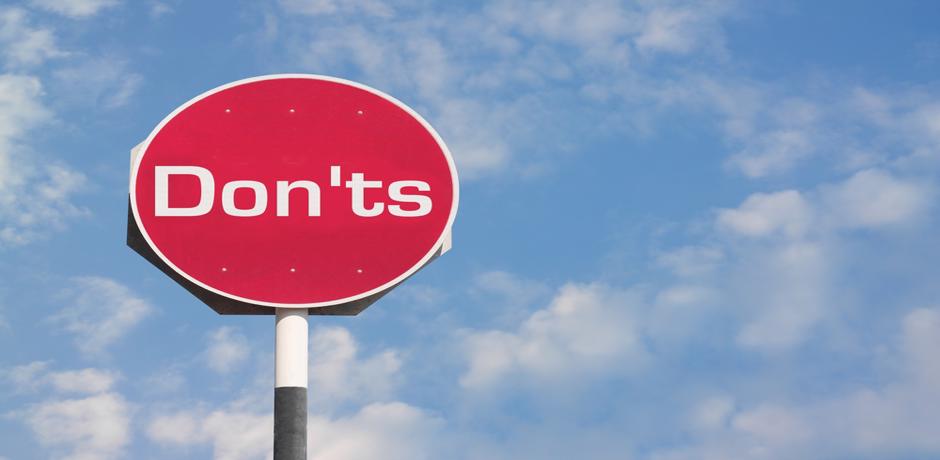 You should check your bags before setting off this weekend, as all visitors will be subject to search.
Items allowed into the grounds include chairs, blankets, and coolers for food and drink.
However, alcohol, drones, balloons, pop-up tents, flag poles, pets, BBQs, and fireworks are all prohibited.
Those found trying to take these items into the event may be denied entry.
You Might Also Like:
10 Ways to Enjoy Chicago (For Free!) This March