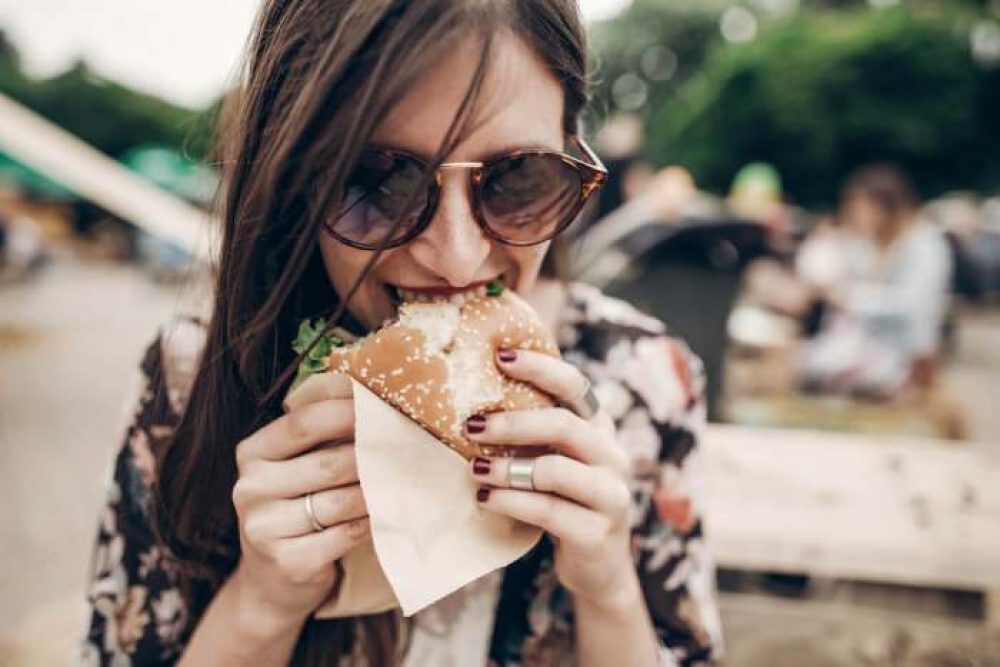 It is autumn in Chicago, and this month's food festivals go together with the cold breeze and the sound of rustling leaves as we stroll through the parks. Food events are fall themed, with seasonal accents, such as apples, wine, cider, but also craft beers to keep you warm and fuzzy inside, ready to have some fun. 
The perfect season for good food, good drinks and a good time
Now that summer temperatures have sunk, it is time to think about the best things to do in Chicago this season. If you plan to spend some time with family, friends or your significant other, the activities we have hand picked for you to try are really fun and engaging, perfect even for romantic dates. From pumpkin patches and apple picking to admiring fall foliage and taking part in fun activities and events, you will find perfect ideas for both adults and kids to do in Chicago and suburbs. And eating is a big part of our favorite way to have fun with our loved ones. 
Chicago food culture is in its own culinary league. The city prides itself with not one, two, or three but many signature dishes, recognized both nationally and internationally. Whether you can't say no to a hot slice of the gooey, cheesy, and heavenly-tasting deep-dish pizza, or to an Italian beef sandwich or Chicago-style popcorn, including a new caramel popcorn flavored beer,  the city has it all. 
And it isn't only the dishes that are iconic, but also the places where the magic of good food is happening. The Windy City has some of the world's top chefs, groundbreaking rooftop lounges, best taquerias, and to-die-for doughnut shops, and amazing street food. 
But the street food is only a small segment of Chicago's culinary scene that wows you with mouthwatering dishes only you can find in your grandma's kitchen. Sure, we have line-inducing bistros, food trucks, pizzerias, hot dog stands, burger shops, and steakhouses, but also more Michelin-starred restaurants every year, so Chicago's fine dining scene is clearly one to behold. 
There's also an emerging Chicago food scene that blurs the line between entertainment and dining. For this reason, Chicago is easily the foodie mecca of America. So, whether you're a seasoned food lover or a culinary rookie, there's something to delight your taste buds in the Windy City. And here are some of this season's best options for food and drinks, fall festival edition.
1. Villa Park Brewfest
October 1 | Cortesi Veterans Memorial Park, Villa Park
Breweries to enjoy beer and cider from will be on tap for this Villa Park beer festival. Try a pint from places like 2 Fools Cider, Exit Strategy Brewing, Dry City Brew Works, and more. You will need a babysitter for the kids, though, since this is a 21+ event.
2. Woodstock Ale Fest
October 1 | Clay St. and Newell St., Woodstock IL
Woodstock Ale Fest is back for its 9th edition this year, with plenty of craft beer for connaisseurs to go crazy about. What can you expect? Breweries located within 100 miles of Woodstock. Food Trucks from El Chido Street Tacos, Smiley's BBQ, and others will be there to help you keep down the beer and ask for some more.
3. WingOut Chicago
October 1-2 | St. Michael's Church, Old Town
Live music and all the wings you could eat are the attractions at this chicken wing block party at St. Michael's Church in Old Town, with the annual WingOut Chicago festival. More than 20 varieties of wings, from classic Buffalo to the spicier varieties and everything in between, will be served up along with live music.
4. Apple Fest
October 1-2 | Lincoln Square
The 35th Apple Fest returns in 2022 in Lincoln Square, and kids are welcome. Apple cider, apple pie, apple donuts, and plenty of other fall treats will be available to celebrate autumn. Enjoy live music and family activities, too.
5. Lakeview East Oktoberfest
October 1-2 | Our Lady of Mount Carmel Church East Parking Lot
If you didn't get your fill of Oktoberfest celebrations in September, stop by this Oktoberfest at Our Lady of Mount Carmel on Belmont Avenue in Lakeview. Get a taste of beer, pretzels, and other food from local vendors, along with family activities and live music.
6. Lincoln Park Wine Fest
October 7-9 | Jonquil Park
Wine is the name of the game for the Lincoln Park Wine Fest in Jonquil Park. Ticketed wine tastings allow patrons to try out 12 different wines (with VIP guests getting an additional five tastings). See event page for ticketing details and tasting session times.
7. Chicago Beer Fest
October 8 | The Field Museum
Have a beer with the dinosaurs at The Field Museum's Beer Fest. Sip on beer from over 65 breweries, with access to special seasonal fall beers. Attendees can browse select exhibits at the museum, too.
8. Joliet Fall Food Fest
October 15 | All Saints Greek Orthodox Church, Joliet
All Saints Greek Orthodox Church will be home to the Joliet Fall Food Fest this year. Enjoy Greek food, pastries, drinks, and more.
9. Cider and Ale Festival
October 22 | The Morton Arboretum
The Morton Arboretum will host the Cider and Ale Festival, where you can enjoy both the colors of the season, but also fall beers and hard ciders from over 30 local breweries, as well as food tastings from local vendors, to help you walk along the paths at the arboretum.
10. Lincoln Roscoe Beer Stroll
October 22 | Various Locations, Lincoln Avenue, Lakeview
There are new attractions on the fall festivals map this year. The ticketed Halloween-themed beer stroll on Lincoln Avenue is a first for Lakeview and Roscoe Village. Walk along three routes, stopping at 30 local businesses with as many craft beers to try on each route.
It is important to double-check event pages for updates, times, and ticket pricing. And of course, one condition for going and having a good time is to prepare for any fall weather and bring a blanket for the outside venues.