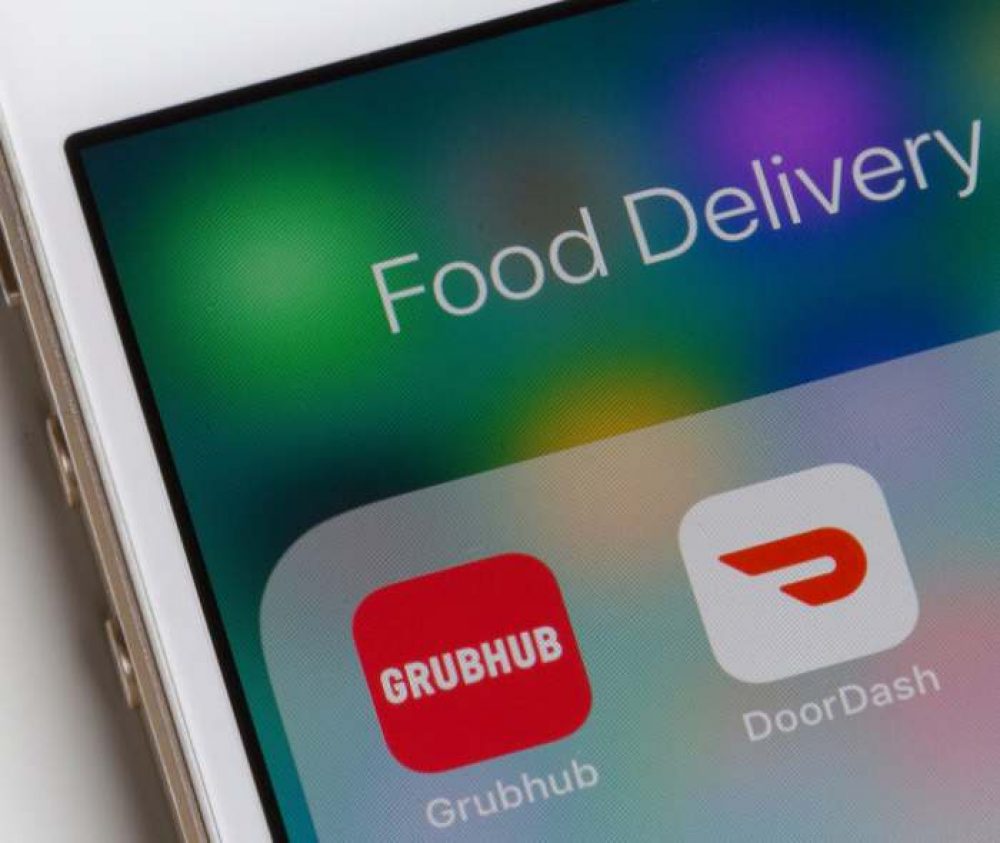 The City of Chicago filed two lawsuits against major meal delivery services on August 27. The lawsuits, against DoorDash and Grubhub, resulted from a combined investigation conducted by Business Affairs and Consumer Protection (BACP) and the City of Chicago Law Department. The action marks the first time there have been law enforcement actions filed against food delivery services in the US. 
More On The Lawsuits
The lawsuits claim that both DoorDash and Grubhub have engaged in "deceptive and unfair business practices that harm restaurants and mislead consumers" and violate the Chicago Municipal Code. The lawsuits request greater transparency and conduct modifications along with restitution to restaurants and consumers who have been negatively impacted by "predatory tactics." The lawsuits also seek civil penalties for the violations of the Chicago Municipal Code. This is even more disturbing when the practices were using the COVID-19 pandemic when the takeout and delivery business was considered an essential service when the food industry was impacted by restrictions on in-store service, lockdowns, closures, and capacity limits. These delivery services provided restaurants with an alternative that kept their doors open.
What They Had To Say
Chicago Mayor Lori Lightfoot was disappointed in the way DoorDash and Grubhub responded to the pandemic protocols. She stated, "As we stared down a global pandemic that shuttered businesses and drove people indoors, the defendants' meal delivery service apps became a primary way for people to feed themselves and their families, as well as support local restaurants." She added, "It is deeply concerning and unfortunate that these companies broke the law during these incredibly difficult times, using unfair and deceptive tactics to take advantage of restaurants and consumers who were struggling to stay afloat." BACP Acting Commissioner Kenneth Meyer revealed more on the findings that led to the lawsuits, "We discovered that Grubhub and DoorDash have been engaging in deceptive and misleading business practices that harm consumers and exploit restaurants. These practices continued unabated during the pandemic when restaurants were struggling to survive." He added, "We heard from the hospitality industry and Chicago's consumers about the unfair practices and this action demonstrates we will hold non-complying businesses accountable."
The Situation That Led To The Exploitation
Close to half of the 7,500 restaurants in Chicago were closed temporarily or permanently during the peak of the 2020 COVID-19 lockdown, including many new startups. That equated to an approximation by the Federal Reserve of jobs lost to restaurant workers totaling in the range of 44,000. However, meal delivery service platforms saw a huge increase in business where sales more than tripled in the 2019 to 2020 period. Revenue figures jumped from a reported national total of $263 million to $816 million and the lawsuits allege that while the business soared for both DoorDash and Grubhub as a result of the impact COVID-19 had on the food services industry, their predatory practices did not cease. 
The Specific Violations Filed Against DoorDash and Grubhub
There are a total of nine business practice violations that form the foundation of the lawsuits. Both DoorDash and Grubhub were accused of the following:
– Promoting order and delivery service from restaurants not affiliated with the services, and doing so without their consent resulting in damage control of issues created by the Defendants.
– The luring of consumers with a bait-and-switch method where deceptively low delivery fees are noted upfront, but at the end of transactions, larger fees are tacked onto the purchase which increased delivery fees of up to six times of the advertising amount.
– The hiding of menu prices on their platforms and using prices much higher than would be used if orders were made directly from the restaurant.
Grubhub was named specifically in the following:
– Using deceptive "routing" phone numbers where Grubhub acted as the restaurant's direct number and charging commissions on calls that did not result in an order.
– The creation and maintenance of "imposter websites" for restaurants that look legitimate but send consumers to GrubHub.
– Using deceptive marketing programs that stated they were to "save restaurants" during the pandemic and forcing participating restaurants to comply, cover all promotional costs, and pay commissions on all orders.
– Exceeding the City of Chicago's emergency cap of 15% on restaurant commissions.
DoorDash was named specifically in these violations:
– Misleading consumers thinking driver tips were going entirely to the drivers but instead were being used to subsidize the DoorDash payments to drivers.
– Using a misleading "Chicago Fee" of $1.50 on every order in the city stating it was a requirement or being paid to the city but instead was going directly to DoorDash.
This Is Not The First Instance
The lawsuits have been called "baseless" by representatives of both food delivery services. However, delivery companies have come under fire before in various locations across the country. In San Francisco, the District Attorney pointed at delivery companies for violating state law by classifying drivers as contractors. In Washington, DC, DoorDash settled in 2019 after being caught misleading consumers on how much their drivers were receiving in tips. In Massachusetts, the Attorney General filed a lawsuit this past July against GrubHub for charging restaurants obscenely high fees during the pandemic.
Final Thoughts
Private food delivery services have taken hold of the situation and at least two brands have also taken advantage of that grip they have on the market. Sadly, it took a pandemic to push them into deceptive business practices. Will restaurants start to develop their own delivery systems? It's a costly idea that may be very difficult for struggling restaurant owners, but may be the best solution to a situation that gets out of hand quickly. Unfortunately, some delivery services saw an opportunity worth exploiting with COVID protocols that hurt a lot of businesses in the food industry. Fortunately, there are laws in place and hopefully, the City of Chicago lawsuits have an impact that causes both DoorDash and Grubhub to reexamine what they have been doing and choose to do the right thing to rectify the situation. Considering how much negative publicity will be generated because of these lawsuits, it is in their best interest to clean up their acts and get back to doing the kind of business they were originally doing.