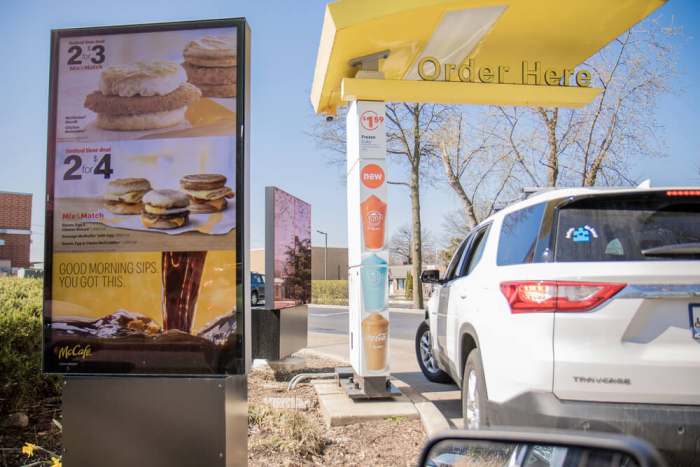 Recently, Chicago DoorDash customers discovered a new charge on their delivery and takeout orders. Right below the subtotal, there is now a $1.50 third-party ordering service "Chicago Fee." There is also this explanation; "Chicago has temporarily capped the fees that we may charge local restaurants. To continue offering convenient delivery while ensuring our Dashers are earning and active, you'll now see a charge added to all Chicago orders."
The move by DoorDash is an attempt to recoup the profit lost from the fee cap.
The Chicago City Council approved a 15% cap for third-party order and delivery services on November 23, affecting companies like DoorDash, Uber Eats, Postmates and Grubhub. Back in May, the council had originally proposed a 30% cap, but that proposal didn't get approved. Proponents of the fee caps say this helps restaurants struggling to stay in business due to the shutdown of on-premise dining.
In May, several restaurant owners spoke before the City Council to share their experiences in working with third party order and delivery services. In some instances, companies created bogus websites with outdated menu prices, as well as other information to trick customers into believing their restaurants and the third parties were working together.
Alderman of the 32nd Ward, Scott Waguespack, was one of the fee cap's main sponsors. Waguespack has been vocal about preventing the type of unethical behavior the restaurant owners described.
DoorDash's new fee cap charge is added to the customer's bill, instead of the restaurant's cost, but the alderman was dissatisfied.
"The ordinance intended to stop the price gouging by these third-party companies," Waguespack explained. "When you find it's being done on all bills, then it's a shameful DoorDash fee. In fact, it's an evasion of the ordinance designed to pad their planned IPO valuation of $3 billion. That fee just piles more of the shutdown pain on both customers and restaurants."
DoorDash Announces an IPO
San Francisco-based DoorDash has announced an initial public offering of $102 per share and the company had already raised $3.4 billion. When asked about the Chicago Fee, DoorDash released this statement:
"During this unprecedented time, providing the best service for our community is vitally important. In selected cities where lawmakers have imposed price regulations limiting our ability to work with restaurant owners, DoorDash is considering different measures to offset unintended consequences. In certain cases, this means charging customers an additional fee when they order from restaurants in cities with price regulations. This helps to ensure that we can continue to offer convenient delivery while helping to keep Dashers earning and active. It also ensures that merchants can access our service to help drive up the volume as dine-in options remain limited."
Chicagoans should feel lucky; DoorDash has placed a $2 fee in Clark County, home of Las Vegas. Fresno, California also has a $2 fee. Both Vegas and Fresno have caps. Uber Eats refuses to deliver in some parts of California that have fee caps, saying that the caps make it unprofitable to service certain areas.
Restaurant Owners Are Not Surprised
Restaurant owners are not surprised by DoorDash's fee. Overall, trust in the many third party delivery services has fallen during the lockdowns which has forced restaurants to rely on takeout and delivery to survive. While the restaurants aren't paying the Chicago Fee, owners wonder if customers, already in financial stress due to the continuing shutdowns, will stop ordering.
The good news for Chicagoans is that Grubhub isn't looking to create its own fees to offset the cap. Grubhub feels that the fees could impact driver tips, and maintains that caps also hinder customer orders, driving down the number of orders from independent restaurants and giving drivers less work. An additional fee would only amplify those consequences.
However, Grubhub has been criticized for its commissions. Before the cap, those commission fees charged to the restaurants ranged from 15 to 30%. Due to that criticism, Grubhub has launched direct order links; if customers use these links to order food, the restaurants won't be charged a commission.
Earlier this year at a news conference with Mayor Lori Lightfoot, Grubhub announced it would temporarily waive some fees for restaurants due to the shutdowns. It's still too soon for Grubhub to say how the Chicago cap has impacted the company, but during the first three quarters of 2020, the Chicago-based Grubhub reported processing $6.3 billion of food orders and a 36% increase in revenue.
Some third-party order and delivery companies charge restaurants less than 15%. For example, Tock, cofounded by Nick Kokonas of The Alinea Group, only charges restaurants a 3% commission. After appearing with Grubhub at the March news conference, the mayor appeared with Tock cofounder Brian Fitzpatrick at a news conference in May, where she praised Tock for helping restaurants during the lockdowns she has mandated.