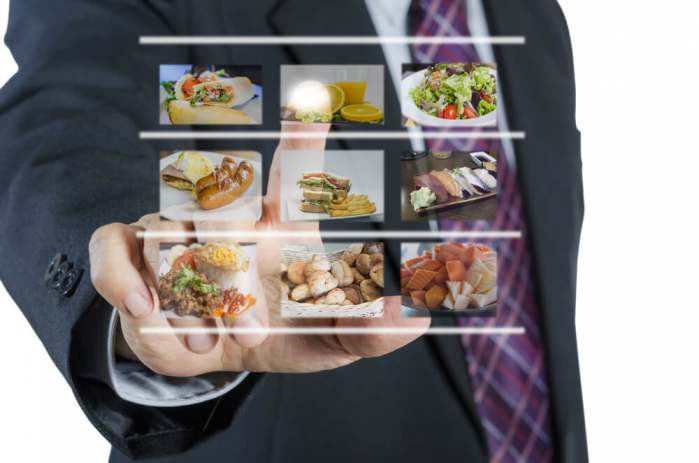 The terms "ghost kitchen" and "virtual restaurant" have been more commonplace than before, thanks to the pandemic. But when you think about what they are, and how handy they can be for those who are either in lockdown or have chosen to self-isolate, both concepts fit into the current landscape of dining quite nicely. It is also not hard to see that there will still be a need for these types of services long after COVID-19 is a footnote in history.
What Is A Ghost Kitchen And Virtual Restaurant?
Aside from becoming a fast-growing, popular trend, essentially if you were in the food services industry and chose to set up food preparation facilities that were designed to provide online delivery and takeout orders, you would be operating a ghost kitchen. If you are a restaurant owner who has chosen to close the doors to your business to dining in – either by choice or to meet Covid protocols – and just use your facilities to prepare meals that are takeout or can be delivered curbside or elsewhere – you are operating a virtual kitchen. Both terms are very close to each other and are easy to confuse.
What Makes Ghost Kitchens So Popular?
The main difference between a ghost kitchen and a virtual restaurant is that with a ghost kitchen there is no brick-and-mortar restaurant. With a virtual restaurant, the brick-and-mortar facilities exist but are not providing all of their offerings. For example, dining in may be restricted or eliminated for a specific timeframe. A ghost kitchen would therefore be much cheaper to operate as the normal operating expenses of having a building filled with staff would be greatly reduced. You could operate a ghost kitchen just by renting space. Either way, both have become popular simply because they provide dining options that can be enjoyed at home by whoever places a food order. When you consider that the price of a meal in a fine dining restaurant includes portions of that cost going to pay staff, cover operating expenses ranging from utilities to licenses and all other potential inventory needs, you quickly see a benefit to ordering in and enjoying a fully-cooked meal in your own home. It not only saves you time and keeps your kitchen clean, but you can also order meals that are several notches above what you can expect at your neighborhood drive-thru.
The Newness Is Wearing Off
Sure, there had to be a "Honeymoon" period where the novelty of calling your favorite dining spot to deliver a multi-course meal wore off. It was likely expected to be a rare occasion as the pandemic lockdowns wouldn't go on forever, right? However, not only has the novelty turned into a trend, but many restaurant operators are turning to ghost kitchens and virtual restaurants as a concept for the future of their operations long after everyone has received the COVID vaccine who intends to get it. It only makes logical and financial sense. Maybe just offer indoor dining on weekends and takeout and delivery the rest of the week. Or maybe don't open a restaurant at all, just build a food service business on just takeout and delivery from a ghost kitchen in your area. It isn't as far-fetched as it sounds because – and we say this respectfully – it's already happening.
It Isn't All That New An Idea
Here's where we all get a reality check. While ordering food from the upscale restaurant downtown to be delivered to your door may have some form of uniqueness to it, restaurants and ghost kitchens have been doing this for decades, if not longer. Only back in those days, it was called catering. You could hire a catering service (an old-school ghost kitchen) to provide a meal for the office or you could have your preferred restaurant catering division (an old-school virtual restaurant) do the same for a business meeting, wedding reception, or whatever. The pandemic just forced us to circle back to those days and bring back something that worked and now becomes more fitting for the times we are currently living in with COVID-19.
In Chicagoland, Check Out This Virtual Restaurant
Chef Bill Kim's Pizza & Parm Shop was launched as a virtual restaurant on December 2 in Oak Brook, a Chicago suburb. Owned and operated by an award-winning chef, the menu features Detroit-style pizza (with a square shape and cartelized cheese crust), classic chicken parmesan entrees, chicken parmesan sandwiches, salads, and wings. All are available exclusively for takeout through DoorDash. According to Kim, a native of Seoul, South Korea, he has a personal connection to the food his pop-up virtual restaurant serves. "Growing up on the northside of Chicago, I had a lot of Italian friends and was constantly surrounded by the cuisine…I think part of me even wanted to be Italian." He adds, "This menu is a homage to them and my childhood with flavors and dishes I love and that travel incredibly well through delivery."
The Partnership With Cornerstone Restaurant Group
Chef Bill Kim's Pizza & Parm Shop is the second operation launched by the chef. His first, Chef Bill Kim's Ramen Bar, opened just a month before the Pizza & Parm Shop and is also located in Oak Brook. They are two of four operations that include Cornerstone Restaurant Group as partners. According to Cornerstone COO Danny McGowan, "Every restauranteur and entrepreneur needed to get more creative than ever this year." He adds, "We are thinking beyond the four walls of our restaurants and utilizing all parts of that space…the ghost kitchen is a concept we've explored before, but never to this level with two brand new restaurant concepts and menus."
Chef Bill Kim's Pizza & Parm Shop Hours
As a pop-up, virtual kitchen, the hours are limited to order food from Chef Bill Kim's Pizza & Parm Shop. They are currently set at 4 PM to 9 PM Wednesdays to Sundays. You can find details on menu offerings and pricing through DoorDash.