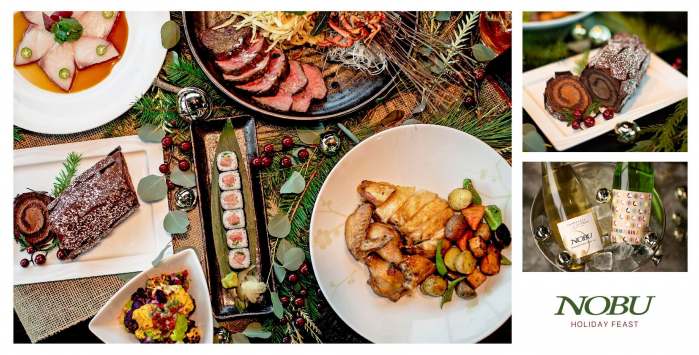 There is no doubt that Christmas 2020 will be forever remembered as this generation's most interesting holiday where getting together required technology to meet the need to physically distance from our loved ones. Yes, COVID-19 has most certainly left its mark on the year and has forced the cancellation of many traditional celebrations including how we will be celebrating Christmas. However, in Chicago, you can still bring home some of the best holiday cheer in the form of food. With takeout options growing almost daily, your Christmas feast with your bubble will still be different than in the past, but at least you will be able to explore some of the flavors offered by local dining establishments in the comfort of your home. Throwing a big party instead? Check out this list of best caterers in Chicago from our friends at PartySlate.
Let's take a closer look at some of these offerings.
El Che Steakhouse & Bar, 845 W Washington Blvd.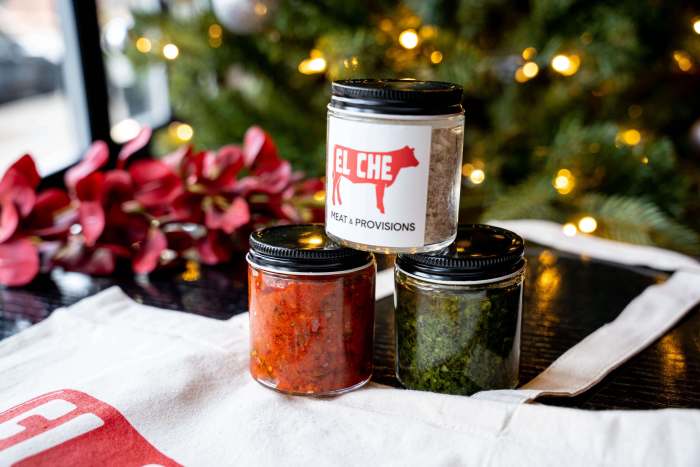 This is the place for carnivores. If meat is what you crave, El Che has exactly what you are after. They have a holiday dinner for four that includes a Beef 'Chateaubriand' Tenderloin Roast ready for your oven. The price tag is $150. It comes with seasonings, creamed spinach, and twice-baked potatoes. El Che opened in 2016 and has a 4.0 review rating on TripAdvisor where the food and service have earned favorable comments including this one regarding the steak served on site. "We went for dinner without any expectations and it was superb! I honestly can say it was the best steak in this town (I have tried several upscale steakhouses and always had to send it back). They cooked an exact medium-plus without the charring as I asked for. So tender and juicy!!!"
Sepia, 123 N Jefferson Street, Ste. L-1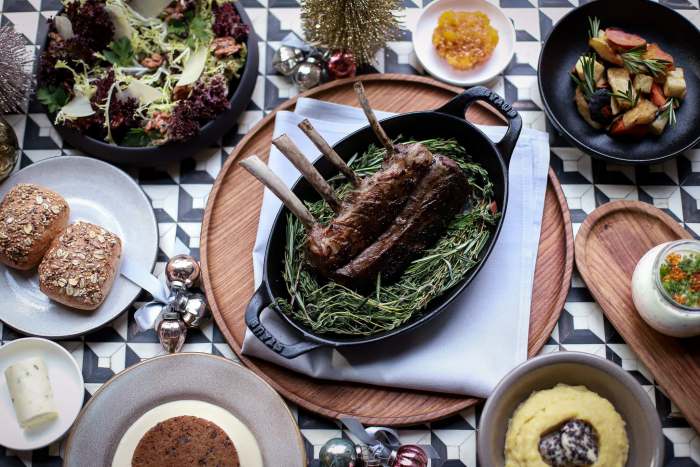 Special holiday takeout meals from this highly-rated restaurant include a package for two which features a choice of a Grilled Rack of Lamb or Roast Rack of Berkshire Pork. The meals come with salad, a smoked salmon rillette snack, bread, and Sticky Toffee Pudding and Christmas Cookies for dessert. The cost is $165 for pork and $180 for lamb. Rated 4.0 at TripAdvisor, Sepia receives constant raves for food and service including this one that states, "The staff was excellent and well, the food was just amazing without being pretentious. The appetizers and entrees were perfect, desserts were perfect."
Proxi, 565 W Randolph Street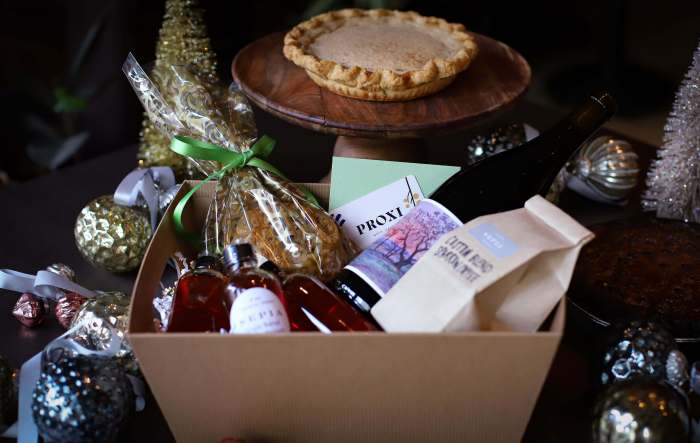 This is a sister restaurant to Sepia and they are also featuring a Christmas takeout special. It is an Asian feast for two which includes pork steamed dumplings, shrimp and lemongrass soup, followed by a second course. This includes Stone bass, Grilled Chinese eggplant salad, Roasted kabocha squash, and rice. Vietnamese coffee flan is the dessert. The cost is $140. Proxi is rated at 4.5 on TripAdvisor with comments that point out "excellent meal, excellent service. Attention to COVID protocols" and "close to a 5-star experience" you won't go wrong with takeout from here.
Smyth + The Loyalist, 177 N Ada Street, 2nd Floor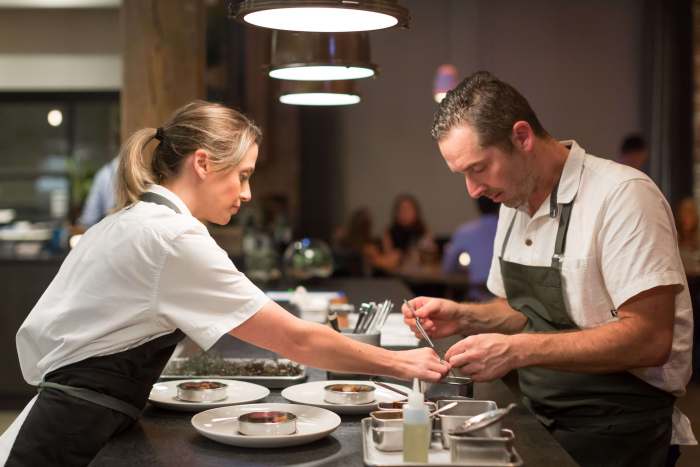 When you get takeout from here, you basically get access to two Michelin-starred BBQ venues. For takeout, you have a constantly changing five-course tasting menu that is built around smoked meats and pairings that work with that. An example starting tasting menu includes Oyster, Salted Pear, Habanada, Horseradish, and a Chocolate Bar that features the savory elements of Shiitake. With a 4.5 TripAdvisor rating, and comments that range from "Just Spectacular" and "Excellent" to "Best dinner experience in Chicago" this is one place worth setting your Christmas dinner table for their unique takeout fare.
Robert Et Fils, 4229 N Lincoln Avenue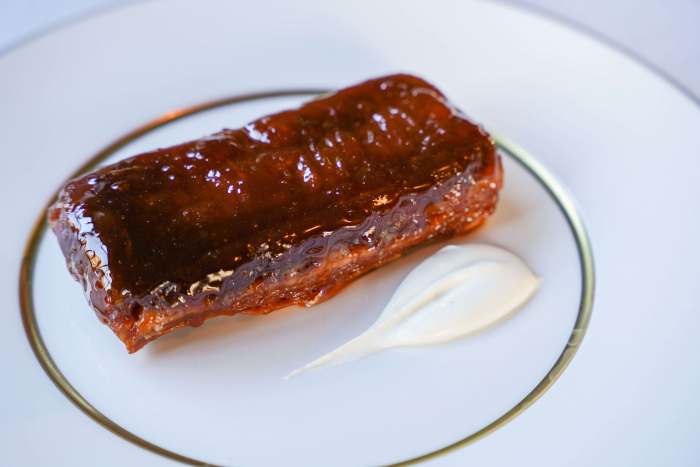 If you are craving game meat for Christmas, you have come to the right place. This Christmas you can be carving up a Christmas Goose thanks to the handy work of the expert kitchen staff here. Chef (and owner) Rob Shaner says goose is far more flavourful than turkey but is not an easy bird to cook if you have limited or no experience doing so. With this in mind, let Chef Rob do the hard work and all you need to do is call and book yours. Don't delay as quantities will be limited.
Nonnina, 340 N Clark Street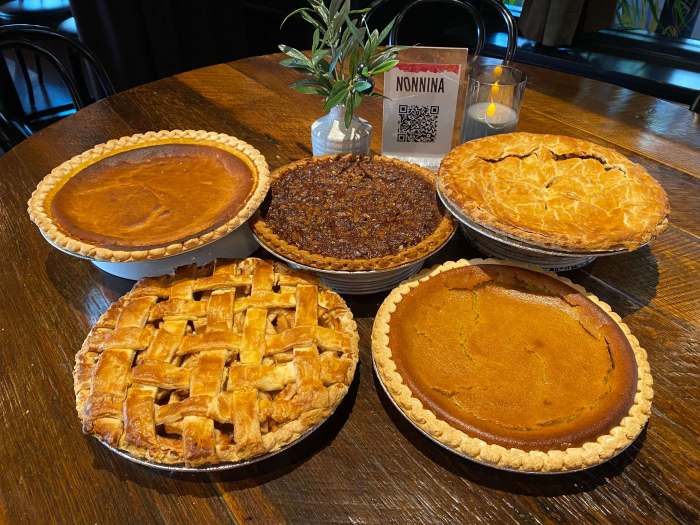 Nonnina specializes in what they call their "heat and eat" meals which fit into the COVID world of takeout rather nicely. For Christmas, they feature meals available to feed 6 to 12 people and include a choice of vegan, gluten-free, and vegetarian options as well. Starters range from Stuffed Peppers and Meatballs, salads to various plates of pasta and entrees such as Lasagna, Handmade Ricotta Cavatelli, Chicken Vesuvio, and many more. Don't forget dessert! Featuring a 4.5 TripAdvisor rating, Nonnina is your place to go for "a perfect Italian experience."
Nobu, 854 W Randolph Street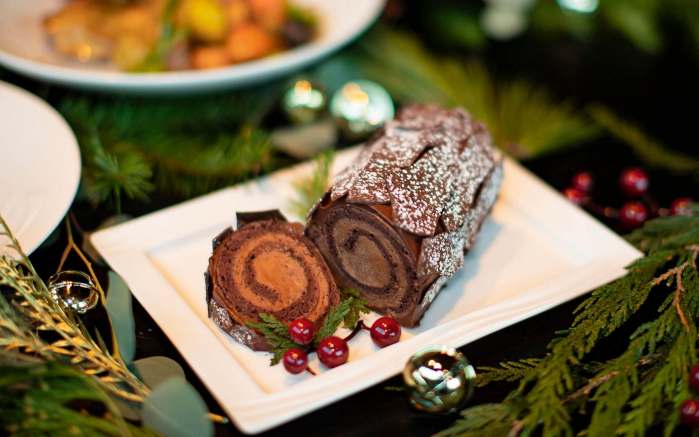 Looking for a multi-course dinner for takeout? Nobu has just the meal. It feeds two and features Yellowtail Jalapeño, Prime Filet and Lobster "Surf & Turf" Truffle Butter, Organic Roasted Chicken Teriyaki, and sushi rolls. There's also dessert. The cost of this delectable holiday feast is $285. With a 4.0 TripAdvisor rating, all we need to say is "Excellent experience during a pandemic" as one reviewer put it, to sum up what you should expect from Nobu.
Wood, 3335 N Halsted Street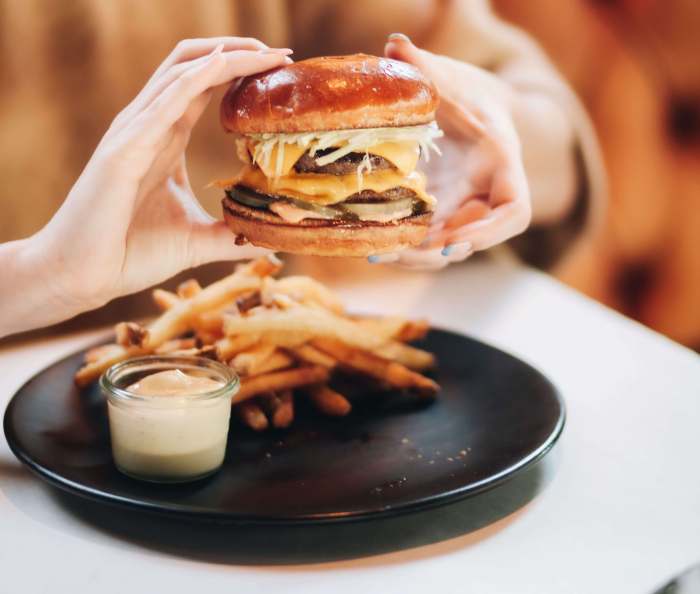 Here you have your choice of classic holiday meals for takeout. They include Honey-Glazed Smoked Ham, Dry-aged Whole Duck with soy lacquer and five spice, and Beef Wellington with mushrooms. Prices go from $38 to $105 and you can fill up the meals with several different add-ons. With a TripAdvisor rating of 4.0, Wood has been described as offering "great carry out" that "opens up a new experience." If that intrigues you, then you won't want to miss out this Christmas.
Summary:
There are hundreds of dining options available to you with takeout in and around Chicago. Depending on your budget, you should be able to find one that best fits your needs and preferred holiday cuisine. The best part is, for most of us, being able to utilize quality dining takeout means our Christmas meals will still be possible, but a lot less stress and work. Happy Holidays from your Chicago area restaurants!