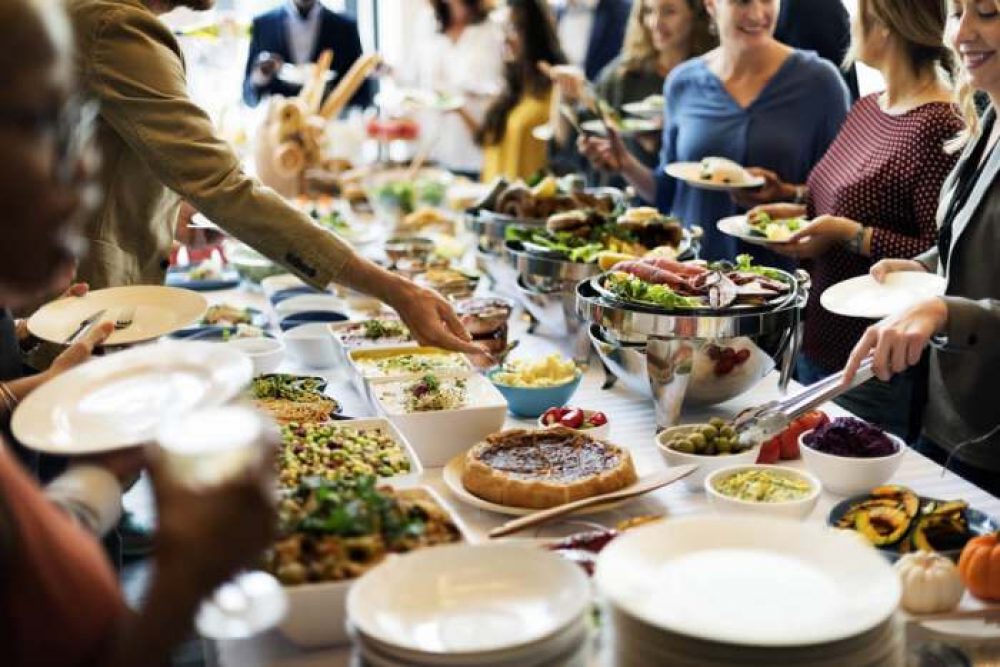 Everybody knows how much Chicago loves food. The Windy City has been lauded as a foodie haven, and many reputable culinary publications like Bon Appétit, Conde Nast Traveler, and Food & Wine have all acclaimed Chicago's food scene. And that's no accident. You can find a variety of heart-warming and sensational dishes in over 8,000 restaurants spread across the city, some of the city's iconic dishes being only a reservation away. This year brought even more good news for Chicagoans and visitors alike, since the MICHELIN Guide has added four One MICHELIN Star restaurants to Chicago's list of starred eateries, as well as seven new Bib Gourmand recipients, highlighted for their particularly interesting value.
In total, 23 restaurants are on the list, including Alinea, led by chefs Grant Achatz and Douglas Alley, which has earned Three MICHELIN Stars and has maintained its exceptional level of quality for 11 years, since the first edition of the MICHELIN Guide Chicago in 2011. 
But, for those who love the festival atmosphere and vibe more than going to a regular restaurant, tickets for Chicago Gourmet, ranging from $60–$255, are on sale now via their website. If you want to know what to expect beforehand, here you have the lineups for the main events within the festival, just so you can plan ahead for your feasting. 
If you just can't get enough of this killer combo, the festival kicks off with this taco-centric event hosted by celebrity chef Rick Bayless, famous for being devoted to Mexican cuisine. The event offers guests a range of gourmet tacos, accompanied by  tequila, mezcal, and, of course, live mariachi and mojiganga performances. 
Lineup: 
Chef Marcos Ascencio, Taqueria Chingon

Chef Michelle Bernstein, Café La Trova, La Cañita and Sweet Liberty

Chefs Inocencio and Marcos Carbajal, Carnitas Uruapan

Chef Marco Colin, La Luna

Chef Elizabeth Godines, La Lagartija

Chef Maria G. Landa, Rubi's on 18th

Chef Rick Ortiz, Antique Taco

Chef Saúl Román, Tabú

Chef Yani Sanchez, Bar Takito

Chef Andrew Sikkelerus, Barrio

Chefs Jaime and Alfonso Sotelo, Cinco Rabanitos and Chile Toreados
 $99. September 22 from 7–10 pm at Harris Theater Rooftop, 205 E Randolph St. 
If you want to enjoy spectacular food and wine, but also contribute to raising the next generation of culinary wizzes, this lunchtime event hosted at West Loop Greek restaurant LÝRA might be the answer. It will feature a showdown between two Chicago sommeliers, who will offer dueling pairings complimenting dishes by chef-partners Athinagoras Kostakos and Joseph Rizzo. The proceeds from the event will benefit the Illinois Restaurant Association Educational Foundation. 
$250. September 23 from noon–2pm at LÝRA, 905 W Fulton Market.
For the hamburger enthusiasts outhere, there will be a special event not to be missed. Girl & the Goat chef Stephanie Izard is hosting this year's version of the classic Chicago Gourmet Hamburger Hop. Chefs will compete for the title of 'Top Burger' (awarded by a panel of judges) and 'People's Choice' (awarded by attendees). This year, you will find among the participating chefs locals like Brian Jupiter (Frontier, Ina Mae Tavern), D'Andre Carter (Soul & Smoke) and Rohini Dey (Vermilion), and out-of-town entrants such us LA-based chef and Notes from a Young Black Chef author Kwame Onwuachi.
Lineup:  
Chef Susu Barakat, S2Express Grill

2021 Hamburger Hop Citywide Winner, Chef Nick Barnhart, Epic Burger

Chef D'Andre Carter, Soul & Smoke

Chef Rohini Dey, Vermillion

Chef James Giacometti, Lardon and Union 

Chef Becca Grothe, TriBecca's Sandwich Shop

Chef Corey Grupe, Burger Federation

Chef Brian Jupiter, Frontier

Chef Kwame Onwuachi

Chef Clinton Payne, Mikkey's Retro Grill

Chef Brian Rodriguez, Adorn

Chef Julia Shell, The Albion Manor and The Parlour at The Albion
$130. September 23 from 6–9pm at Harris Theater Rooftop, 205 E Randolph St. 
After the Hamburger Hop, the party keeps on going with a late-night event at River North nightclub TAO Chicago. That will be a real party, including snacks, specialty cocktails, music and dancing, for $60, that is if you do not choose a bundled Friday night package (including Hamburger Hop at Late Night Gourmet) for $175. 
$60. September 23 from 9pm–midnight at TAO Chicago, 632 N Dearborn St. 
The festival's marquee event of this year includes a multi-session tasting extravaganza with an impressive lineup of chefs from Chicago and worldwide, from Michelin-starred chef and restaurateur Daniel Boulud (DANIEL, Le Pavillon, Café Boulud) to local chefs such as Beverly Kim (Parachute, Wherewithal), Joe Flamm (Rose Mary), Thai Dang (HaiSous) and more. Tickets will buy you offerings from the chefs, including wine and spirit tastings by sommeliers and mixologists. 
Lineup: 
Session 1, 2–5pm
Chef Daniel Boulud, DANIEL, Bar Baloud, Le Pavillon and more

Chef Diana Browder, Marisol

Chef Federico Comacchio, Gioia Ristorante & Pastificio

Chef Joe Flamm, Rose Mary & BLVD

Chef Justin Gomes, Travelle at The Langham    

Chef Daniel Huebschmann, Gibsons Restaurant Group

Chef Stephanie Izard, Girl & The Goat, Little Goat, Duck Duck Goat and more

Chef Beverly Kim, Wherewithall

Chef Devin Kreller, Wood

Chef Veah Larde, Two Sisters Catering

Chef Martial Noguier, BISTRONOMIC

Chef Alex Pitts, Bazaar Meat and bar mar

Chef Pat Sang and Gary Zickel, Oki Sushi

Chef Jacob Saben, Coda di Volpe

Chef Jennifer Selvaggi, Turano Baking Co.
Session 2, 7–10pm
Chef Daniel Boulud, DANIEL, Bar Baloud, Le Pavillon and more

Chef Vanessa Brown, Kitchen + Kocktails    

Chef Thai Dang, HaiSous

Chef Juan Jimenez, Norman's Bistr

Chef Dominique Leach, Lexington Betty's Smokehouse

Chef Lamar Moore, River North Entertainment and Bar

Chef Hisanobu Osaka, Lettuce Entertain You Enterprises

Chef Dylan Patel, avec and bar avec

Chef Devon Quinn, eden

Chef Pat Sang and Gary Zickel, Oki Sushi

Chef Avgeria Stapaki, Nisos Mediterranean

Chef Jenner Tomaska, Esmé

Chef Fabio Viviani, Bar Siena

Chef Jeff Vucko, Pendry Chicago 
$255. September 24 from 2–5pm and 7–10pm at Harris Theater Rooftop, 205 E Randolph St. 
Although it happens in September, late as it might be, this new event— hosted by Monteverde chef Sarah Grueneberg— brings a Chicago-style take on Oktoberfest to the table. Of course, we can count on it having beer, chef-prepared bites and drinks from a host of producers. 
Lineup: 
Chef Brian Ahern, BOEUFHAUS

Chef D'Andre Carter, Soul & Smoke

Chef Vinny Dotolo and Jon Shook, animal, Son of a Gun, Jon & Vinny's, helen's and more

Chefs Kurt Guzowski and Thomas Rice, Four Star Artisan

Chef Kevin Hickey, The Duck Inn

Baker Ellen King, Hewn

Chef Leigh Omilinsky, Swift & Sons

Chef Tigist Reda, Demera Ethiopian Restaurant

Chef Darnell Reed, Luella's Southern Kitchen

Chef Juan Silva, Beach Ave BBQ

Chef Mark Steuer, FUNKENHAUSEN

Chef Bailey Sullivan, Monteverde Restaurant & Pastificio

Chef Paul Virant, Vie, Vistro Prime and Gaijin

Chef Steven Zabel, Performance Foodservice
$95. September 24 from 1–5pm at Harris Theater Rooftop, 205 E Randolph St.