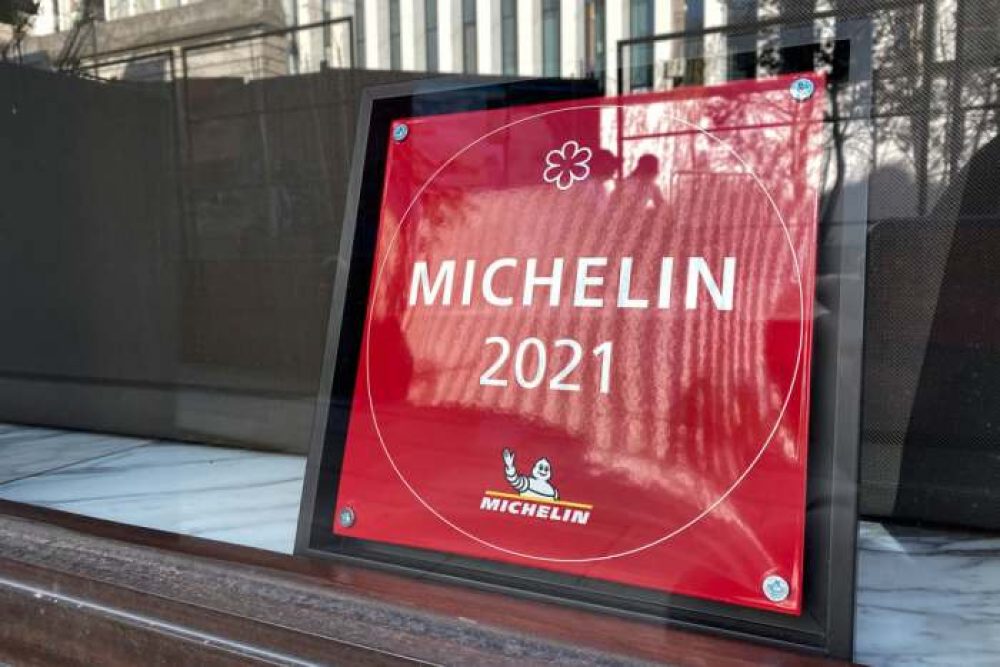 Good news for foodies in Chicago and visiting the Windy City this year. The MICHELIN Guide has added four One MICHELIN Star restaurants to Chicago's list of starred eateries, as well as seven new Bib Gourmand recipients, highlighted for their particularly interesting value.
In total, 23 restaurants are on the list, including Alinea, led by chefs Grant Achatz and Douglas Alley, which has earned Three MICHELIN Stars and has maintained its exceptional level of quality for 11 years, since the first edition of the MICHELIN Guide Chicago in 2011.
"MICHELIN Guide inspectors found that Chicago chefs and restaurant teams still maintain a high level of quality and creativity in fine dining experiences, even as pursuing their activity has been an unprecedented challenge during the past year," said Gwendal Poullennec, International Director of the MICHELIN Guides. "We are pleased to welcome four new One MICHELIN Star restaurants and seven new Bib Gourmand restaurants and celebrate all 23 MICHELIN Starred establishments in this 2022 selection."
Chicago Has One of the Best Food Scenes in the US and Probably the World
The Windy City is famous for many things, including breathtaking architecture, sports life, festivals, 1920s gangsters, and Fortune 500 companies, but it's the Chicago food scene that is really outstanding and guarantees its place on the map. Ours is one of the best cities for culinary experiences, offering a variety of distinct Chicagoan dishes as well as global eats and a wide variety of dreamy restaurants.
Chicago food culture is in its own culinary league. The city boasts not one, two, or three but many signature dishes that have gained both national and international recognition. No foodie can say no to a hot slice of the gooey, cheesy, and heavenly-tasting deep-dish pizza. How about an Italian beef sandwich, Chicago-style popcorn, hot dog, or a mile-high ice cream cone?
The beauty of Chicago's culinary marvel lies not only in the iconic dishes but also in the eateries and people that make the magic happen. The City by the Lake is home to some of the world's top chefs, groundbreaking rooftop lounges, best taquerias, and to-die-for doughnut shops. And when it comes to street food, Chicago knocks the likes of New York and San Francisco out of the park.
But the street food is only a small segment of Chicago's culinary scene that wows you with mouthwatering dishes only you can find in your grandma's kitchen. Sure, the meatpacking capital of America has line-inducing bistros, food trucks, pizzerias, hot dog stands, burger shops, and steakhouses. But it also has more Michelin-starred restaurants than you can imagine, so Chicago's fine dining scene is definitely something to write home about.
For instance, if most of us started some regular hobbies like knitting or making giant puzzles during the pandemic induced quarantine, Michelin-starred pastry chef Jared Bacheller used the new found time to start an especially sweet new hobby. Bacheller— who was the head pastry chef at Acadia, Sixteen and Entente—bought a grinder and a roaster and started crafting his own chocolate bars and bonbons, which now make a very appreciated gift for connaisseurs, to be found at Time Out Market Chicago.
Who Made the Famous MICHELIN List In 2022
It's no wonder the city's food enthusiasts were eager to find out who made the MICHELIN list this year, and what did inspectors have to say about the food in the best of the city's restaurants.
If you want to pick an outstanding meal for you next outing, here are the new One MICHELIN Star restaurants, with inspector notes on each:
Claudia (Bucktown/Wicker Park; contemporary cuisine)  
After years of searching for a brick-and-mortar home, Chef Trevor Teich landed upon this welcoming Bucktown location. Named after his mother, Claudia is a cool, contemporary, special place, where you can enjoy an intensely creative prix-fixe. The bento box — featuring the likes of a scallop cracker with preserved egg yolk, squid ink madeleines, yellowfin tuna nigiri stuffed with foie gras, and a caviar-topped potato beignet — sets the stage for an exquisite and memorable meal.       
Esmé (Lincoln Park; contemporary cuisine)
Chef Jenner Tomaska and his wife and co-owner, Katrina Bravo, lay bare lofty ambitions at this airy atelier. The minimalist, well-lit space evokes an art gallery, complete with a high-concept tasting which aims to blur the boundaries between art and dining: The multi-course meal features a variety of creative and unexpected dishes, each offered on custom pieces made by local artists.
Galit (Lincoln Park; Middle Eastern cuisine)
Chef Zach Engel brings his experience to bear on this personal brand of modern Middle Eastern cuisine. His prix-fixe allows diners to make their own selections from a range of options, but sharing is key to cover the most ground. Kick things off with salatim (spreads and pickles) accompanied by flame-kissed pita. Even familiar dishes offer surprising depth, like creamy hummus or crackling-crisp falafel with mango labneh.  
Kasama (Bucktown; Filipino cuisine)  
Chefs Tim Flores and Genie Kwon, formerly at the Oriole kitchen, have branched out on their own with this restaurant, which opened at the height of the pandemic in 2020. It has evolved to represent the true vision of what the couple had in mind for Kasama, with a dinner tasting menu that emphatically displays this talented team's training, experience and heritage for an experience that is ambitious, clever and distinct, mixing Filipino traditions with contemporary notes.
Seven new Bib Gourmand
This year, the MICHELIN Guide's inspectors have discovered seven new spots offering a particularly interesting value: Apolonia, Bloom Plant Based Kitchen, Dear Margaret, Lardon, Sochi, Superkhana International, Tortello Pastificio.
Two Special MICHELIN Awards announced this year
In addition to the highly anticipated Bib Gourmand and Star awards, the Guide announced two special awards for 2022. Sommelier of the Year, presented by Wine Access, went to Bonhomme Group wine director Colin Hofer, for his work at Porto. The Exceptional Cocktails Award was won by Julia Momosé, mixologist at Kumiko.