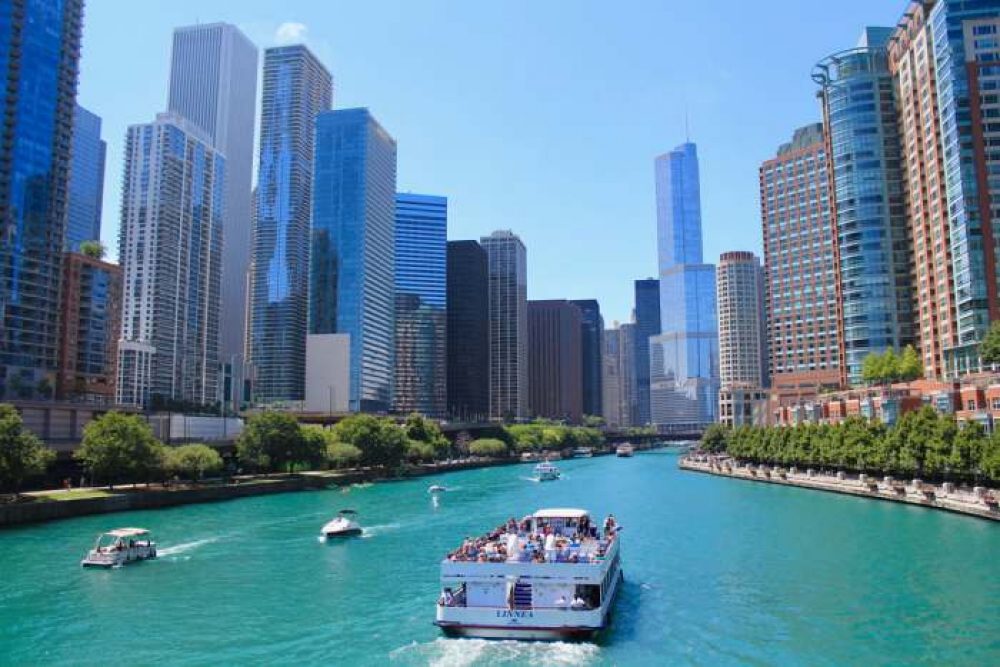 If you live here or you visit, but did not have time to book attractions beforehand, you should know there are many things to do and places to visit for free in Chicago, including exciting neighborhood festivals, cultural celebrations, dance events, live music, free museum days, and so much more. Start planning your budget-friendly Chicago adventures for August 2022.
The Bud Billiken Parade – a Chicago staple since 1929 
The annual Bud Billiken Parade is a long-standing Chicago tradition and the largest African American parade in the United States. Every summer since 1929, the joyous procession of bands, floats, dancers, and more kicks off the start of the school year and celebrates the culture of Chicago's historic south side neighborhoods. This year's parade on Aug. 13 stretches two miles through Bronzeville and into Washington Park.
The Chicago Air and Water Show, a Lake Michigan attraction for 60 years
The Chicago Air and Water Show is one of the city's most spectacular and beloved summer events. A longstanding tradition for more than 60 years, this Lake Michigan spectacle has grown into the largest free show of its kind in the country. This year's event will take place on Saturday, Aug. 20 and Sunday, Aug. 21, 2022, from 10 a.m. to 2 p.m., with practice flyovers on Aug. 19. Here you find a few perfect places to watch the show from.
Northalsted Market Days encourages donations to local non-profits
One of the largest street festivals in the country, Northalsted Market Days is celebrating its 40th anniversary this year. The festival, which draws more than 100,000 people, boasts all-day lineups of live music on multiple stages, unique vendors, and DJs and dancing in the historic Northalsted neighborhood, the country's oldest official LGBTQ+ neighborhood. Admission is free, but the $15 suggested donation supports local non-profits.
Millennium Park has everything, from music to workouts and movies

Summer means plenty of fun and free events in iconic Millennium Park, from major music festivals to movie screenings under the stars. Check out the lineup of free shows coming to the Pritzker Pavilion this August.
Here you have the full Millennium Park events calendar.
Street fests and celebration for every neighborhood
Chicago has many world-renowned festivals and events which came back this year, after the pandemic suspended celebrations for a long two years, for people to enjoy music, food, music, culture, art, and history. Although the Windy City has enough festivals to fill all seasons, the summer brings the best ones. Check out our guide to see what festivals and events are scheduled in Chicago for the summer of 2022. 
August in Chicago is full of neighborhood events: outdoor markets, art fairs, street fests, you have it all in the city. Here are some of the best free choices below. 
2022, the year of Chicago Dance
Chicago artists are one of the most influential and creative on the dance scene, and 2022 is the time to celebrate them, during the Year of Chicago Dance. Free outdoor performances and fun lessons on Navy Pier and throughout Chicago's neighborhood parks might get you into dance too. Check some of the options below:
Find more events and performances during the Year of Chicago Dance.
Navy Pier Fireworks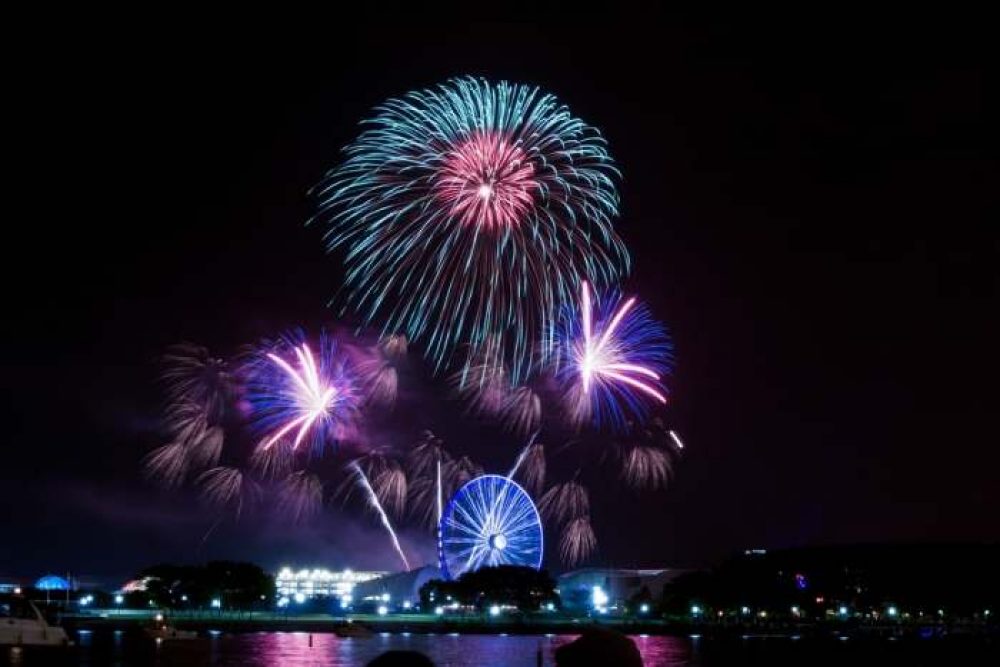 The Navy Pier fireworks display is one of the most iconic parts of a Chicago summer. The dazzling free show will light up the sky on Wednesdays and Saturdays this August. You catch the show on the Pier, at Offshore Rooftop, on a boat cruise, or along the lakefront.
A free access at one of Chicago's museums  
If you always wanted to go to the museums, but prices were a bit out of your reach, you could register for one of the upcoming free museum days in Chicago this month: 
If you can't get into one of these, you can check one of the city's always-free museums, like the National Museum of Puerto Rican Arts and Culture, the National Museum of Mexican Art, and the Hyde Park Art Center. And check out free museum days throughout the year.
Free jazz at the museum
The Museum of Contemporary Art's popular Tuesdays on the Terrace series offers free weekly concerts on the museum's lawn. The shows highlight artists from Chicago's internationally renowned jazz community. Guests are encouraged to bring their own picnics; light refreshments and a full bar with cold beverages, wine, and cocktails are available for sale.
Be a tourist in a new neighborhood 
Chicago Greeter is celebrating its 20th anniversary this year, and marking the occasion with free pop-up InstaGreeter tours all summer long! Whether you are coming to the city for the first time or a long-time resident, you can always find out something new about  Chicago. Get to know a new neighborhood on a free Chicago Greeter tour, led by a friendly local who will show you each neighborhood's landmarks, hot spots, and hidden gems.
In the end, if all this free touring makes you hungry, but you would much rather eat in a festival atmosphere than in a regular restaurant, tickets for Chicago Gourmet, ranging from $60–$255, are on sale now via their website.