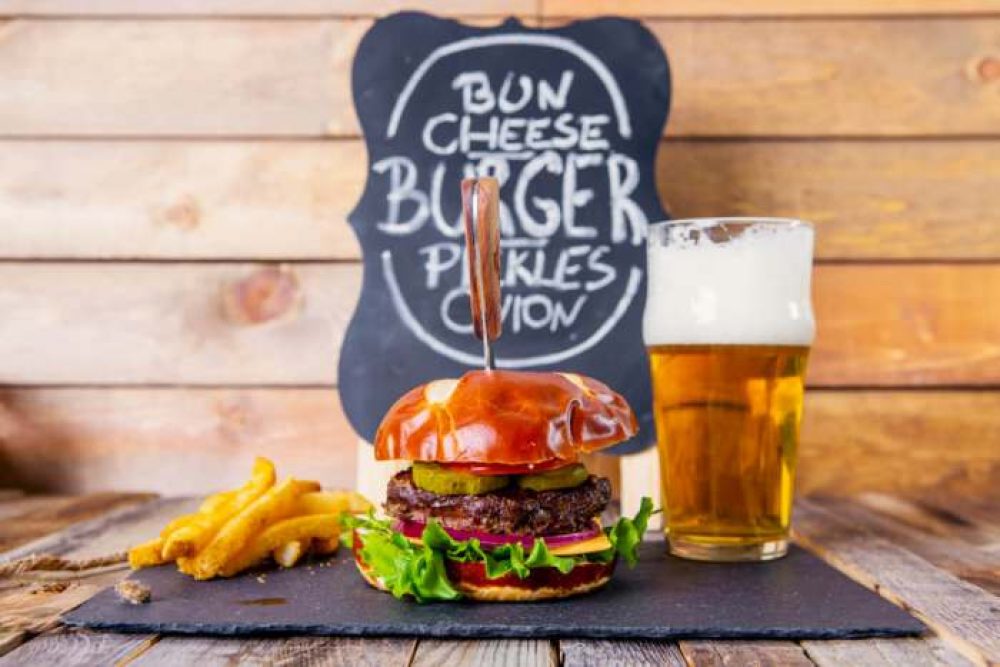 Good news for Chicago burger lovers, and visitors alike. Small Cheval, a hamburger chain spun off from a popular West Loop diner, is now open on 53rd Street, sporting a stripped-down food menu, cocktails and providing outdoor seating to Hyde Park, where people can also bring their dogs.
Chicago loves food and caters to every taste
Chicago is one of the best cities for culinary experiences, its food scene really putting the Windy City on the map. Chicagoans are huge food enthusiasts, and that is no news. Our city  offers a variety of unmistakably Chicagoan dishes as well as global eats and a wide variety of dreamy restaurants. The city prides itself with not one, two, or three but many signature dishes that have gained both national and international recognition. No foodie can say no to a hot slice of the gooey, cheesy, and heavenly-tasting deep-dish pizza. How about an Italian beef sandwich, Chicago-style popcorn, hot dog, or a mile-high ice cream cone?
The beauty of Chicago's culinary marvel lies not only in the iconic dishes but also in the eateries and people that make the magic happen. The City by the Lake is home to some of the world's top chefs, groundbreaking rooftop lounges, best taquerias, and to-die-for doughnut shops. 
You can find anything and everything edible in the city, even though the dining out scene suffered through two years of COVID-19 pandemic. From deep-dish pizza lovers, to Michelin starred dining, Chicago has it all, and food entrepreneurs are doing all they can to keep customers happy and coming back for more. 
Chicagoans have a lot to look forward to this summer, since new restaurants are opening throughout town, offering everything from hotpot to innovative new beers, and lots of wonderful ice cream.
Who came up with the hamburger and its name
It is difficult to prove exactly who came up with the now famous and beloved hamburger, but, according to the Washington Post, more than a dozen newspaper references to hamburgers have been found, dating from the 1890s, including in Virginia, Illinois, Iowa, Nebraska, Nevada, New York, California and Hawaii. These findings debunk the Louis' Lunch claim and suggest other burger origin stories are not true, either. In Wisconsin, many claim the burger was invented by Charlie Nagreen, who purportedly sold a meatball between two slices of bread at an 1885 fair in Seymour. In Athens, Tex., the title of "hamburger creator" is bestowed upon Fletcher Davis, who supposedly came up with it in the 1880s. Other burger origin stories can be found in New York, Oklahoma and elsewhere, but they lack documentation.
But the true precursor to the burger we know today seems to be an inexpensive dish called hamburger steak, which began appearing on American menus in the early 1870s. The dish took its name from cows raised in the countryside around Hamburg that supposedly provided the beef. 
A new burger place in a great beloved spot in the city
On the burger front, there is a newer contender in town, a now five places chain, which spins off its finer big brother, Au Cheval in West Loop. 
Small Cheval, 1307 E. 53rd St., sells hamburgers for $10.95, cheeseburgers for $11.95, fries for $4.95 and milkshakes for $5.95. The menu also includes plant-based burgers, draft beer, wine and cocktails. 
The new location features an outdoor patio neighboring Nichols Park with a few dozen picnic tables. Indoor seating is also available.
Patio diners expect the new location to be a hit — especially once students at the nearby University of Chicago and Kenwood High School return to class.
The Hyde Park location is Small Cheval's fifth, alongside 1732 N. Milwaukee Ave. in Wicker Park; 1345 N. Wells St. in Old Town; 900 N. Michigan Ave. in the Gold Coast; and 150 N. Riverside Plaza in the West Loop.
Great ideas for finding the perfect gift for foodies
If you are looking for the perfect Chicago foodie gifts, a visit to the new burger place in Hyde Park might be a more laid back option. Otherwise, you might want to check out our Chicago foodie gift guide, which is packed with amazing and delicious options for every type of food lover on your shopping list this year, whether that be the chocoholic, the gourmand, the health nut, the sweet tooth, the meathead, the culinary kid, or the cheese lover. If nothing in it convinces you, the new burger chain's parent restaurant, Au Cheval, offers "elevated" diner fare out of its West Loop location at 800 W. Randolph St.
Or, for those food lovers who would rather enjoy the festival atmosphere and vibe more than going to a regular restaurant, tickets for Chicago Gourmet, ranging from $60–$255, are on sale now via their website. If you want to know what to expect beforehand, you can check the lineups for the main events here.