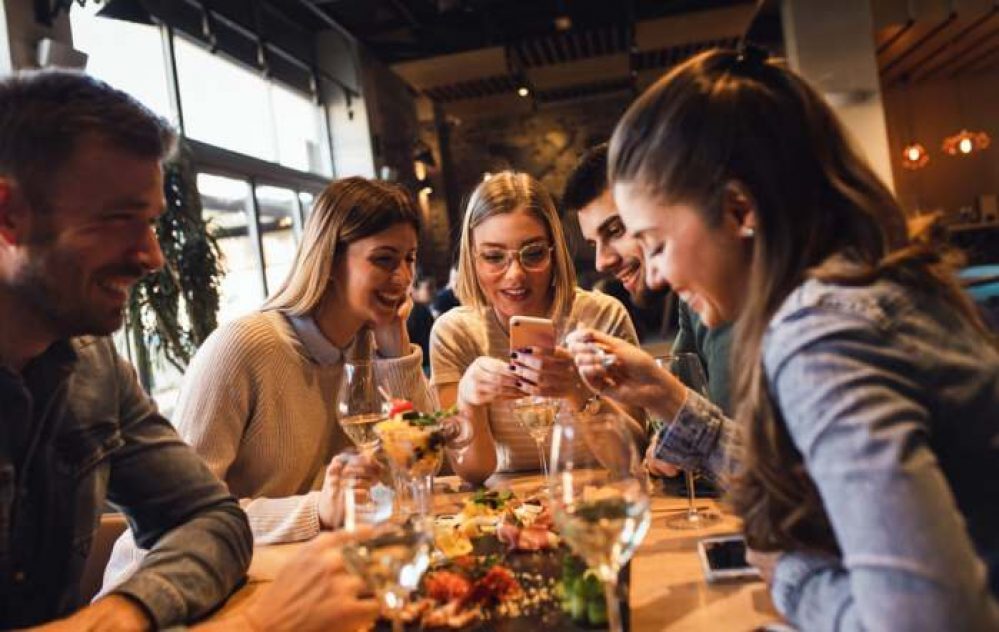 Chicagoans have a lot to look forward to this summer, since new restaurants are opening throughout town, offering everything from hotpot to innovative new beers, and lots of wonderful ice cream.
What makes Chicago Food great?
Chicago is one of the best cities for culinary experiences, its food scene really putting the Windy City on the map. Our city  offers a variety of unmistakably Chicagoan dishes as well as global eats and a wide variety of dreamy restaurants.
So, loosen your belt and keep reading for the best dishes and must-try restaurants Chicagoland has to offer.
Chicago food culture is unmistakable. The city prides itself with not one, two, or three but many signature dishes that have gained both national and international recognition. No foodie can say no to a hot slice of the gooey, cheesy, and heavenly-tasting deep-dish pizza. How about an Italian beef sandwich, Chicago-style popcorn, hot dog, or a mile-high ice cream cone?
The beauty of Chicago's culinary marvel lies not only in the iconic dishes but also in the eateries and people that make the magic happen. The City by the Lake is home to some of the world's top chefs, groundbreaking rooftop lounges, best taquerias, and to-die-for doughnut shops. 
We have the best street food, knocking New York or San Francisco out of the park.
Besides the street food that wows you with mouthwatering dishes only you can find in your grandma's kitchen, Chicago also has more Michelin-starred restaurants than you can imagine, so the city's fine dining scene is definitely something to consider, especially since more restaurants are being recognized for their wonderful food. 
The MICHELIN Guide has added four One MICHELIN Star restaurants to Chicago's list of starred eateries, as well as seven new Bib Gourmand recipients, highlighted for their particularly interesting value.
In total, 23 restaurants are on the list, including Alinea, led by chefs Grant Achatz and Douglas Alley, which has earned Three MICHELIN Stars and has maintained its exceptional level of quality for 11 years, since the first edition of the MICHELIN Guide Chicago in 2011.
Where to eat this summer, new restaurant edition
What new place to eat can we wait for this summer? There is something for everyone, just check the list below. 
Bambola and Coquette
Location: 1400 W. Randolph Street, West Loop. 
Known for restaurants like Porto and Beatnik, Bonhomme Hospitality, which uses luxurious design to recall other times and places, is opening two new restaurants later this summer in the West Loop. The two restaurants will share a building but have separate entrances and kitchens. 
Bambola will seat 175 guests, being the larger of the two, and it is inspired by the travels of Marco Polo, serving a menu of food one might find along the Silk Road, from Italy to China and Southeast Asia, focusing on Turkey and Persia. A large island-bar and an open kitchen featuring a wood-burning oven will give guests a full view of how the dishes are made. The dining room is decorated with a mixture of modern furniture and Asian antiquities that Bonhomme's founder, Daniel Alonso, has been collecting for the past year and a half.
Coquette will only seat 46, being, as the name suggests it, French, flirty and more intimate.  The restaurant will serve a menu by Erwin Mallet, the chef de cuisine at Porto, featuring his interpretation of French provincial cuisine cooked over wood and charcoal. 
Hop Butcher For the World
Location: 4253-4259 N. Lincoln Avenue, North Center
The seven-year-old brewery, named from the opening line of Carl Sandburg's ode to Chicago, will be opening its first taproom sometime this summer in the North Center space vacated in 2020 by Half Acre. This is the first of two facilities Hop Butcher plans to open this year: in February, owners Jeremiah Zimmer and Jude LaRose announced they acquired a 25,000-square-foot production facility in Bedford Park, that will be used for large-scale production, while the North Center brewery will make more experimental beers, Zimmer and LaRose told the Tribune. 
Location: 435 N. Michigan Avenue, Streeterville
The Museum of Ice Cream, which four years ago kicked off the trend of Instagram-friendly interactive exhibitions, will be soon opening a Chicago location, as we previously announced. Tickets are now on sale for the popular interactive exhibit/Instagram portrait repository the Museum of Ice Cream, which will officially open its doors at the former Chicago Tribune building (435 N Michigan Ave) on July 16. 
Besides the collection of installations/photo ops, which include a sprinkle-filled pool that's a signature of every MOIC and a Sprink-L Line train, the Chicago MOIC will feature a Chicago Speakeasy, serving cocktails, mocktails, and actual ice cream treats, one of which will resemble the iconic Chicago hot dog. Visitors can take a 60- or 90-minute tour with opportunities to eat unlimited amounts of ice cream, or they can go straight to the bar. 
The Salt Shed
Location: 1357 N. Elston Avenue, Goose Island
After two pandemic years that were very difficult on Chicago's live music scene, there is room for hope concerning its future. The impending arrival of the Salt Shed, a massive new venue inside the city's instantly recognizable Morton Salt warehouse by the Chicago River has a lot to do with this positive feeling. The ambitious, multi-step launch from from 16" on Center, the prominent hospitality group led by managing partner Bruce Finkelman, and Blue Star Properties, its partner in many of its endeavors (Thalia Hall, Revival Food Hall), could hopefully  reshape the area by attracting chicagoans and tourists alike with restaurants, bars, and entertainment. On August 2nd, The Salt Shed will host its first concert, an outdoor performance from jazz drummer Makaya McCraven, British jazz group Sons of Kemet, and London-based saxophonist and composer Nubya Garcia. The venue's indoor space however will only be open  early next year.
Truth Be Told
Location: 1227 E. 60th Street, Woodlawn
Woodlawn, near the University of Chicago, is where The Study Hotel chain, which specializes in areas near colleges and universities, has opened its latest outpost. The hotel will have its own  restaurant, Truth Be Told, a British-style pub catering to guests and Chicagoans alike set to launch July 25th. On the menu, one can find the classic pub style dishes, like fish and chips, bangers and mash, and roast beef sandwiches, plus oysters and bar snacks.
Xiaolongkan Hot Pot
Location: 2237 S. Wentworth Avenue, Chinatown
Tony Hu — the well-known Chicago restaurateur running the Lao Sze Chuan empire, aka the unofficial "mayor of Chinatown" — announced his plan to open the city's first location of the world-renowned Chinese restaurant chain Xiaolongkan Hot Pot back in January 2020, in one of the neighborhood's most historic spaces: the former home of Won Kow restaurant, that closed in 2018 after 90 years. Of course, the COVID-19 pandemic put a stop on that project, but now, almost two and a half years later, Hu is planning a summer debut.