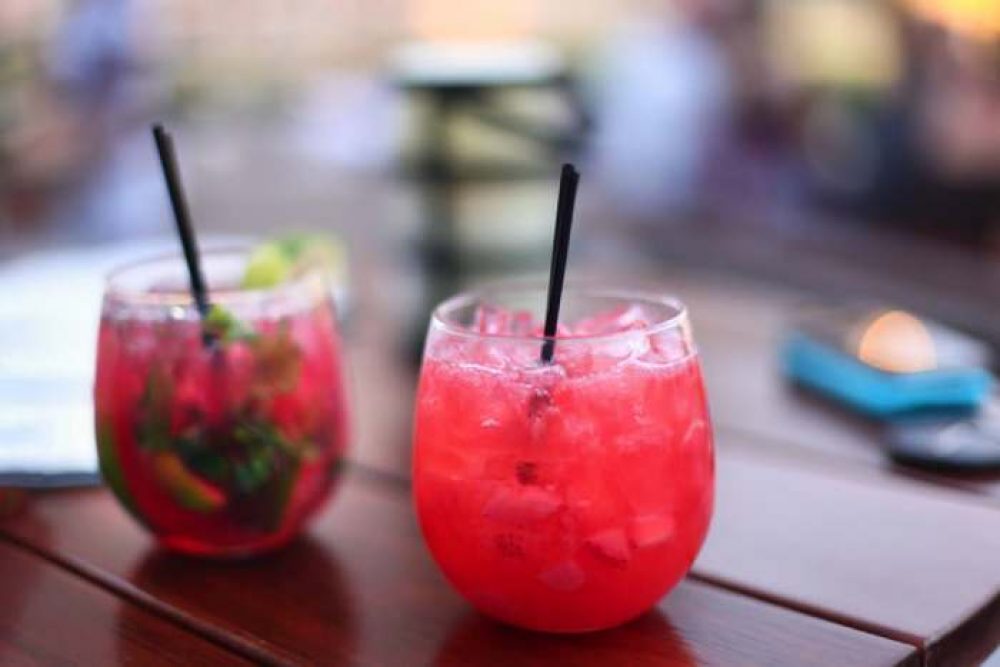 This June Stage 773 launched its new concept Whim – a complex immersive theater and art experience, complete with self improved cocktails.
Getting Artists and Spectators Back Into Theater After the Pandemic Needs New Ideas
Chicago's theaters are really doing their best to bring back both artists and spectators, after the pandemic lockdowns kept the city's theaters and performance spaces shut down throughout much of 2020 and 2021. It was not an easy time for artists and their work, so now places like the nonprofit performance facility Stage 773 in Lakeview have to find innovative ideas to get local artists back to work, and offer them the perfect environment to stimulate their creative juices.  
Stage 773 executive director Jill Valentine says coming out of the pandemic lockdowns  was the time they "took a moment and a breath to reimagine the space," and since an immersive experience was something they always wanted to do, what better moment than the present?. Chicagoans are actually really into immersive experiences, such as the Immersive Van Gogh and Frida: Immersive Dream, as well as the new Prince immersive exhibit. So why not an immersive cocktail and theater experience?
This was how the city got Whim, a multi-phase experiential theater concept that launched inside Stage 773 this June. The first stage of the project is an immersive cocktail bar located within the theater's newly renovated lobby. Basically, what this means is you can order a series of interactive cocktails with participatory elements, this being meant to "blur this idea between artists and audience," according to producer Brad Younts. 
"Whether it's spritzing [the drink] with something extra, taking a pipette and adding a little flavor [or] changing the color, there's an interactive element that brings guests into the experience and allows them to co-create with the professional behind the bar," he says. 
Having a Cocktail Inside an Art Piece, the New Rage?
Whim, located at 1225 W Belmont Ave, opens June 25. Hours are Wednesday through Thursday from 6pm–midnight, Friday through Saturday 5pm–2am and Sunday noon–8pm.
Whis is waiting for guests with a playful drink menu that includes cocktails like Chain Smoker (tequila, mezcal and agave syrup topped with cherry wood smoke and a spritz of orange zest) and Fluffy Punch (rum, pineapple juice and housemade raspberry syrup finished with lemon lime soda and cotton candy). Also remember you can add your favorite final touches to the drink, since on the opposite side of the lobby you may find a rolling drink cart where you find various options to spice up your drink by adding things like a sprig of basil or a shot of syrup. 
The fun continues after you get your drink all dolled up, since you can now explore the space and its new features – from interactive art to an "enchanted forest" experience, all created by local designers. Most of the details are kept under wraps though, since staff prefers not to give out too many details about how it looks like, but there is  "something really magical about walking into the space for the first time not knowing what you're about to walk into," Younts says, and the place will feature interesting found and reused art pieces. Actually, according to Valentine, you will be "sitting and having a cocktail inside an art piece". 
The cocktail bar is only the first phase of this multi-stage project at Whim. At some point later this year, the team will unveil 25 to 30 interactive spaces designed by artists, as well as a larger experiential theater experience—including performances from musicians, actors, dancers and more. In the meantime, guests can visit the cocktail lounge and catch regular events like game nights and live music on Saturday nights, and there is the option to get Whim's emails so you know what's cooking ahead of time and plan your night out.  
Other Chicago Cocktail Options to Enjoy Whether You Are a Local or Here for a Visit 
If theater is not exactly what you pair your cocktails with, Chicago has lots of other great options. If your vibe is a very relaxing, homey atmosphere, and you don't necessarily want to pay a fortune for drinks, but you still like your cocktails, Moonflower, a new cocktail bar in Portage Park, might be the right choice for a nice evening. At Moonflower, three industry vets are serving fancy cocktails at affordable prices, in a lush green and welcoming space.
The feature one would notice right away is the beautiful greenery inside: the plants are lining the walls and hanging in front of the windows. 
How you plan to enjoy your drinks out and about in Chicago depends on how much time you have if you are visiting, either for business or a vacation. 
So, if you plan to only be here a short time, it would be pretty nice to have a local hangout stop that's conveniently located close to your hotel.  In fact, it would be even sweeter to have it in the same building.  So, whether you're here for business or pleasure, check out this local guide to Chicago hotels with rooftop bars, which include some of the best rooftop bars in the city.