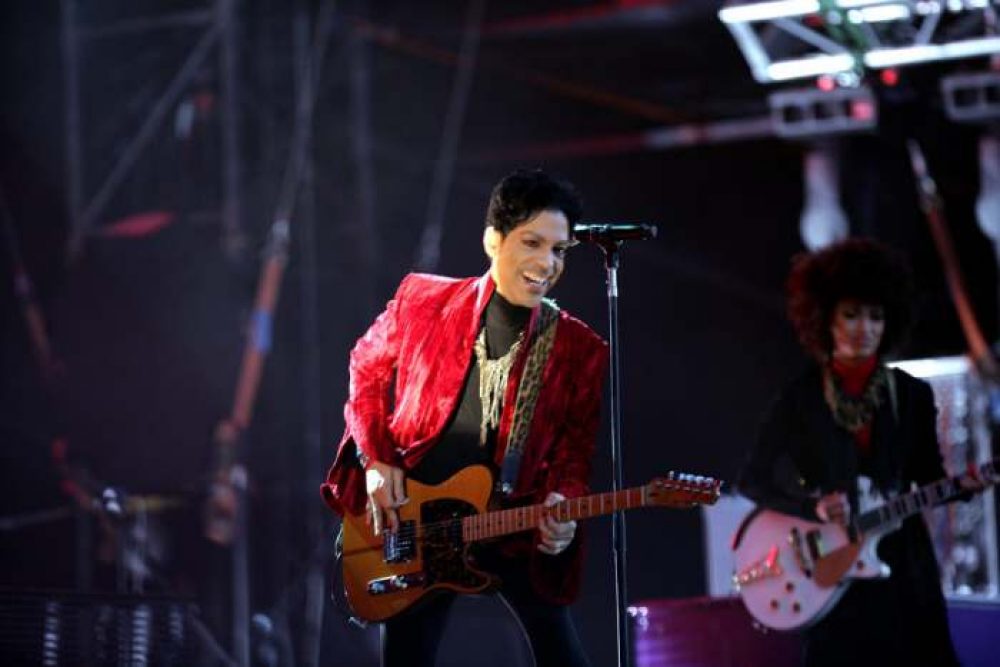 Prince: The Immersive Experience just opened in June in Chicago, on Michigan Avenue, inside the Shops at North Bridge complex, and promises a purple-hued world ready for the fans of the late beloved musician, considered one of the greatest in his generation. 
An experience to add to the best 1 day itinerary of things to see in the city
Chicago is one of the most vibrant cities in the whole of the United States, combining culture with architecture and aesthetic art.
With so much on offer, it's difficult to choose what to see first, especially if you only have limited time in town. As Chicago natives, we have come up with the ultimate 1 day Chicago itinerary that you must complete, and you can even add this special immersive experience, just to spice it up a little more. 
Chicagoans really love immersive experiences. In February 2022, the very popular yearlong run art exhibit "Immersive Van Gogh" at the Germania Club Building in Old Town was replaced by a new visual spectacle, Frida:Immersive Dream, announced November 30th and dedicated to the work of Mexican painter Frida Kahlo by production company Lighthouse Immersive.  Immersive Van Gogh was a really big hit in Chicago, with more than 150,000 tickets sold while the show was still open, back in March, 2021. You can still enjoy "Frida:Immersive Dream", with tickets starting from $29,99, and now Chicago is pampered with another immersive happening.   
Many elements come together for a really immersive exhibit
This time, another company, Superfly, is promising a different, but equally entertaining, immersive experience. What makes it immersive, exactly? Many of the rooms are equipped with some type of interactive element to involve the visitor more. If one desires to experiment with sound, they can mix "Let's Go Crazy"  in the studio, for those who are more on the listening side, there is the option to take a personality quiz to get a custom playlist of Prince's deep cuts. If you are more into Instagrammable moments, you can pose for photos atop a replica of the famous "Purple Rain" motorcycle.  
Developed by the event production company Superfly, "Prince: The Immersive Experience" offers visitors a 60-minute tour of interactive rooms exploring the iconic musician's life, music and legacy. Music lovers and memorabilia aficionados will appreciate the exhibition, which caters to all the senses. The greeting you will receive upon entering is a short video; then, you'll be able to visit many rooms made to look like everything from a lilac-scented imitation of the bathroom in the "When Doves Cry" music video to a realistic version of Prince's Paisley Park studio. The team painstakingly recreated it to the last detail, so don't get surprised if you see  a shelf stocked with the 5-Hour Energy shots Prince used to keep close for his long recording sessions. 
Ready to step into the world of "Purple Rain" and Paisley Park? "Prince: The Immersive Experience," located at The Shops at North Bridge (540 N Michigan Ave), is currently set to run through October 9. Tickets start at $39.50 for general admission and VIP options are available for $54.50–$65. 
Prince memorabilia and features especially created for the exhibition 
Prince Rogers Nelson (June 7, 1958 – April 21, 2016) was an American singer-songwriter and multi-instrumentalist. Widely regarded as one of the greatest musicians of his generation,[3] he was known for his flamboyant, androgynous persona and wide vocal range, which included a far-reaching falsetto and high-pitched screams. Prince produced his albums himself, pioneering the Minneapolis sound. His music incorporated a wide variety of styles, including funk, R&B, rock, new wave, soul, synth-pop, pop, jazz, and hip hop. He often played most or all instruments on his recordings.
The music video nods are cool to see in person, but, for real fans, "Prince: The Immersive Experience" will surprisingly go beyond uncanny recreations and photo ops. The creator of the experience, Superfly (which also signed "The Friends Experience" and "The Office Experience") worked with Prince's estate to get access to memorabilia, archival footage and new works from some of the musician's close friends and collaborators. Even more, some features are specifically designed for this show, such as the kaleidoscopic hall of mirrors and flashing lights custom created for the exhibit by esteemed production designer LeRoy Bennett and placed in the room where visitors can dance to music from a live DJ. Visitors can also see how the musician's early years in Minneapolis influenced his work and resistance to the pressures of superstardom, a theme later touched on in rooms that focus on Prince's activism for artists' rights. 
Finally, If you're itching for some Prince-themed swag, a gift shop near the exhibit's entrance offers T-shirts, sweatpants, records and plenty of other purple merch, plus limited-edition picks like third-eye sunglasses from the glasses company Coco & Breezy.