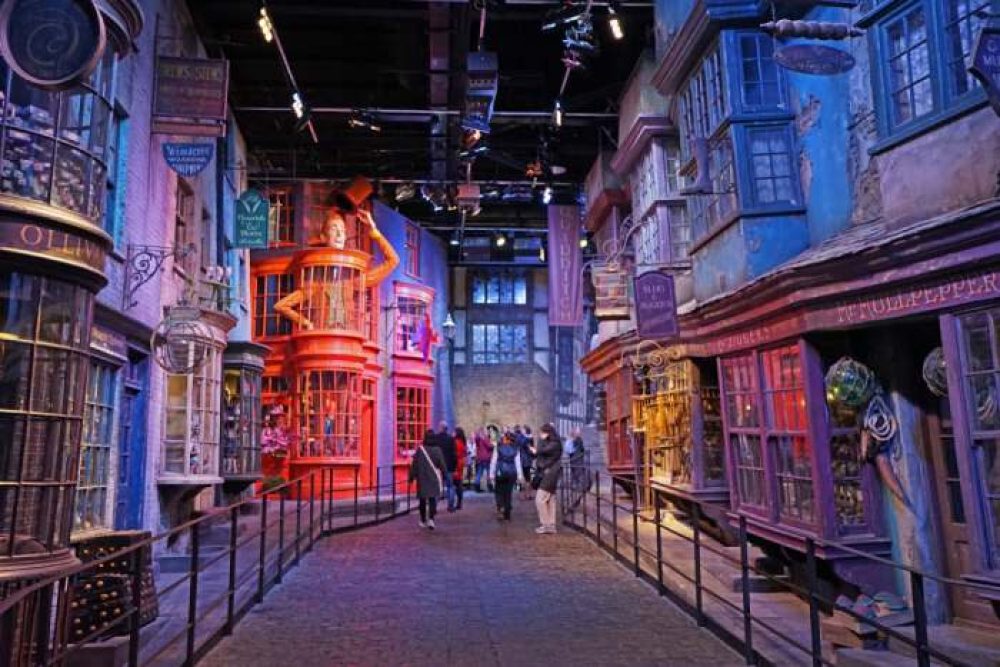 This fall, wizards and witches of all ages are invited to experience and celebrate a Wizarding World of their own at Harry Potter: Magic at Play when it makes its worldwide debut at Chicago's iconic Water Tower Place (835 N Michigan Ave.) on Friday, November 11, where it will remain through May 2023. Created by Superfly X and Warner Bros. Themed Entertainment, the first-of-its-kind interactive experience will allow fans of all ages to engage with the Wizarding World like never before. 
Another attraction to the Windy City, a perfect way to spend quality time as a family
Chicago is one of the most vibrant cities in the whole of the United States, combining culture with architecture and aesthetic art.  If you're only here for a short period of time, you will need some pointers to help you decide what to do while in town. As Chicago natives, we have come up with the ultimate 1 day Chicago itinerary  that you must complete.
Chicago loves immersive experiences, and has already proven so. In February 2022, the very popular yearlong run art exhibit "Immersive Van Gogh" at the Germania Club Building in Old Town was replaced by Frida:Immersive Dream, announced November 30th 2021 and dedicated to the work of Mexican painter Frida Kahlo by production company Lighthouse Immersive.   "Immersive Van Gogh" was such a success, that the images have been translated onto ice, at The Maggie Daley Ice Skating Ribbon in the Loop, for people to appreciate them while gliding over. If you missed all these experiences, or you loved them and are looking for something new, the Harry Potter one might do the trick.
If you will visit Chicago this fall, or you are a local on a quest for interesting things to do in the Windy City, this new Harry Potter experience might be the perfect magic answer. 
"Over the last few years, Chicago has proven to be the perfect city to debut Superfly X experiences and with Harry Potter: Magic at Play we invite Wizarding World fans to experience the franchise in an all-new, playful way," said Stacy Moscatelli, Co-President and Chief Strategy Officer at Superfly X. "Whether they are longtime fans of the Wizarding World, or young fans experiencing this incredible world for the very first time, guests will be able to enjoy a Harry Potter activity filled adventure all their own, as they celebrate Harry's journey to Hogwarts." 
Kid-friendly celebration of "Harry's journey to Hogwarts"
The three-floor, 30,000-square-foot exhibition will offer kid-friendly celebration of "Harry's journey to Hogwarts," including games, activations, set recreations and other themed installations to experience.  Explore, climb, and play your way through three floors of fun inspired by Harry's own adventures in discovering the wizarding world, packed with playful celebrations of your favorite places and moments. 
Whether you're a lifelong fan or a wide-eyed first-year, you'll be introduced to magic in all-new ways through hands-on games, activities, and surprises that will bring out the young witch or wizard in all of us.
"When we set out to create Harry Potter: Magic at Play with our partners at Superfly X, we knew we wanted to bring Harry Potter's world to fans in a hands-on and tactile way that gives all ages but especially our younger guests the ability to experience and play with the wizarding world like never before. From the moment guests arrive, they are immersed in Harry's story and are an active participant in their own journey through innovative play, experiential sets, games and more," said Peter van Roden, senior vice president of Warner Bros.  
Of course, this experience will be most enjoyed by the Harry Potter books fans. Readers of fantasy fiction might be more inclined to get into the game, so to speak. But even sci-fi books lovers might enjoy it, since it basically creates a new world, same as sci-fi books do, at least the best of them anyway. One can get lost in the Harry Potter world as much as they do in the immersive far-flung landscapes sci-fi writers build for us to escape to.
Interactive "classes" of Potions, Charms and Defense Against the Dark Arts
Details about the contents of "Magic at Play" are light so far, but Potterheads will nonetheless recognize some key names from the Harry Potter franchise. The exhibition begins at the Dursleys' home at 4 Privet Drive before moving to Hogwarts, offering a series of interactive "classes"—like Potions, Charms and Defense Against the Dark Arts—as well as quidditch courses and recreations of iconic locations like the Forbidden Forest and other "surprises," according to a release. In addition to the ticketed exhibition area, visitors can also check out a gift shop that's open to the public, where merch and wizard-approved food and drink items like a Butterbeer™ or a Honeydukes™ will be available for purchase (no ticket required). 
Ready to step into the wizarding world? Tickets for "Harry Potter: Magic at Play," which start at $37.50 for adults and $29.50 for children 9 and under, go on sale August 3—though you can always join a waitlist in the meantime. A special presale for members of the Harry Potter Fan Club is now available through August 2. Fans are invited to visit www.WizardingWorld.com to sign up and get more information.