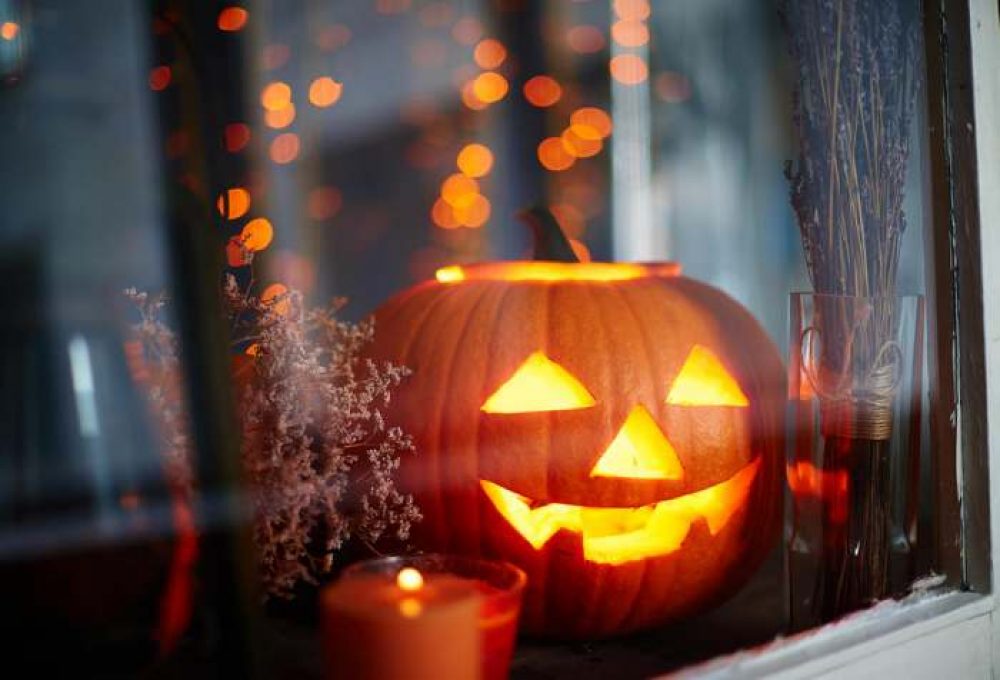 Starting October 1 at Navy Pier, the popular Pier Pumpkin Lights are back for a second year. Guests will have the opportunity to experience all kinds of pumpkin-related displays. From glowing lights to jack-o'-lantern towers, Navy Pier will be dressed up for Halloween, with seven installations. Ivan Carlson Event Design is responsible for this year's display spanning the stretch from the main entrance to beyond the Centennial Wheel.
Not only that, guests will be able to take advantage of Pier-wide deals throughout the month of October.
Pier Pumpkin Lights and other free events hosted at Navy Pier are part of an ongoing commitment to free, year-round events to educate, inspire, and connect the city's communities.
Designing an Original Halloween Statement
Ivan Carlson Event Design built its inspiration not only from traditional Halloween imagery but also unique sources. The pop-up installations include Pumpkin Picasso, Juggernaut of Jack-O-Lanterns, Grave Dancers, Garden of Totems, an Audacity of Gargoyles, a Haunted Hearse Graveyard, and Cavorting Characters.
The unique Halloween designs were brought to the public with the help of an army of artisans, carpenters, and pumpkin carvers to create a stunning and sensational visual experience. While the installations will be viewable during normal Pier hours, they are best experienced after dark.
Pier Pumpkin Lights Scavenger Hunt
This year, working with the eAtlas mobile adventure app, visitors can participate in the Pier Pumpkin Lights Scavenger Hunt. Visitors can download the eAtlas app to not only follow the clues but also learn more about the Pier, Lake Michigan shipwrecks, and local Chicago ghost stories. They'll not only enjoy the Pier Pumpkin Lights displays, but they'll also earn deals and discounts at the restaurants along the Pier and for rides on the Centennial Wheel.
Slightly Spooky Saturdays
Fun and fright will be full-throttle at the Pier every Saturday in October. Slightly Spooky Saturdays is a series of immersive pop-up events, each with a unique theme. These family-friendly events can be found at the Fifth Third Bank Family Pavilion.
The Saturday events feature interactive performances and acrobatic feats by the Actors Gymnasium. Guests can also try their hand at free Axe Throwing, courtesy of Axeplosion. A professional photographer will also be there, with custom backgrounds and prosthetic make-up demonstrations. Finally, every Saturday will have its own one-time, themed activities, including:
October 9: Magic & Mystery Day – Get dressed up for this Harry Potter-themed event featuring Mike O'Donnell, a professional mentalist and magician. There will also be a showing of "Harry Potter and the Sorcerer's Stone." Families can finish up their evening at Harry Caray's Tavern, dining on a Hogwarts-style dinner menu.
October 16: Outer Space & Science Fiction Day – Guests will be transported to a galaxy not too far away for a showing of "Rogue One, a Star Wars Story". Be sure to make your reservations to win a prize at the Star Wars-themed trivia contest at Harry Caray's Tavern.
October 23: Superhero & Cosplay Day – Harry Caray's Featuring a showing of "The Dark Knight", guests are encouraged to dress up as their favorite superhero. Dance deep into the night to a set from DJ Mohammed and After School Matters. The grand finale is a costume contest at Harry Caray's Tavern for professional cosplayers. The grand prize is $500 for the best costume.
October 30: Halloween Family Day at the Pier – The grand finale is a Halloween extravaganza featuring a screening of Hocus Pocus, good, old-fashioned trick-or-treating, and a family and kids' costume contest. Bring your pup along for the dog costume contest at Harry Caray's Tavern with PAWS Chicago.
But that's not all; the Chicago Chapter of the American Chemical Society will delight the kids with mad scientist demonstrations. Finally, the Actors Gymnasium will be on hand with equipment and instructors to try juggling, hula hooping, and tightrope walking. Finally, make your reservations at Harry Caray's Tavern for a Disney-themed trivia contest.
Pier Partners with Special Promotions for the October Events 
Experience the immersive Amazing Chicago's Funhouse Haunted Maze for tons of screams and terror.
Hop aboard Seadog Chicago for a Halloween Haunted Tour The 75-minute Chicago River cruise will explore Chicago's spooky history while sailing past the city's renowned architecture.
Visit Margaritaville for family-friendly Halloween fun, including the "Spooky Elf Scavenger Hunt," happening every day. The restaurant will also host pet and Jimmy Buffett-themed costume contests throughout the month.
On Saturday, October 30 from 8:00 pm to 12:00 am, the country's largest rooftop venue, Offshore Chicago, hosts a Halloween costume party. The first-place prize includes $2,000 and a luxury hotel stay. Tickets for the Offshore Chicago party are $95.
While at Navy Pier, be sure to check out all of the Pier experiences, including the Centennial Wheel and the new Drop Tower. The Pier also is home to more than 70 local dining and retail businesses, as well as riverboat cruises and much more.
Keep in mind, Navy Pier adheres to the Chicago Department of Public Health and Centers for Disease Control and Prevention COVID-19 guidelines. That means you must mask up indoors, regardless of vaccination status. Fortunately, these guidelines allow masks to be removed while eating.