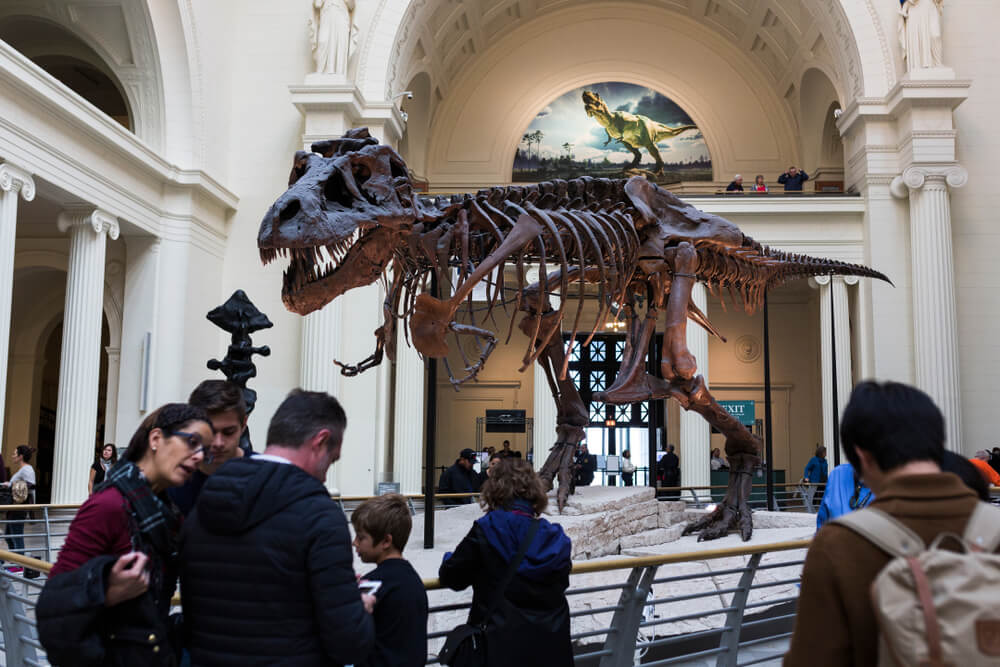 For Chicago's children's museums, the newly-minted COVID-19 mandates could be a death blow; as the city's museums begin to reopen, they will try their best to adhere to the State of Illinois Phase 4 guidelines that apply; museums must limit occupancy to 25%, must enforce social distancing. And unfortunately, any hands-on or interactive exhibits must be rendered "hands-off".
"We're all interactive," said Dave Judy, marketing director for Kohl Children's Museum in Glenview.
Will Things Ever Return to Normal for Chicago's Children's Museums?
Chicago's three big children's museums, the DuPage Children's Museum in Naperville, the Kohl and Chicago Children's Museum on Navy Pier, have been shut down since mid-March by the Governor's COVID-19 mandates. All other museums, zoos, and other cultural institutions likewise were closed. All of these institutions have received a hard blow, both to their bottom line, as well as to their sense of mission.
When the Shedd Aquarium reopened to the public recently at the mandated reduced occupancy, the ticket revenue was welcome, but the aquarium would still be operating at a loss.
Unfortunately, children's museums don't have the same options as nonprofits. What they're on is local philanthropists taking up the slack.
"Imagine a year or two from now, when let's say, things are back to the old normal," mused Andrea Wiles, president, and CEO of the DuPage Children's Museum. "People could be looking at a Chicago with no children's museums."
For the year 2019, the DuPage welcomed an impressive 337,610 visitors and counted 8,761 paying members. Those memberships and tickets accounted for 60% of the DuPage's revenue, Wiles pointed out. "But unfortunately, we're not as diversified as we would like to be now," said Wiles. The DuPage recently had to layoff 72 of its staff members.
The museum has tried to fill the gap by ramped up its online programs, notably a three-week-long Tinkering Camps which begins on July 13. The cost of the online program is $125-$155, which includes a kit of toy building materials. The museum also hopes to launch some outdoor activities. But for now, its building remains closed.
"Always, we have planned to reopen only when we think it's safe for both our guests and staff," said Wiles. Wiles and the DuPage staff support the state guidelines. Referring to the novel coronavirus, Wiles commented, "many of us are waiting for the science to get a stronger hold on this thing."
The City's Children's Museums Had to Resort to Layoffs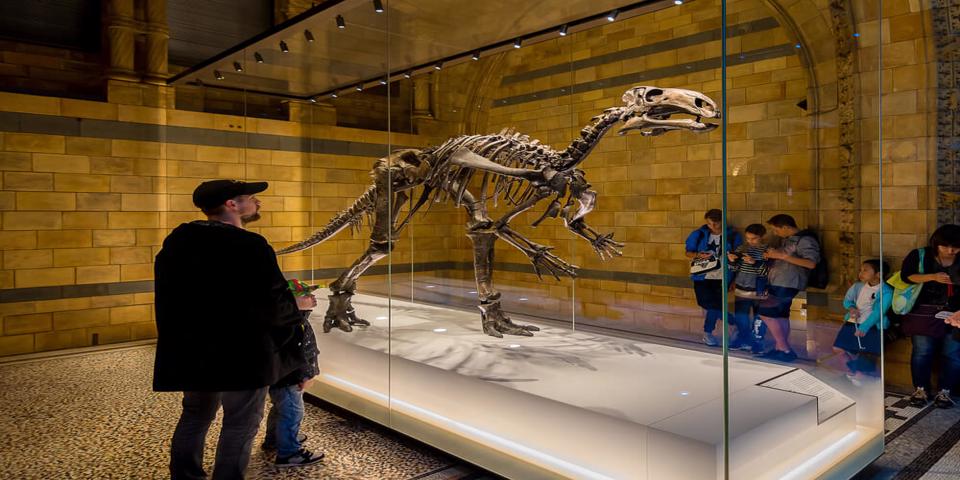 All three of Chicago's children's museums had to resort to layoffs to reduce costs. The Kohl, which relies on ticket sales and memberships for half of its revenue, was forced to layoff 40 part-time and 8 full-time employees when aid from the Paycheck Protection Program ran out. The Chicago Children's Museum laid off 77 staff members and furloughed 6, in early June, which is the majority of its staff.
The Kohl's layoffs could have been worse, if the museum had not come up with a plan to reopen.
The Kohl's plan revolves around a pop-up-style experience inside the building. Beginning on July 23 for members and July 25 for the public, the museum will be open to small groups Wednesday through Sunday, 9 a.m. to 5 p.m. Admission is $14 or $8 for members.
All the Kohl's usual exhibits will remain closed, but five open spaces have been cleared for activity stations, with themes of fitness, storytime and literacy, theater games, art, technology, and science. Each station will be supervised and any supplies will be given out in individual bags.
If the weather is good, those stations will be moved outside. Every 20 minutes, groups of just 10 will be admitted, rotating through the stations, and escorted by staff. At any one time, a maximum of 50 will be allowed inside the museum. Furthermore, all guests above the age of 2 will be required to wear masks while indoors.
The Kohl had previously planned to reopen with its usual exhibits, frequently cleaning and changing out materials, "but that plan had to be shelved. The current plan is based on the online Kohl Kids LIVE! As well as the museum's free pop-up experience that has been running in Round Lake Beach.
A recent email to Kohl museum members not only detailed some of the latest offerings but also asked for donations; "Without your prompt generous support, the Kohl faces the very real prospect of permanently closing."
For the time being, the museum can likely keep its current course, at least for a while, said Mike Delfini, Kohl President, and CEO. "Right now, we're on plan B. If we need to, we'll shift to plan C."
Donations Needed to Keep the Children's Museums Afloat
Like the Kohl, the DuPage Children's Museum has also stepped up asking for support. "The benefit of the Chicago area is an extraordinarily large giving heart," Wiles said.
What Wiles wants individual donors, corporations, and foundations to know, is that children's museums such as the DuPage aren't simply indoor play spaces. The fact is, children's museums contribute to child brain development in documented and very important ways. This is especially true during times of stress, and especially now, as support for parents is nearly nonexistent.
"These are times with so much uncertainty," Wiles said. "But what we do know for certain is that Chicago families need us."
That feeling was echoed by Twania Brewster, the marketing vice president at Chicago Children's Museum. Currently, Brewster's museum has no set plan to reopen. However, she did say that the building did not have to be central to a reopening plan.
"What's important right now is considering what parents and caregivers need from us," Brewster said. "That's released us from really thinking about the building."
In addition to the Chicago Children's Museum's online Parenting Playbook and Recipes for Play, there are plans to create a few outdoor experiences, such as an obstacle course, stand-in place games, and poetry readings. These events are planned to take place this summer at Navy Pier's Polk Park and South Dock walkways.
But when it comes to the museum's future and finances, Brewster only commented that "we are rolling with the punches."
You Might Also Like: