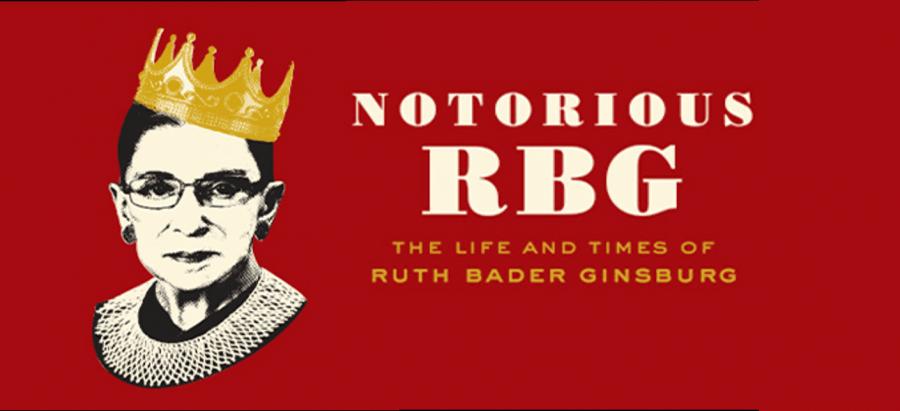 A brand new exhibit has opened in Illinois celebrating the life of Supreme Court Justice Ruth Bader Ginsburg.
The icon went from Supreme Court to superstar status over her lifetime – a story that is now being told at the Illinois Holocaust Museum in Skokie.
The 'Notorious RBG: The Life and Times of Ruth Bader Ginsburg' exhibit works to take visitors on a trip down memory lane into both the well-known and little-known facts of Ginsburg.
It is the first of its kind for the Supreme Court justice.
Ruth's son, Jim Ginsburg, conducted a press tour of the exhibit– speaking of his childhood with two hard-working, career-focused parents who did all they could to raise their family well.
He added, however, that watching his mom's rise to fame was his favorite memory of growing up.
While younger children can wander through interactive rooms including Ginsburg's childhood apartment in Brooklyn and try on their own robes at the Supreme Court, older kids can enjoy a deeper dive into her influence – making the exhibit fun for all ages.
The exhibit is packed with media clips of Ginsburg's most famous cases, and her role within the government.
It also reveals that RBG was a baton twirler when she was younger, edited her grade's school paper, and was a sorority member at Cornell University, among other fun facts.
Wendy Singer, the museum's director of education, said her favorite piece within the showcase shares the story of Ginsburg's relationship with Marty, her husband, who passed away in 2010. A replica of the car she drove to their first date can be found on show.
The Holocaust Museum describes the exhibition in a press release as 'a comprehensive showcase of Justice Ginsburg's life and her numerous, often-simultaneous roles as a student, wife, mother, lawyer, judge, women's rights pioneer, and Internet phenomenon'.
Museum CEO Susan Abrams said: "Few people convey these lessons more vividly than Ruth Bader Ginsburg. For decades, she has been one of America's great champions of equality. We are thrilled to host this exhibition and empower our visitors to be Upstanders like RBG."
The official portraits of both RBG and Sandra Day O'Connor, the first two women to serve on the Supreme Court, are on loan from the National Portrait Gallery to be displayed by the museum. Listening stations allow visitors to hear RBG's case delivery and majority opinions, while people can also interactively view all of the character's favorite recipes in a 3D reimagination of her kitchen.
Woven throughout are pieces of literature from some of RBG's famous dissents as well as playful links to the Justice's connection with the rapper Notorious B.I.G, with each gallery section alluding to a song from the hip-hop artist- the museum is definitely one of the best places to visit this year.  RBG herself, in fact, enjoys pointing out both she and Notorious B.I.G. were born and bred in Brooklyn, New York.
The exhibition was curated by the Skirball Cultural Center's associate curator, Cate Thurston, in partnership with Irin Carmon and Shana Knizhnik, co-authors of The New York Times bestselling book Notorious RBG: The Life and Times of Ruth Bader Ginsburg.
Thurston said: "We hope that by bringing to life the Justice's compelling biography and her commitment to our nation's highest ideals, the exhibition will inspire everyone to participate in civic life and consider how the future of the judiciary impacts us all."
The 'Notorious RBG exhibit at the Illinois Holocaust Museum will run until August 16 of this year. To find out more or to purchase tickets, visit the museum's website.