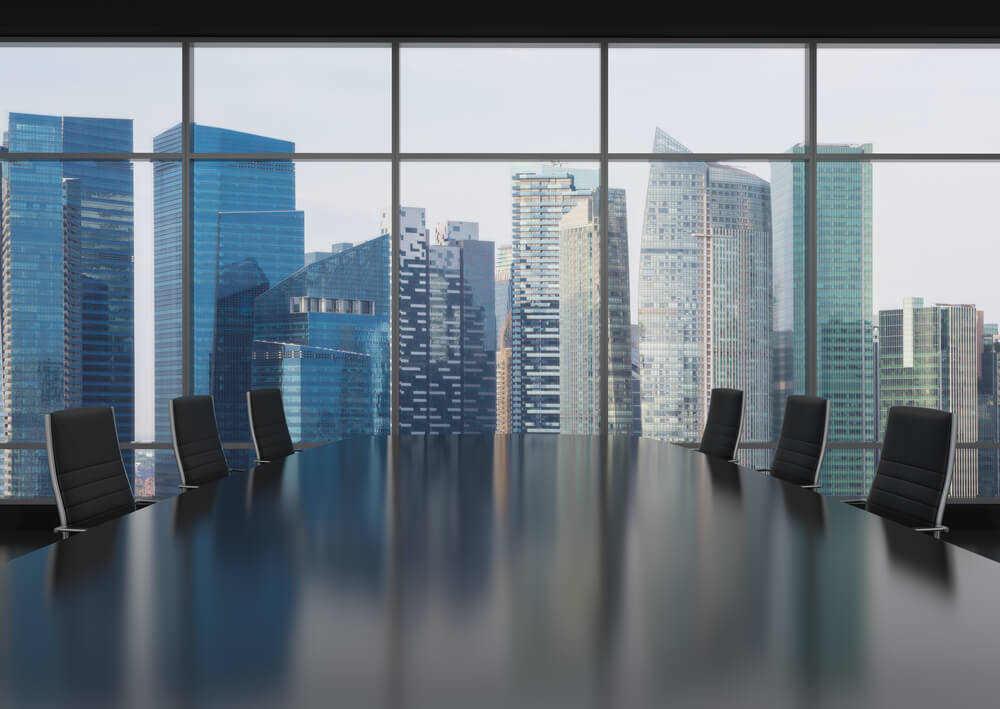 The Fulton Market District is now offering a professional services sector.
A deal has been signed for the multinational consulting firm Duff & Phelps to lease nearly 47,000 square feet of office space currently under construction at 167 N. Green St.
Next year, this global advisory group will relocate its office to the brand new seventeen-story building, moving across from its longtime base at 311 S. Wacker Drive.
Indeed, rapidly growing Fulton Market is said to be attracting more companies after Google, McDonald's and Mondelez International also made their way into the now-trendy area.
Duff & Phelps' Chief Operating Officer Brett Marshchke said in a statement that the new office 'will allow us to grow our valuation and corporate finance businesses and expand our other services related to good governance and digital solutions. Importantly, this space will enhance collaboration among our colleagues and allow us to better serve our clients.'
Founded in Chicago in 1932, Duff & Phelps now has 200 of its 3,500 global employees working in the city, mostly from a 70,000-square-feet office space.
The company will also be relocating some employees from the southwest corner of the Loop.
Its current 65-story main home, known for its octagon-shaped floor plates and huge illuminated crown, is owned by Chinese investor Cindat Capital Management. The building is currently 86% leased and Duff & Phelps' own lease will run until September 2021.
It is thought the company has chosen to make the upcoming move in favor of a more efficient use of space within a newer and more cost-effective property, all facilitating a smoother-running operation. Duff & Phelps will also be joining a tenant roster within its vibrant new space, sitting alongside the popular coworking provider WeWork.
As such, this relocation also constitutes a first for the professional services sector, which has formerly tended to stick with office space sited around Wacker Drive. The shift is also great news for co-developers of the 750,000 square foot building, Chicago-based Shapack Partners and Focus.
Shapack Partners helped to transform the Fulton Market area from a domain for meatpackers and wholesalers–as per the name–into an upscale collective of high-end offices, hotels, and restaurants.
Shapack first started by developing the Soho House Hotel and private club, later to add the Parker luxury apartment complex, Hoxton Hotel, and an office at 811 W. Fulton Street that recently sold for $50 million.
This works out at around an unprecedented $775 per rentable square foot, topping the previous record of $734 per square foot set just eight months ago by the HQ of RxBar sited at 412 N. Well St.
It's evident that property at Fulton Market appears completely immune to the stagnant downtown office sales market, where investors have been sitting on the sidelines waiting on news about the future of Cook County property assessments.
Duff & Phelps isn't even the first tenant Shapack has convinced to make the transition from downtown, either; furniture company Knoll and Chicago trading company BlackEdge Capital are also set to make the move.
811 W Fulton, too, has done very well for the same developers who took out a $20 million loan in 2017 to build what was just a parking lot at the time.
Shapack Partners' founder and CEO Jeff Shapack said of that sale:
"My vision for Fulton Market was to maintain its authenticity, while creating one of Chicago's most sought-after neighborhoods for brands coming from within Chicago and outside of Illinois.
"It is rewarding to have the sale of 811 Fulton epitomize the success of an organically grown neighborhood in Chicago."
Kyle Kamin, Jon Milonas and Dan Persa of real estate services company CBRE represented Duff & Phelps in the Green St. lease, while Paige Hennessy and Bess Colnon are leasing the building on behalf of Shapack and Focus.