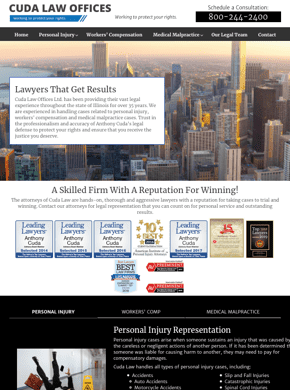 Anthony Cude began his career as a public defender before moving into practice back in 1985. His decades of experience means he now remains one of the most respected lawyers in the practices of worker's compensation, medical malpractice, and personal injury representation.
Cuda Law Offices has been named the best law firm for worker's comp by US News and World Report.
Anthony Cude has been named a Leading Lawyer by the Leading Lawyers Network for six years running.
Cuda Law Offices Ltd. has been providing their legal experience throughout the state of Illinois for over 35 years.