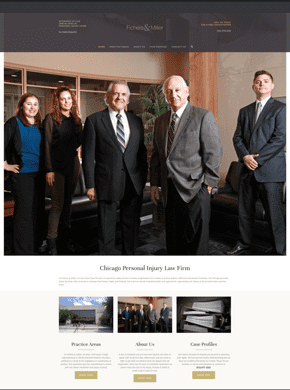 Founded in 1962, partners Dominic R. Fichera and Howard S. Miller bring over 90 years of combined experience to the task of litigating personal injury and medical malpractice cases throughout the Chicagoland area. 100% of the practice is devoted to litigation, which means they bring much-needed nous to your case.
Dominic R. Fichera has personally taken over 100 cases to verdict.
Together, Fichera & Miller have litigated jury verdicts up to $2.4 million.
They have also negotiated settlements up to $30 million in a class action lawsuit against four airlines for improperly levying gas surcharges.