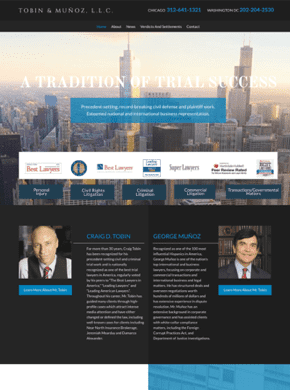 Tobin & Muñoz boasts an impressive pair of principals. Craig D. Tobin is a routine face on "Best Lawyers in America" lists. George Muñoz is recognized as one of the 100 Most Influential Hispanics in America. Together, they have shepherded hundreds of millions of dollars in settlements across some of the most complicated civil complaints on the books.
Muñoz has defended clients in Department of Justice hearings and against charges under the Foreign Corrupt Practices Act.
Tobin is an instructor at the National Institute of Trial Attorneys and lectured extensively on cross-examination and closing arguments.
The firm has made its name in several high-profile legal cases.