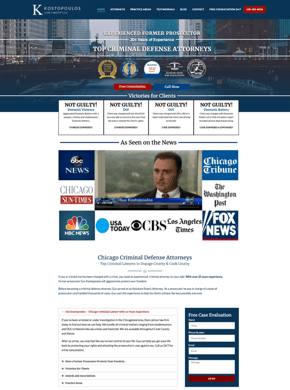 A history of success, and experience on the other side are two big positives in legal representation – Gus Kostopoulos brings both. Kostopoulos is a former prosecutor who brings 20+ years of experience practicing criminal law in the Chicago area, and has an excellent record of getting criminal charges dismissed, from DUI to domestic battery and more.
Gus Kostopoulos has appeared on ABC News, NBC News, and Fox News.
He also has quotes in USA Today, the Chicago Sun-Times, the Chicago Tribune, the Los Angeles Times, and the Washington Post.
Kostopoulos' practice has a 10.0 Avvo rating and a 5-star Yelp rating.