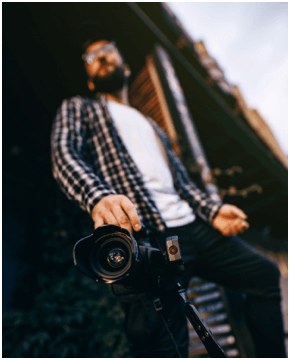 David Ditzler is a Chicago photographer who delivers quality photos to his corporate clients. Many of his clients are corporate event planners, pr agencies, and Ad firms who trust his expertise for their own clients. If there is a larger event, David can handle an entire team of photographers or videographers.
For events, he can provide an on-site printing option.
Has also photographed at festivals.
Has worked with brands such as Apple, Old Navy, and Puma.