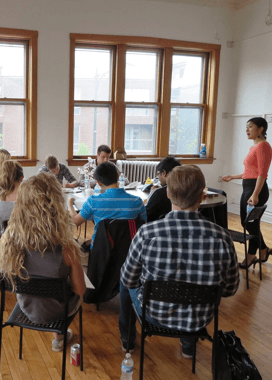 Free Range Office's USP could be its enviable Wicker Park location or its trendy, elegant interior design. It's a great choice for a variety of entrepreneurs, from bootstrapping independents to teams on the smaller side.
Perks include free coffee, color printer access, high-speed internet, and an outdoor terrace.

Prices range from $50 a month to $285 a month.

Free Range hosts a variety of community-building events.