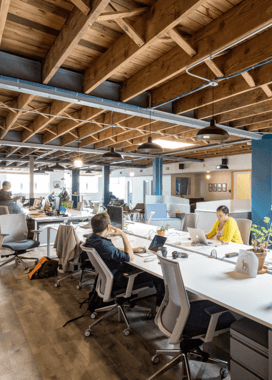 Second Shift Chicago is built for solo-preneurs — or independent entrepreneurs. Nestled in the heart of Logan Square, the space is built to be community-oriented. Here, fellow entrepreneurs realize that independents need to collaborate to grow their businesses.
Second Shift is part of the Creative Density Coworking network.

The space is home to over 110 workers, freelancers, and small teams.

Second Shift offers both private office and coworking options.