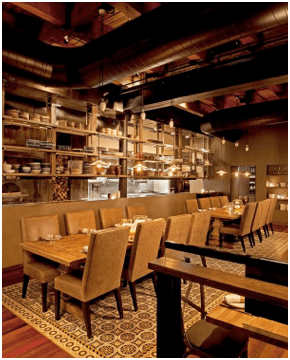 Girl & Goat features bold and flavorful foods with international influences. You'll find that ribeye skewers, pan fried peppers, and goat empanadas pair well with a nice dessert and drink selection. They offer a variety of seating choices like lounge, bar, and standard seating. With great food and a lively decor, you'll feel at home for your birthday celebration here.
Dramatic open kitchen.
Open 7 days a week.
Accepts reservations and walk-ins.