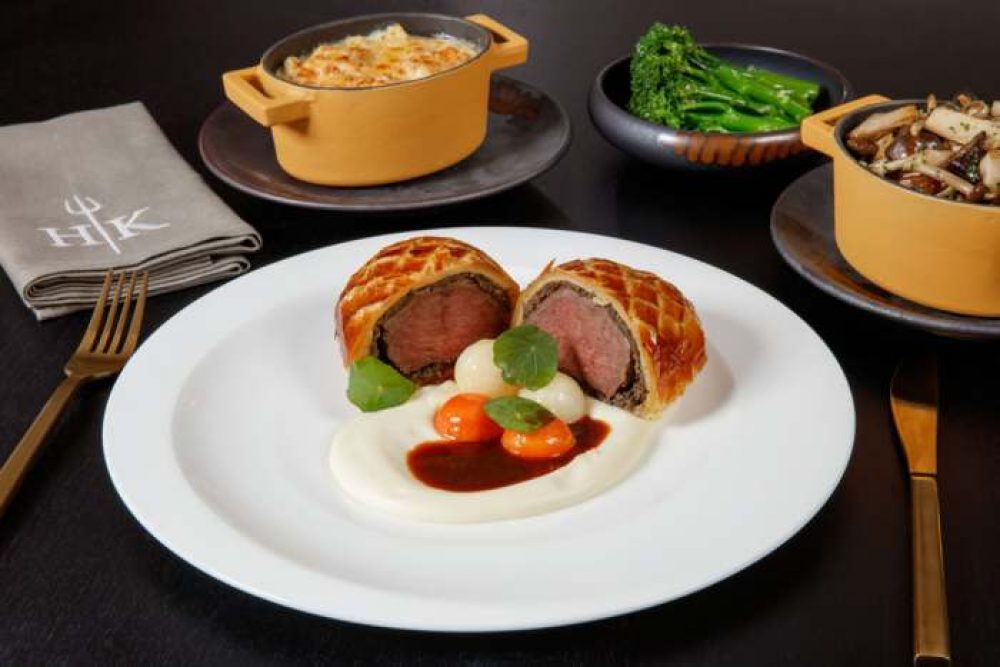 Good news for Chicago foodies and those visiting. Only a few months after the first Gordon Ramsay Burger opened in River North, Gordon Ramsay is officially expanding in Chicago, his next location, very close to the first one, will be paying homage to Hell's Kitchen, one of the famous chef's most popular TV shows.
Chef Gordon Ramsay Chose Chicago Because He Really Loves the City's Food Scene
Internationally famous, multi-Michelin starred chef Gordon Ramsay has opened a chain of successful restaurants across the globe, from the UK and France to Singapore and the United States. Gordon has also become a TV star both in the UK and internationally, with shows such as Kitchen Nightmares, Hell's Kitchen, Hotel Hell and MasterChef US becoming very popular.
The first Gordon Ramsay Burger opened in the Las Vegas Planet Hollywood Resort & Casino in December 2012. Sharing delicious, standout premium burgers, fries and shakes in an energetic dine-in scene is what the Gordon Ramsay Burger does. Every detail and ingredient is mastered expertly, in a style only Gordon Ramsay can deliver.
The famous chef is really proud of the brand's burgers. "Gordon Ramsay Burger highlights our signature burger, which blends different cuts of beef, creating a really powerful flavor that our guests love", he said. 
The decision to open its first location in Chicago was not taken lightly. Chef Gordon Ramsay
praised Chicago's dining scene, calling it "one of the best food cities in the world." We all know how tasty and diverse Chicago food is, but this also makes customers pretty hard to satisfy. People who have plenty of choices can always go somewhere else, so the food one makes should really be spectacular to bring foodies back. Our city has plenty of wonderful, creative chefs, nine of them being among this year's nominees for the James Beard Best Chef, the local chefs behind Amaru, Luella's Southern Kitchen, Mi Tocaya Antojería, Lula Cafe and Oriole being only some of them.
"River North Is One of My Favorite Neighborhoods", Ramsay Said 
Coming to Chicago proved to be a good move for Gordon Ramsay, if he announces a second location only a few months after opening the first one.
Announcing the Chicago expansion via an Instagram video, the Michelin-starred chef incited viewers with his "delicious, butter-based burgers," which blend different cuts of beef for a bolder flavor. Specialty items include the Hell's Kitchen Burger, a signature patty dressed up with asadero cheese, roasted jalapeños, avocado, roasted tomatoes, and house-made jalapeño aioli. And Chicagoans' response must have not disappointed, if the chain's next move is to expand. 
Gordon Ramsay Hell's Kitchen, inspired by the reality TV show of the same name, is set to open a few blocks south of Gordon Ramsay Burger at 508 N State Street in River North in early 2023. Located in a space formerly occupied by the Mexican chain restaurant Cantina Laredo, Hell's Kitchen will span 18,000 square feet and two levels, the new location will have a vertical, airy design to remind people of the history of Chicago's skyscrapers.Modernized patterns displayed in tile and detailed accents play off the historic shapes found in an urban landscape known for its architecture.
After debuting in Las Vegas, like most of Ramsay's restaurant ventures in the US, Hell's Kitchen will also have locations in Miami and Washington D.C., planned to open later this year.
"When we thought about where to open additional locations of Gordon Ramsay Hell's Kitchen, Chicago was key for me. River North is one of my favorite neighborhoods, and I'm thrilled to soon have two restaurants there," Ramsay said in a statement.
Guests Would Feel as in a Hell's Kitchen Episode, Food Being Prepared under Their Eyes
The question is, what can someone expect from a restaurant modeled after a famously intense TV show? Since we still have to wait a whole year before the new restaurant will open, it is safe to say we have some time on our hands to catch up on all 20 seasons of Hell's Kitchen, if we weren't a fan already. As for the new restaurant, the experience is said to be more elegant than that of the fast-casual fare at Gordon Ramsay Burger. Some of Ramsay's well-known dishes – as, for instance, beef Wellington and sticky toffee pudding, often used in technical cooking challenges during Hell's Kitchen, are expected to make an appearance on the menu. As for the drinks, these can be either classic options ( negroni and regular old fashioned cocktails) or themed creations such as Notes from Gordon, which comes with a personalized message from the famous chef himself. To make people think of the famous Tv show, which displays aspiring chefs competing to become the head chef of a restaurant, the new Gordon Ramsay location will feature a centrally-located open kitchen. Customers will be able to see the cooking process, which is intended to make them feel like they're watching a Hell's Kitchen competition live, exactly when they eat.
If you're hoping to immerse yourself in the ever-expanding Gordon Ramsay universe, you still have one year to wait for the new eating out experience. Of course, in the meantime, there's always Gordon Ramsay Burger Chicago you can try out, or you can visit one of the Gordon Ramsay locations in other cities.