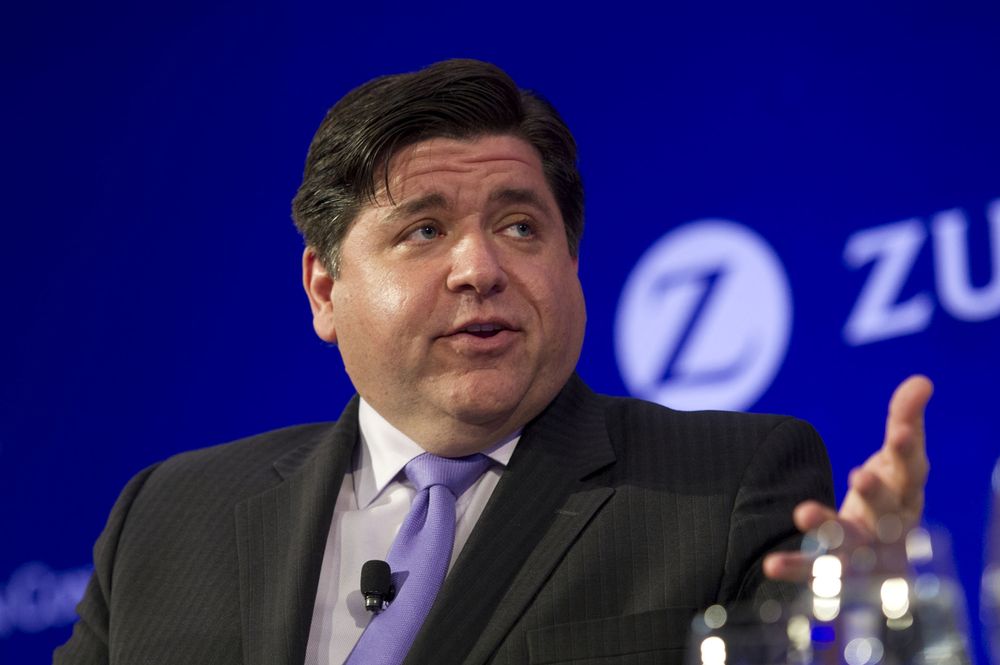 Governor Pritzker has plans for another balanced budget and to finalize the paperwork for the much-awaited Chicago casino, but still faces fights over taxes and pensions in his 2020 agenda.
Now in his second year of office, Gov. J.B. Pritzker has said he would like a repeat of 2019 but faces many harder-to-achieve tasks.
In a phone interview with Crain's Chicago Business, the governor referenced some of his achievements last year, which include raising Illinois' minimum wage and enacting a $45 billion capital plan.
The exciting infrastructure plan is set to fund various projects over the next six years, including supplying hospitals, schools, parks, and community centers with a brand new funding stream.
A list of over 3,000 entries showing how some of the money will be spent has now been released to the public, although much of the huge budget is yet to be allocated.
Now, says Pritzker, he wants to deliver reform by enacting another balanced state budget, adding that the state "must keep on with our progress."
The governor named his second priority — curbing the state's decades-long notorious political corruption — without mentioning House Speaker Mike Madigan, whom he has been pushed to criticize.
The speaker is the longest-serving leader of any state or federal legislative body in the history of the US and has served in Illinois since 1971.
Pritzker said he favors requiring officials to add far more detail in economic disclosures filed with the state, and he is "skeptical" that officials of state or local government should be allowed to also be paid lobbyists.
Both the governor and his office have remained mostly silent on what has been considered the acid test for ending reform – the reapportionment of legislative and congressional districts in a nonpartisan fashion so that neither insiders nor incumbents are advantaged through the reapportionment process.
Pritzer only commented that he would veto an "unfair" map but has not defined what such a map would look like.
While speaking to Crain's Chicago Business reporter Greg Kinz, Pritzker dangled the possibility of a greater share of income tax going towards the state's pension debt but did not guarantee it. He has offered an annual payment of $200 million towards paying it off but said it could be more.
He also shot back at Springfield Republicans when asked why a legislative panel charged with finding a path toward property tax relief seems to be dissolving amid arguments between them and the Democrats.
Pritzker criticized Republicans who voted against a bill to save money by allowing police and fire pension funds to consolidate their investment function. Regardless, he added he had been "good ideas on both sides of the aisle."
Pritzker did not endorse a specific property tax relief idea, but some believe his graduated income tax amendment could hit rough waters unless property tax relief is granted.
The governor added that he has an agreement with Chicago Mayor Lori Lightfoot regarding proposed legislation to revive a proposed Chicago casino.
It has been hinted that Lightfoot wants some of the revenue to pay pension costs, while Pritzker needs some for debt service on his capital plan.
The governor said they now have a "common understanding" of what should be in the bill, but they're not the only interested parties in the Capitol.
The hassle of opening a casino in downtown Chicago has been going on for months now, with a seemingly large number of problems remaining.
Although the venue could bring huge amounts of tourism dollars and tax revenue to the city, there are still doubts about where it should be located.