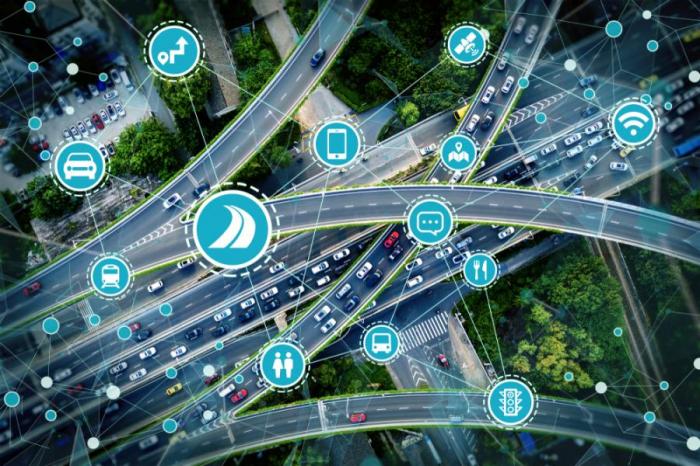 Illinois' new and exciting $45 billion infrastructure plan will fund projects across the state over the next six years.
The proposal signed by Gov. J.B. Pritzker in June will supply schools, universities, hospitals, parks, museums, highways, cultural and community centers and much more with a brand new funding stream.
A list of over 3,000 entries has now been released to the public, showing exactly how some of the money will be spent.
Projects include $35,273,957 to construct a new student's building at the College of Lake County, $100,000,000 for Chicago to Carbondale Passenger Rail improvements, and $10,000,000 for the construction of a Chicago senior center.
The Kennedy Expressway will see $561 million to fund reconstruction, additional lanes, and other capacity enhancements to the connector road from I-90 to O'Hare Airport.
$220 million in upgrades for Pace suburban bus service will be carried out, and 95th Street has been assigned $92 million to rebuild an intersection at Stony Island Avenue once deemed the most dangerous intersection in the state.
Pritzker also wants to spend $420 million to expand broadband high-speed broadband, mostly downstate.
Illinois is home to 27 million acres of some of the richest farmland, ADM, one of the world's biggest agribusiness players, and giant food companies. It is also a center for commodity trading, risk management and transportation assets helping to move farmers' yields from the farm to points around the globe.
The capital investment plan is the state's first major public works program in a decade and much of the $45 billion is yet to be allocated to plans.
Speaking to Chicago's Daily Herald, Pritzker called it the "most comprehensive reconstruction effort" in the state's history.
He added: "We're investing $45 billion over 6 years to fix what's broken and repair what's needed".
The bulk of the money will be spent on transportation projects coming in at $33.2 billion.
$4.3 billion will be spent on state facilities, while $3.5 billion will be allocated to educational projects. $1.2 billion is set to be spent on environmental projects.
Speaking to Curbed Chicago, Omer Osman, acting Illinois Department of Transportation (IDOT) secretary said: "Our roads, bridges, transit providers, ports, rail systems and ability to grow bicycle and pedestrian accommodations have been neglected for too long.
"Because of Governor Pritzker's leadership and the general assembly's bipartisan support of transportation, IDOT is back in the business of building a premier transportation network that creates jobs and improves quality of life."
The one question on everyone's mind, however, is how the whole thing is being funded. To pay for it all, the expansion of gambling across the state has been approved which will see the opening of new casinos in Chicago, Rockford, Danville, Williamson County and an unknown Cook County suburb south of Chicago.
Chicago politicians are currently in debate over the exact locations of the Chicago casinos and Mayor Lightfoot has released a list of five possible venues. In one-time gambling license fees alone the state is set to make $2 billion, with the fully functioning venues collectively bringing in $400 million for the state annually.
Illinois isn't a stranger when it comes to casinos, with a myriad of great venues including Arlington Park and Racecourse and Harrah's Joliet Casino.
Pritzker said: "We're responsibly expanding gaming at the request of cities that want to make sure that they have the resources to pay for police and firefighter pensions, and to fund vital services."
The news comes after much debate over the introduction of casinos in Chicago – a financial analysis released by the Illinois Gaming Board recently claimed that the state's lawmakers have made it impossible for casinos to flourish.
The local government plans to tax the resorts at 72%. Cool Things Chicago recently reported that a Chicago casino could become one of the highest-grossing gambling venues in Illinois, but only if owners aren't hit with huge taxes. For many Chicagoans, their first time in a casino will be helping to fund projects in their local area.
Lawmakers have also agreed to double the state's gasoline tax from 19 cents a gallon to 38 cents a gallon, and cigarette prices will be upped by $1 per pack. A 15% tax rate will be added onto the sale of e-cigarettes, and the price to register electric vehicles is set to increase by $250 while other vehicle registration costs will increase by $50.