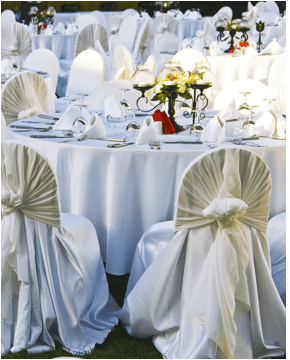 We took some convincing, but we have to admit that it is possible to throw a good party outside of Chicago. Great Oaks boasts fifty years in top-notch party hospitality, and although it lies in Indiana it remains one of the hottest party spots for Chicagoans.
The venue boasts a carpeted dance floor.

Outdoor banquets are available in warmer months.

On-site catering and event staff are also available.