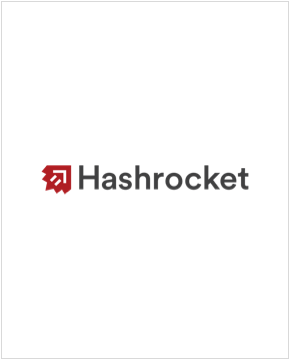 661 West Lake Street Suite 3NE, Chicago, IL 60661
Phone: 877-885-8846
Founded: 2008
CEO: Marian Phelan
Top Clients: Adecco, Vanderbilt University, Ericsson, ATP Flight School
Expertise: Mobile App Development, User Experience Designs
Hashrocket is a unique mobile app development company that rose to fame when the New York Times revealed its practice of exclusively working in pairs.
This complex-sounding but efficient regimen enables them to meet the demands of high-profile clients with intricate application needs. With the intense focus their developers bring to your project, your business app can easily be produced for two different app markets at the same time.
This lead to fewer teething problems when you're ready to launch and ensures the highest quality product is delivered into the hands of every client.