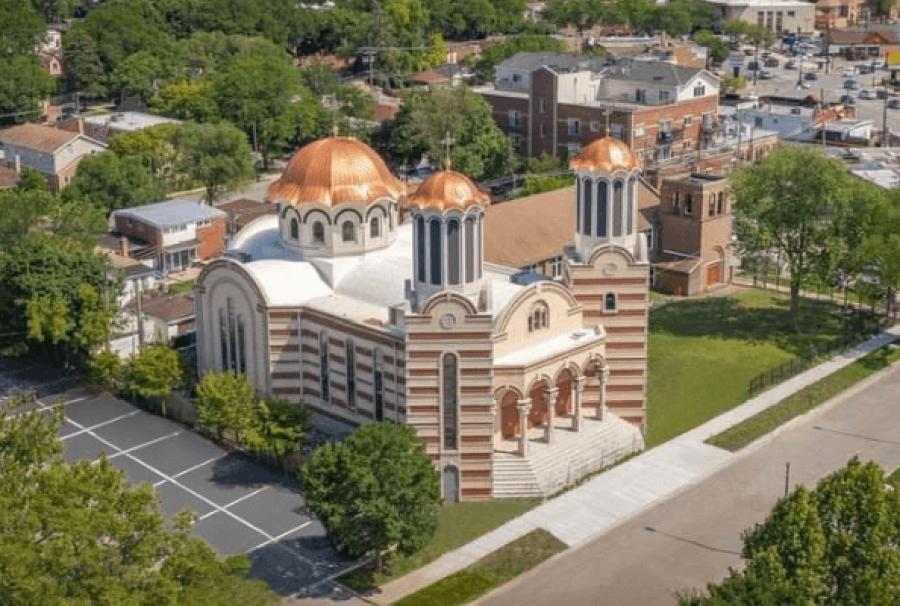 *Cash only
5825 N Mozart St, Chicago, IL 60659
This is not a mistake. You can indeed buy food at this fine Romanian church, and that's not all.
Simply take the stairs down to the mezzanine level, and on a fine Sunday, women can be found drinking coffee while the men are drinking whatever alcoholic beverages are on tap.
No lie. Believe it or not, if you ever wanted to get wasted before, during or after a religious ceremony, just go to Holy Nativity Romanian Orthodox Church and see for yourself.
When you ask for a beer, a glass of wine or some other boozy Romanian specialty (I've had some truly wicked palinca here over the years), you can also buy yourself some food. However, this is a cash-only Rebouchon-inspired facility (I kid, I kid), so make sure you come prepared.
One of the "obvious" things you can buy are frozen mici. Some people say they are better than those at Sarvalale market, but I vehemently disagree. These are good, but I will be faithful to Maria's mici at Saravale until I die. The cozonac (walnut roll) is quite fine. A variety of dishes are on the menu from time to time, but so infrequently that there is no point mentioning anything specific. Take a look and try what sounds interesting.  Note: the church is only open on Sunday mornings.