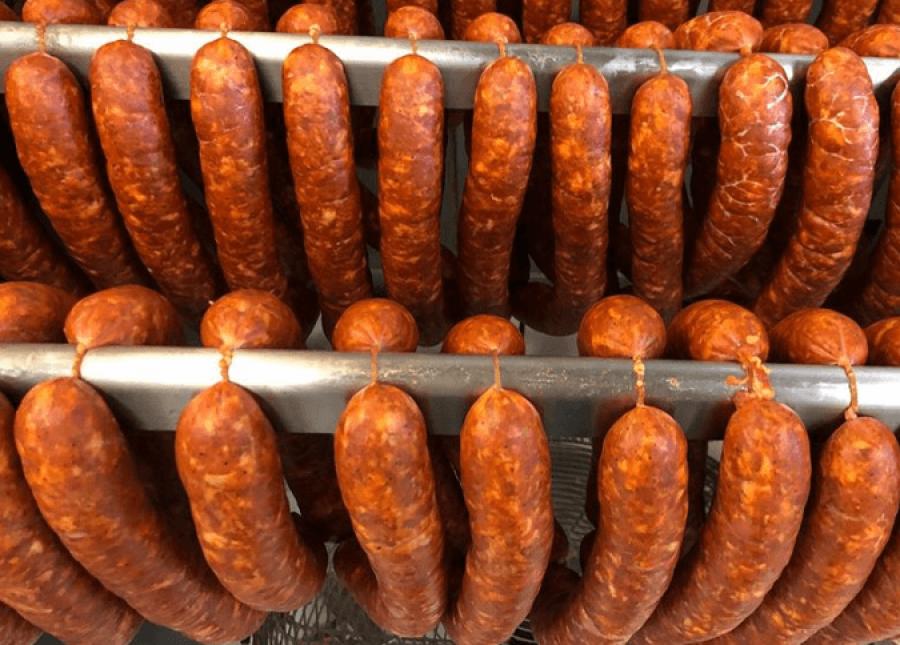 5254 Irving Park Rd, Chicago, IL 60641
Phone: (773) 685-5126
If you're Romanian and live in Chicago, you've been to Saravale Meat Market. Unless you lived under a rock, and for that we are sorry.
Why do people go to Saravale? It's the freakin' mici.
Mici/ Mititei, also known as skinless sausages, are the quintessential Romanian food. You buy them, throw them on a grill for 4 minutes on each side and serve them with bread, mustard or, if you are Americanized, some homemade fries.
Here is the absolute truth: Saravale's mixed mici are the best culinary gift God has bestowed upon us. Mici can be made of beef, lamb, or a combination of the two. The mixed meat mici at Sarvale, seasoned perfectly with a mix of spices, are the best bar none. No one else even comes close to what Saravale has achieved.
Although I am daydreaming about Maria's mici (the wonder is also named Maria), let's move on to other goodies. Do you want some amazing salami (5-6 different types, including Salam de Sibiu). This is the place to get it. The market also carries Paprika quarters (gogosari) and home made sausages. Are you craving specific ethnic Roumanian dairy products? They carry a variety of very traditional cheeses, such as cascaval, urda and more.
I also come here for the perennial favorite Socata drink, made of Elderberries. You can buy this at Fresh Farms in Niles or at select Mariano's, but it seems more special here. Socata is the Romanian version of a Fanta drink – but more refreshing.
Polish one off with the favorite mass produced dessert of any Romanian over 30: eugenii. If you haven't tried it in a while, finish your visit with a traditional toba. If you don't know what this is, don't look it up before you go. You may find it a bit off putting.
My beef with Saravale, is definitely not the meat used in the mici. No. My complaint is that the hours published online or at the store are not always reliable. Make sure you call the market before driving all the way only to find the place is closed and your craving cannot be resolved.