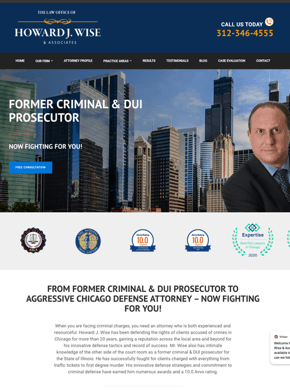 Howard Wise is a former Assistant State Attorney for Cook County. That means he is able to stay two steps ahead of the guys on the other side of the courtroom, and is a guy you want in your corner. He has spent half his career prosecuting criminal and DUI cases.
The firm is rated in the top 1% by the National Association of Distinguished Counsel.
Howard J. Wise is a Top 100 Trial Lawyer as ranked by the National Trial Lawyers.
He has also been ranked a 2018 Top 100 Lawyer by ASLA.