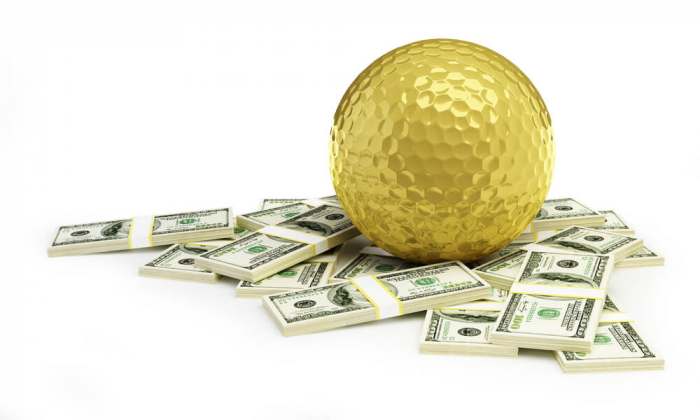 Recently released figures from the Illinois Gaming Board (IGB) show that the state has most certainly embraced the sports betting industry. The total handle for October 2020 – the most recent month recorded – was $434,567,103. That's a huge jump from the $305,223,938 recorded in September 2020. What makes these numbers even more impressive is that due to COVID-19, there have only been four full months of betting operations available in Illinois.
A Bit Of History
It was back in March 2020 when the first legal bet was placed in Illinois. Just days later, pandemic guidelines and protocols brought the state's economy to a standstill. This included the closure of public venues including casinos and sportsbooks. What opened the doors to legal sports betting in Illinois was a US Supreme Court decision in 2018 that permitted sports betting outside of Nevada. Today, a total of 19 states – and Washington, DC – offer sports wagering. Analysts at the time estimated that the sports betting industry in Illinois could generate an annual handle of $5 billion within a few years. Even with the shutdowns and hurdles created by COVID-19, so far, over $941-million has been wagered in the state. The pandemic has most certainly driven most of the growth in sports betting in Illinois. State Governor JB Pritzker has been a huge influence on the focus of online wagering through his many suspensions of the sports wagering law that requires bettors to register in person at a casino before they can place their first online bet. The suspension of that requirement has let state bettors open their online betting accounts remotely. In October alone, over 94% of the wagers made in Illinois were online.
A Look At The Numbers
In October 2020 the top state by sports betting handle was New Jersey ($803.1 million) followed by Nevada ($659.9 million), Pennsylvania ($525.8 million), Illinois ($434.5 million), Indiana ($230.9 million), Colorado ($210.7 million), Iowa ($81.9 million), Mississippi ($61.2 million), New Hampshire ($47.0 million) and Michigan ($46.1 million). As for the state leaders in Illinois, the big player was DraftKings (Casino Queen) with a total handle of $141,416,339. Of that, there were a total of 4,862,375 wagers made online. BetRivers (Rivers Des Plaines) was second with a handle over $115 million, FanDuel (Par-A-Dice) was third with $105.5 million, PointsBet (Hawthorne Race Course) was fourth ($60.7 million), followed by William Hill (Grand Victoria) with $5.6 million, Unibet (Alton Casino) with $3.05 million, Hollywood Casino Joliet ($1.4 million) and Hollywood Casino Aurora ($1.2 million). 
Then There Is The Casino Revenue
To be fair, we can't just look at the sports betting revenue. Thanks to the pandemic, casinos in the state have been shut down, reopened, shut down, and reopened. Currently, all ten of the state's casinos are open but with various COVID-19 protocols related mostly to capacity figures. Although that is going to very likely be the way casinos will have to operate in Illinois for the time being, they are still generating revenue. Combined, the table and slot machine revenue generated in October 2020 topped $79.1 million. Rivers Des Plaines was the top earner with a total of $30.1 million coming from table and slot activity. 
What Bettors Were Wagering On
Professional Sports took the majority of the wagers in Illinois during October 2020 with a total handle of $187,156,915. College Sports was second with $43,755,495 followed by Motor Races ($204,157) and Other Events ($457). Taking a closer look at the specific sports wagers were placed on, football came out on top with around $191 million in bets. Baseball was second with $62 million, Soccer attracted $29 million in wagers, tennis saw $21 million in bets and basketball rounded out the list with $18 million in wagers.
Bettors In Illinois Favor Parlay Betting
Parlay betting is popular across the country where sports betting is legal. So it should be no surprise that it is the most popular type of bet placed in Illinois. A parlay bet is one where a bettor makes more than two wagers and ties them together in the same bet. The downside to this is that if any of the bets in the parlay lose, the entire parlay is lost. However, the upside is that the payout is bigger when all wagers in the parlay win. In October 2020, a total of $98.1 million was wagered on parlay bets making it the second-highest handle of any betting category offered. The IGB says parlays were 59.1% greater than the second-highest sport (baseball) that was wagered on. Sportsbooks recorded a combined total of $15.8 million in revenue from parlay bets, the highest in any of the categories, and betting lines had an influence on online wagering where the offerings from PointsBet took almost $35 million in parlay wagers. FanDuel had $28.4 million and DraftKings collected $27.9 million. Parlay bets were responsible for almost 58% of the mobile handle at PointsBet alone and were three times their football handle of $12.4 million.
The Future Looks Bright For Illinois
All indications are that with such rapid growth – even with the snags that have come up along the way related to the pandemic – sports betting in Illinois is well on its way to becoming one of the largest industries in the state. When your state reaches the point where it has the fourth-highest monthly betting handle after only four full months of wagering activity, it isn't much of a stretch to say that something interesting is going on here. And you can bet (pun intended) that sportsbook operators not already in the state are plotting to include Illinois in their business plans. With a gambling expansion plan in the works, 2021 and beyond could prove to be very lucrative for the state. Keep in mind, all casino and betting activity has a tax on it that goes to the state. With plans to rebuild the economy and turn Illinois into a destination, sports betting has become one of the most important building blocks of that plan. And if those analysts are correct, it won't be long before their projections of $5 billion annual handles will be within reach and surpassed.