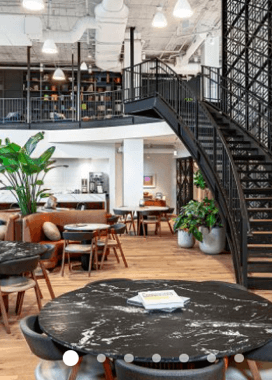 Industrious has 8 locations around Chicago, all of which offer ergonomic seating, a cozy atmosphere, and an opportunity to meet with your fellow entrepreneurs. Entrepreneurs have the flexibility to pick the location that suits their business.
Plans like Industrious Access mean you have access to any Industrious location, and pay only for the days you use it. That's ultimate flexibility!
Industrious has 8 locations around a number of Chicago neighborhoods.

Their weekly happy hours offer a chance to network and meet with like-minded teams.

Amenities include a fitness center, wellness room, and community events.