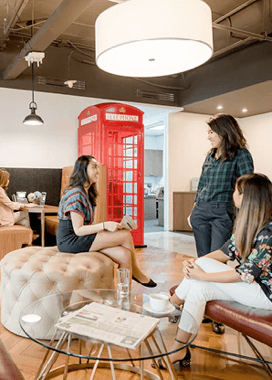 Servcorp is located in 155 North Wacker, a 1.3 million square foot, 46-story structure. The location also provides firms with a location close to public transportation hubs, banks, courthouses, and major corporations.
Members are given access to secretarial and technological support.

Servcorp operates in 22 countries with over 150 locations.

All locations are free of Servcorp signage.