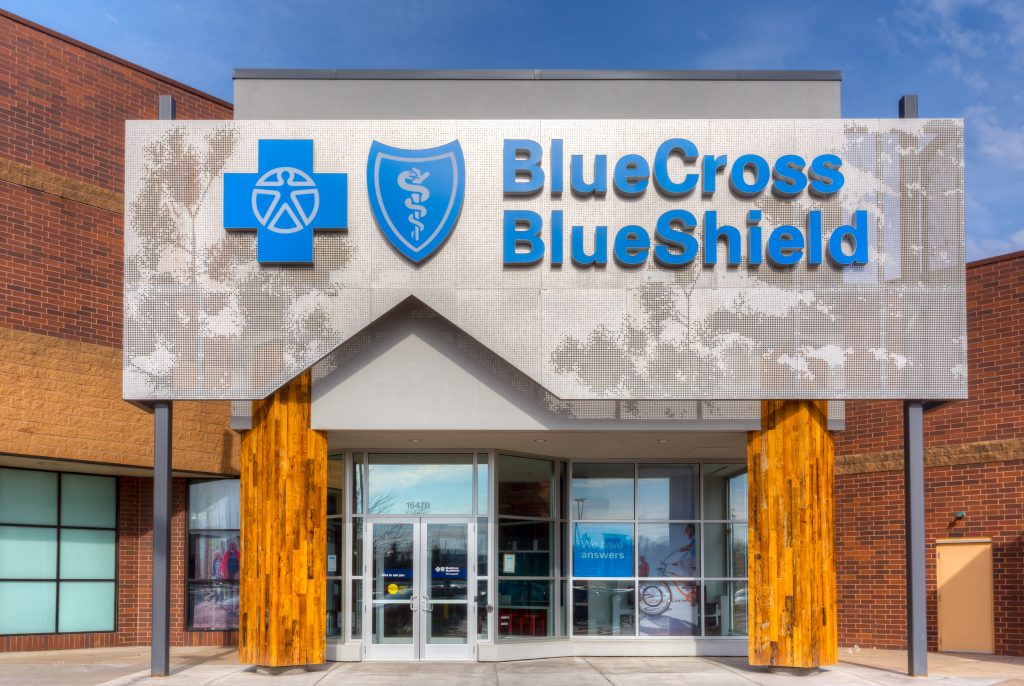 Health Care Service Corp, the Chicago-based parent company of the Blue Cross and Blue Shield health insurance provider, made a late-January announcement of around 400 impending middle-management job cuts.
The company has indicated these will be implemented across "various company locations to reduce organizational redundancy and improve decision-making efficiency".
While the majority are expected at the company's office in Chicago, others are likely to be seen across the health insurance buildings it operates in New Mexico, Texas, Montana, and Oklahoma.
The company currently has around 24,000 employees, 11,400 workings in Illinois.
Spokesman Greg Thompson declined to say exactly how many Illinois jobs might have to go, instead opting for a broad-brush explainer: "To best serve our customers now and into the future of the rapidly changing healthcare landscape, we are rebalancing our resources to meet the diverse needs of our customers, provider partners, and other stakeholders".
An internal memo announcing the layoffs used similar wording to employees, saying it would 'ensure the structure and resources to best serve members now and into the future'.
However, the good news is that layoffs at the higher level are to be counterbalanced with recruitment efforts at a lower tier of operations; while some 400 managerial jobs will be eradicated, the company plans on scaling up its customer and provider service as well as its technology and digital capability teams by around 1,000 total jobs.
The pressure to cut costs and improve efficiency in the industry may be the reason for the sudden change, as more healthcare organizations reach for the help of great healthcare consultancy firms.
The Illinois-based health insurer has more than 8.5 million members in the state and made a profit of $4.1 billion in 2018, including $1.7 billion reimbursed to the company by the federal government after tax law shake-ups.
Health Care Services Corp had already laid off dozens of middle-management employees back in December but has said there are no more plans for redundancies in the near future. In addition, some at the upper level had been exiting voluntarily; CEO Paula Steiner left the company six months ago, apparently kick-starting a wave of voluntary executive departures.
It is thought Steiner's move may have been down to a difference in opinion between herself and the Board, regarding the strategy and vision of the company moving forward.
Chief Financial Officer Eric Feldstein, Chief Human Resources Officer Nazneen Razi, and Chief Information Officer Steve Betts soon followed in Steiner's wake, also leaving in recent months. 
Longtime employee Steve Hamman recently took up the role of president of the Blue Cross and Blue Shield of Illinois, while Maurice Smith, prior president, has now assumed the role of president of Health Care Services Corp. 
Spokesman Greg Thompson told Crain's: "The planning process we've gone through is built around our business strategy to address inefficiencies and redundancies in roles and responsibilities, shift more resources to the local markets, and enhance our member services and customer-facing capacity."
Also addressing Crain's, Amanda Starc– an associate professor at Northwestern University's Kellogg School of Management–expressed that the current transition from fee-for-service to paying for value within the healthcare system required changes:
"Moving from a traditional business model to figuring out how to actually lower the cost of care overall, that is a very different business model. It's not surprising that you would see an internal reorganization that reflects external changes in the market environment."
Alongside the cuts, the company decided to tighten up its dress code too, telling employees they should now embrace a professional business attire policy with a more relaxed approach allowed only on Fridays.
Even such a small amendment to normal business modes set some workers wondering: was this another indicator of a major change afoot? Could it possibly mean a merger or acquisition in the works? Thompson shut down the speculation, however.
Instead, he said the changes were geared around 'providing guidance and reminding employees they work in a professional environment'.