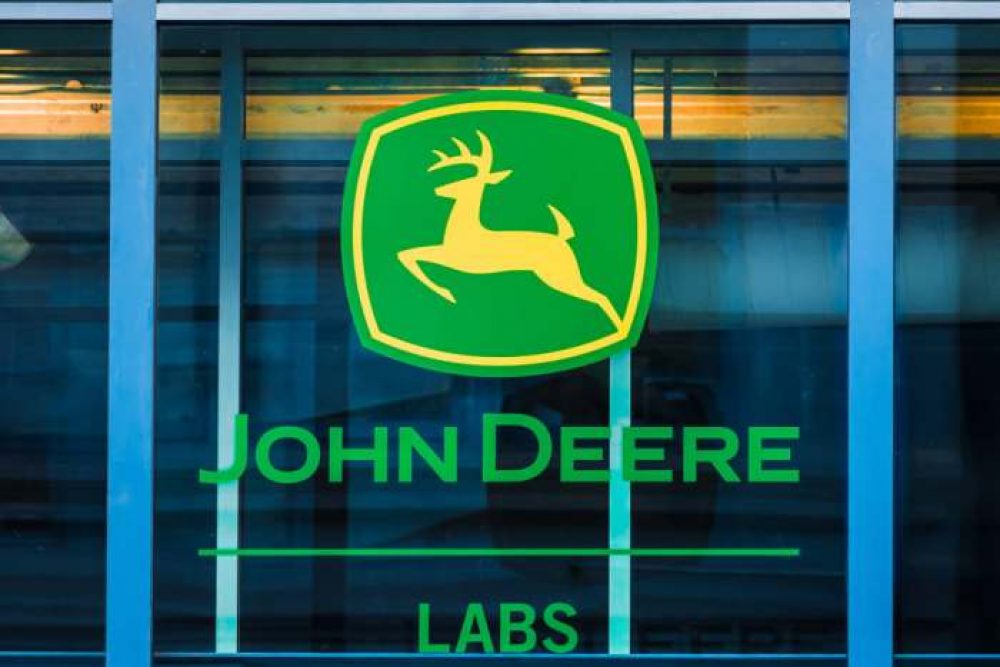 Deere & Company announced December 13th the expansion of its U.S. footprint with the opening of a new Chicago office where it plans to add 150 Information Technology jobs over the next two years. The company's goal is to hire a total of 300 positions to support IT and additional roles within the company. Initially, the facility will target IT capabilities in eCommerce, cloud, data and analytics, and a variety of innovation related technical skills.
"A focused expansion of John Deere's global footprint aligns directly with our smart industrial strategy. This includes leveraging additional markets that have great diversity and technology skills to incorporate into our world-class talent base," said Andrez Carberry, Director of Global HR Operations at John Deere. "We build the best products in the world and through our technology, we improve our customers' profitability while driving more sustainable outcomes. Recruiting and developing diverse talent is critical to our continued growth and to the success of John Deere as a major employer of tech talent in Illinois. "
Governor Pritzker, happy about the new jobs created
The opening of the new Deere office is good news for the authorities, as well as the people of Illinois.
"John Deere's new technology center in Chicago is just one example of the innovation and investment Illinois is inspiring with our top-tier talent and world-class infrastructure," said Governor JB Pritzker. "This new location will pave the way for hundreds of new IT jobs for Illinois residents and help Illinois continue its long-standing tradition of being at the center of breakthrough discoveries in agricultural and construction technology."
Andrez Carberry added the company couldn't be more thrilled to be expanding its footprint into downtown Chicago. The new space, located in the fast-growing Fulton Market neighborhood, will allow Deere to recruit from the deep bench of diverse talent in Chicago and provide them with the flexibility of in-person collaboration. The new office is expected to open in late summer/early fall of 2022.
The opportunity to augment tech skills and an EDGE agreement sold Chicago to Deere
There were more strong points in favor of John Deere choosing Chicago to expand its business. "Over the past few years, the digital transformation and agility of our business operations have been accelerated by a more modern Information Tech Stack on the foundation of stronger digital and technical skills," said Ganesh Jayaram, Vice President of Information Technology at John Deere. "Chicago offers us the opportunity to augment our technical skills to drive this ongoing modernization of our digital business solutions".
Deere & Co., which weathered a five-week strike by 10,000 United Auto Workers this fall, exacerbating a backlog of orders for its iconic green tractors and other equipment, was also incentivized to choose Chicago by a different kind of green. 
The investment in Chicago includes an EDGE agreement offered by the Illinois Department of Commerce and Economic Opportunity (DCEO), a program to support companies making large-scale capital investments and long-term job creation commitments in Illinois communities.
"John Deere's investment in new technology jobs in Chicago reinforces Illinois' place as a global leader in agriculture," said DCEO Acting Director Sylvia I. Garcia of the Illinois Department of Commerce and Economic Opportunity. "DCEO looks forward to our continued partnership with John Deere, one of Illinois' leading employers, as we advance Governor Pritzker's 5-year economic plan and invest in good paying jobs for Illinoisans."
Through the Illinois EDGE, in return for creating 150 full-time IT jobs, the company will receive $4.9 million in state tax credits over 10 years .
A new Metra station to better connect Fulton Market and increase access to jobs
Fulton Market area, where Deere is going to open its new office, is continuously developing to increase access to jobs and to accommodate the new business growth.  
The city of Chicago has set a hearing on a proposed Metra station for Fulton Market east of Ashland Avenue. The new transit hub could ease the commute to the fast-growing business district, making things easier for the future Deere employees too. The proposed Metra station could also increase access to jobs west of the Loop.
Metra officials and the Chicago Department of Transportation plan to place foot paths on the east and west sides of the platforms near Ashland Avenue. These walkways would mostly bridge the distance to Ogden Avenue. The platform would also connect four other Metra lines.
Jeffrey Sriver, of the Chicago Department of Transportation, says the new station would make the connectivity to other areas of the city much better. These include not only Fulton Market, but also the Kinzie Industrial Corridor, Illinois Medical District, the United Center, and local colleges.
Sriver also pointed out that the new Metra station would make it easier for people from disadvantaged communities to get to work.
And speaking of work, the Fulton Market and surrounding area is also home to co-working spaces perfect for those freelancers who do not feel inspired working from home, in their pajamas. Such an example is The Wing, one of the best co-working space in Chicago, perfect for bold women on a mission. Exclusively for individuals who identify as women, the Wing is located in the high-end Fulton Market neighborhood, and offers a large number of opportunities to network and mingle with fellow entrepreneurs.