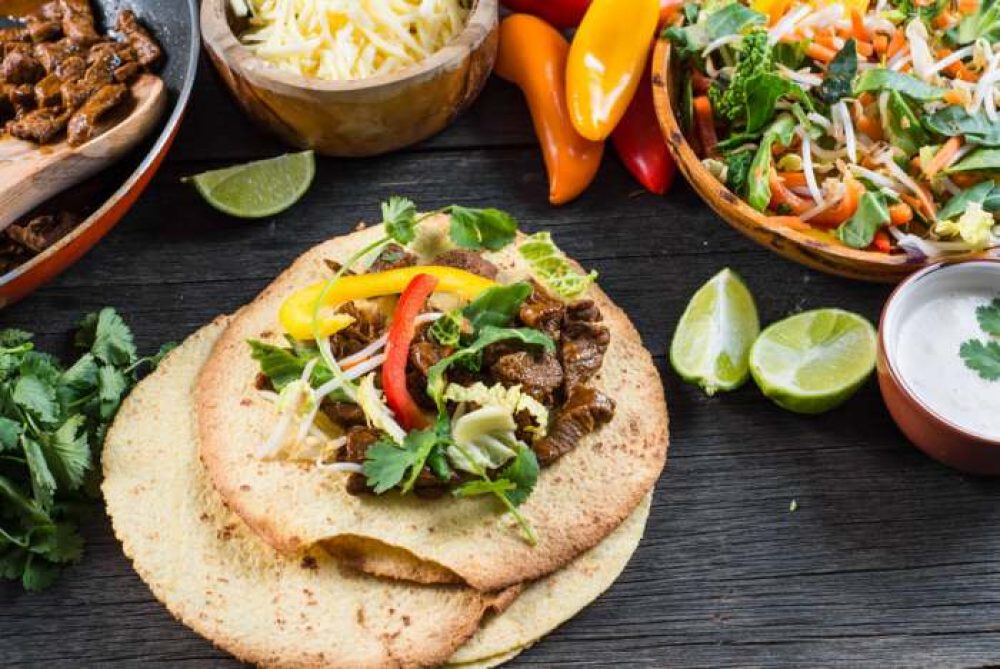 A new project dedicated to Latin cuisines – Latin Restaurant Weeks – is tempting Chicagoans with generous deals of delicious food for two weeks this October, giving them the opportunity to discover diverse dishes from quesabirria to Guatemalan-style hot dogs.
According to Karinn Chavarria, who founded the initiative alongside Warren Luckett (if that name sounds familiar, it might be because Luckett also co-founded Black Restaurant Week), Latin Restaurant Weeks was created in 2019 to highlight Latin-owned culinary businesses—including restaurants, bars, food trucks and caterers—with social media shout outs and other marketing tools. The restaurants create special deals and meals available for two weeks, which customers can browse on the Latin Restaurant Weeks' website. 
Chicago, one of the best culinary experiences in the country
The Windy City is famous for its breathtaking architecture, sports life, festivals, 1920s gangsters, and Fortune 500 companies, but it's the Chicago food scene that really makes its reputation. It's one of the best cities for culinary experiences, offering a variety of special Chicagoan dishes as well as global eats and a wide range of dreamy restaurants.
Chicago food culture is huge. The city boasts not one, two, or three but many signature dishes that have gained both national and international recognition. No foodie can say no to a hot slice of the gooey, cheesy, and heavenly-tasting deep-dish pizza. How about an Italian beef sandwich, Chicago-style popcorn, hot dog, or a mile-high ice cream cone?
The beauty of Chicago's culinary marvel lies not only in the iconic dishes but also in the eateries and people that make the magic happen. The City by the Lake is home to some of the world's top chefs, groundbreaking rooftop lounges, best taquerias, and to-die-for doughnut shops. And when it comes to street food, Chicago knocks the likes of New York and San Francisco out of the park.
But the street food is only a small segment of Chicago's culinary scene that wows you with mouthwatering dishes only you can find in your grandma's kitchen. Chicago has line-inducing bistros, food trucks, pizzerias, hot dog stands, burger shops, and steakhouses. But it also has more Michelin-starred restaurants than you can imagine.
It is impossible not to find some kind of food you like and will always come back to, but also new culinary experiences, if you are the more valiant type. Chicago is easily the foodie mecca of America, with many wonderful take out options, but also beautiful restaurants where to plan your most wonderful parties. 
Chicago, the third city in the US to host this event
Latin Restaurant Weeks launched in Houston before expanding to Miami, and Chicago is the third city the project comes to, because of its diverse selection of Latin cuisines. "
Last year, because of the pandemic, the Chicago Latino Film Festival, one of the oldest Latin film focused festivals in the world, successfully bringing Latino film projects to Chicago from all over the world for 35 years, went virtual, which, of course, deprived people of a genuine Latino experience. The festival is produced by the Latino Cultural Center of Chicago, a pan-Latino, nonprofit, multidisciplinary arts organization dedicated to developing, promoting, and increasing awareness of Latino cultures among Latinos and other communities by presenting a wide variety of art forms and education including film, music, dance, visual arts, comedy, and theater.
Latin Restaurant Weeks is physically available this year, which is fortunate, especially since it was possible to nurture one's soul with Latino movies virtually, but one cannot experience food and drinks that way. 
14 menus with various savours to choose from
According to the event's official site, the lineup in Chicago this year currently includes 14 different restaurants and culinary businesses, including beloved spots like Tacotlan, Birrieria Ocotlan, Taqueria Chingon, Osito's Tap and more. One can expect some pretty tasty options, like a ramen bowl, quesabirria, guacamole, chips and large drink for $20 at Tacotlan and a costilla taco—made up of short rib, a root veggie slaw, avocado dressing and salsa borracha—for $7 at Taqueria Chingon. Shuko, a Guatemalan hot dog filled with sausage, guacamole, tomato sauce, hot sauce and mayo, from the food truck Latin America Cravings are also on the menu.
"When we think about Chicago, a lot of people think about Mexican food and possibly Puerto Rican food, but it's home to [food from] so many different Latin nations," Chavarria says. "We have a Colombian participant, a Brazilian participant, Costa Rican, Cuban, Peruvian. So it really runs the whole gamut." 
Chicago Latin Restaurant Weeks takes place in the final two weeks of Hispanic Heritage Month, a good time to support businesses still suffering the effects of the pandemic. Restaurants that participate won't pay a fee this year, a change that organizers implemented during the COVID-19 pandemic to help struggling business owners. Since restaurants are still facing labor shortages and supply chain issues,  community business is just as important as ever. 
Chicago Latin Restaurant Weeks runs from October 4 through October 18. An up-to-date list of participating restaurants is below, but be sure to check out the Latin Restaurant Weeks' website to browse restaurants and their menu deals, as well as COVID related rules you will need to be aware of before trying out one of the restaurants.
Arepa George

Sinha 

Irazu

Tacotlan

Tanta 

Birrieria Ocotlan

Latin America Cravings

Osito's Tap

Taqueria Chingon

Taqueria Las Flores

Sabe a Zulia

Polombia

BryAnna's Restaurant

Pan Artesanal Bakery