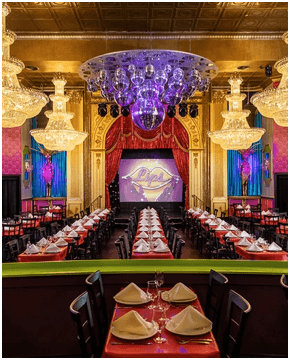 Take a trip down to Lips Chicago and experience one of the best Drag Shows in America! Lips offers nightly drag shows and a full bar. You'll get a vegas style show here. In addition to a great show and great drinks, Lips offers some serious food options like NY steak frite and lobster ravioli. We know your bachelorette party will have an unforgettable night here!
All you can drink Drag Gospel Boozy Brunch every Sunday.
You can get a personal on-stage moment for the bride-to be.
Different show themes every night.